1.6" x 8' HD Ratchet Tie-Down Set (4-Pack)
Lifetime Warranty
Regular price
Sale price
$59.90
Unit price
per
Sale
Sold out
✖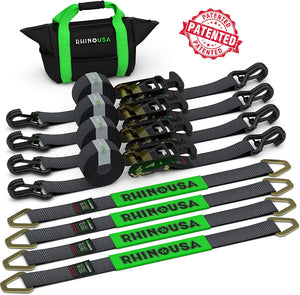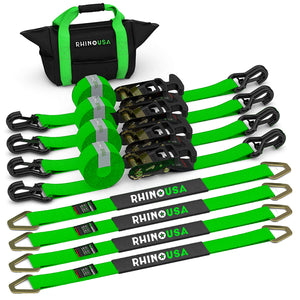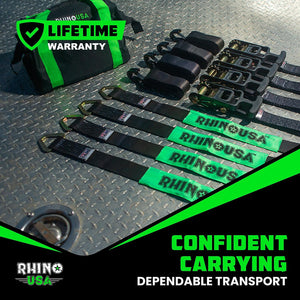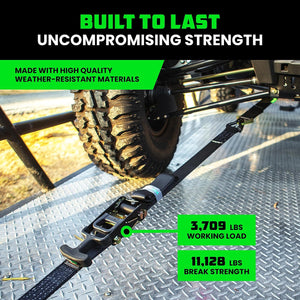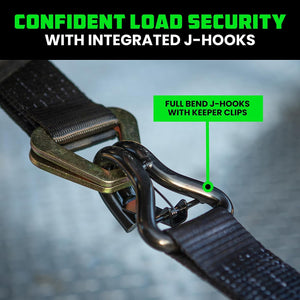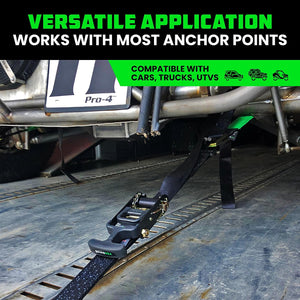 OR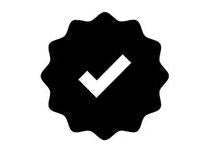 Lifetime Warranty
on All Rhino Products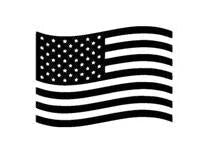 American Operated
Based in California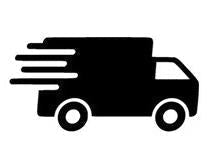 Fast Shipping
Ships within 48 hours
The Rhino USA Heavy Duty Ratchet Tie-Down Straps are not your ordinary, value-brand straps. They are lab-tested in the USA and offer the highest break strength rating available at 5,208lbs. All Rhino USA products are backed by a LIFETIME Warranty.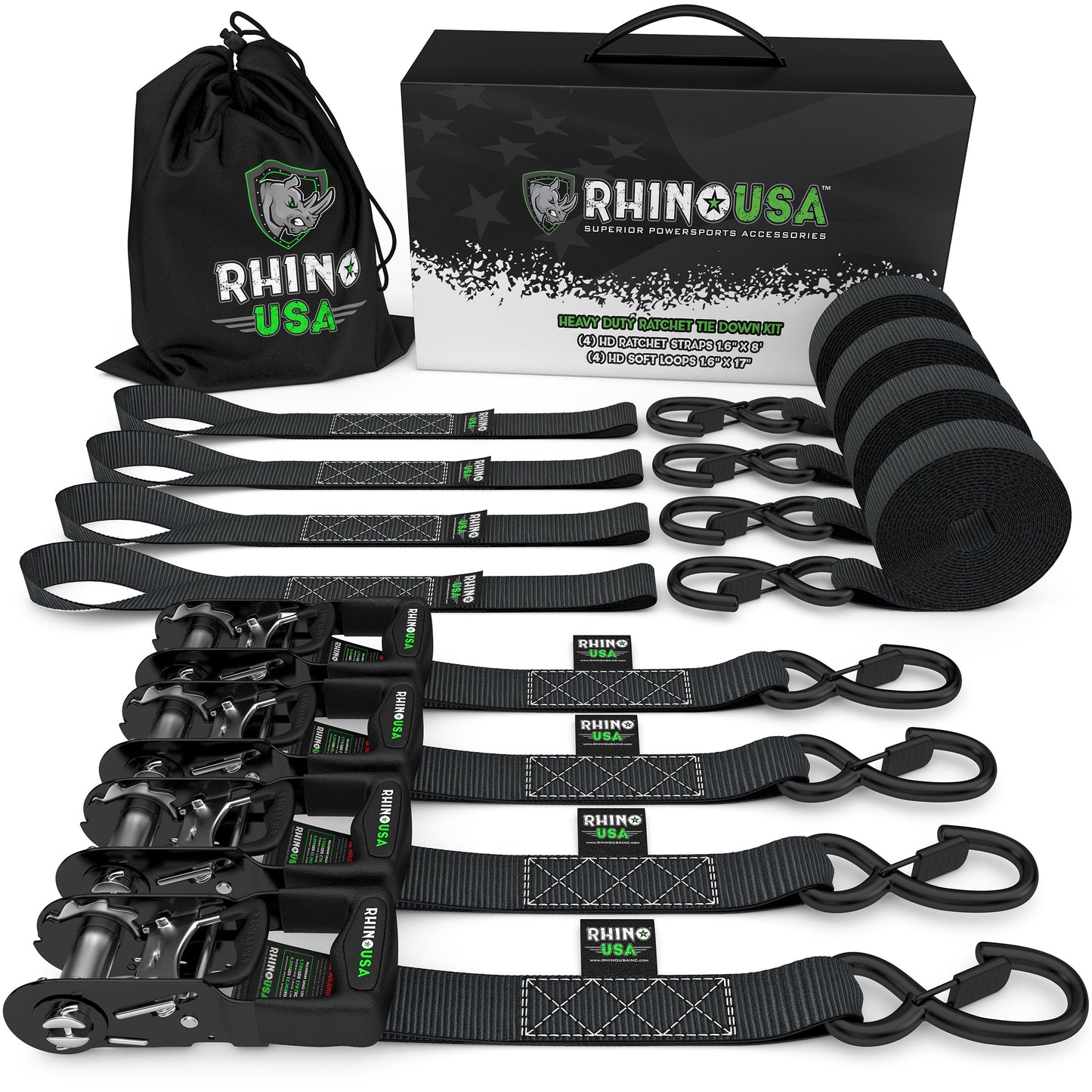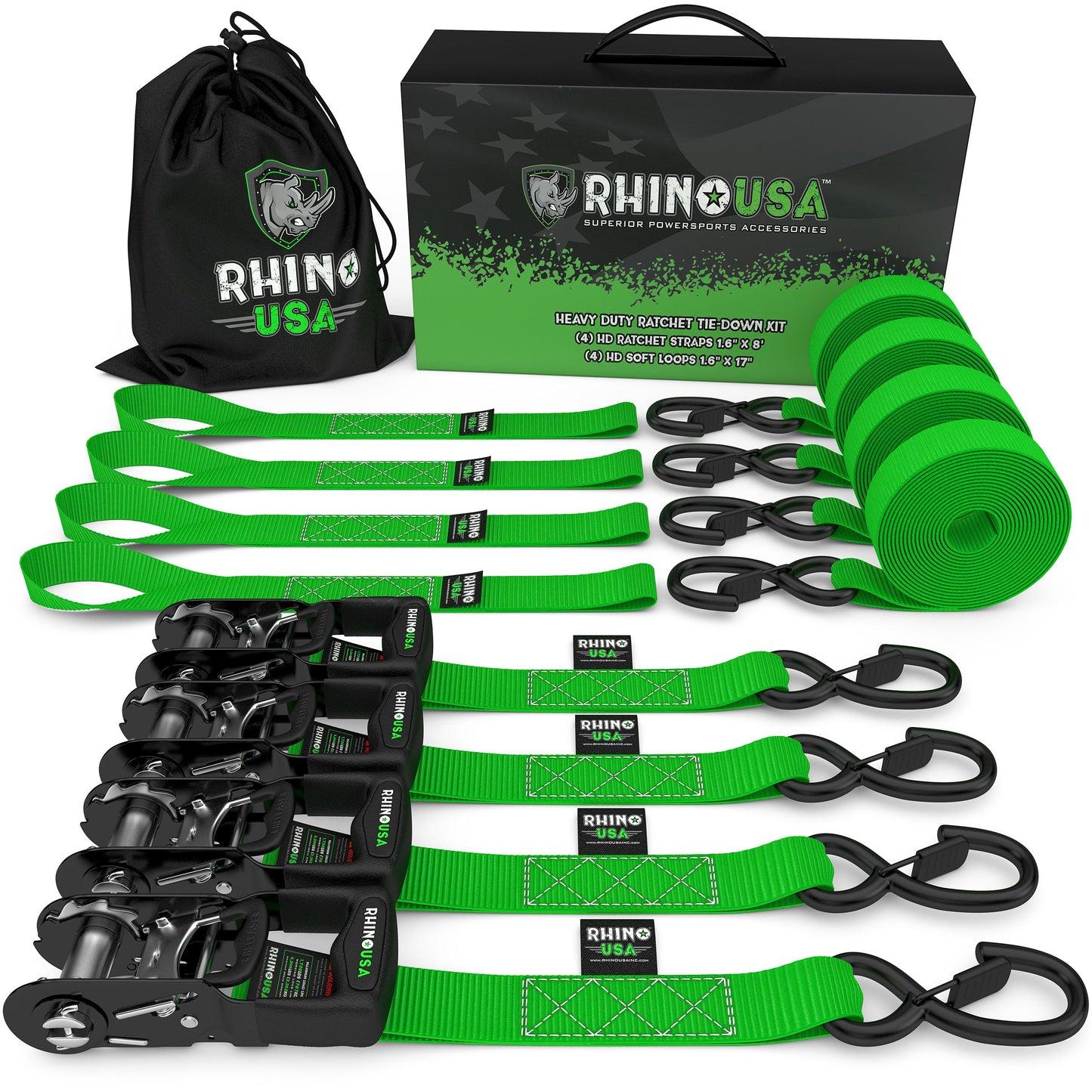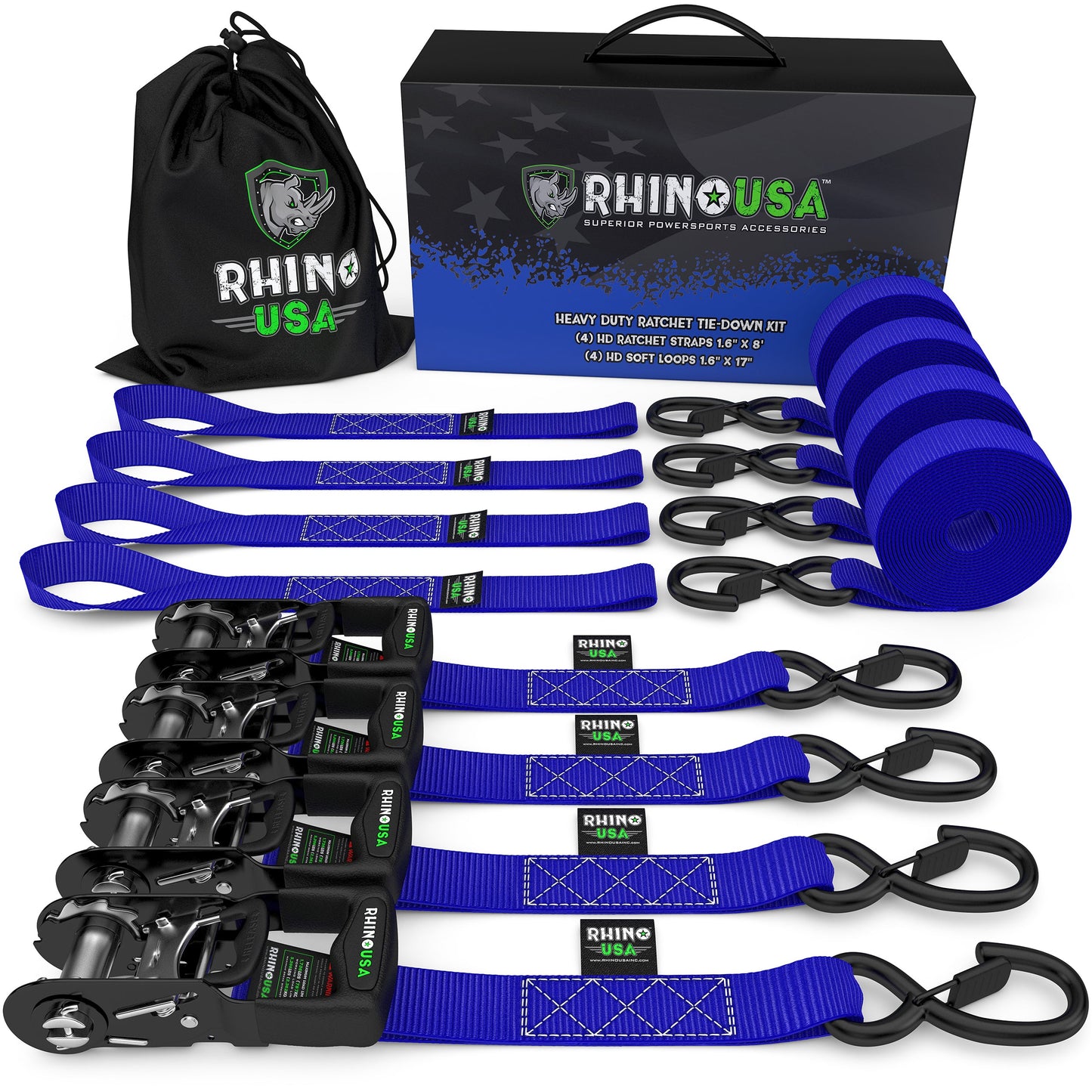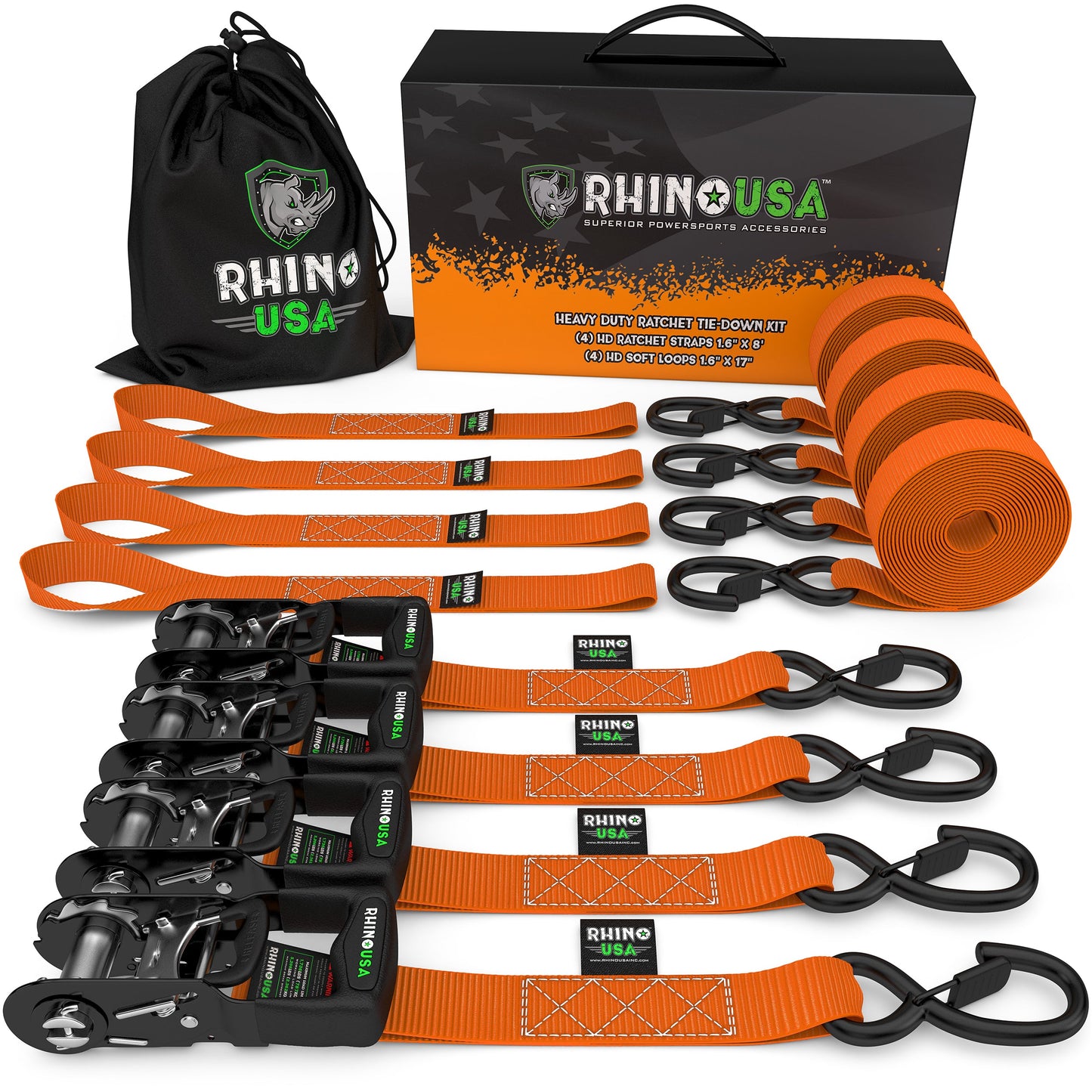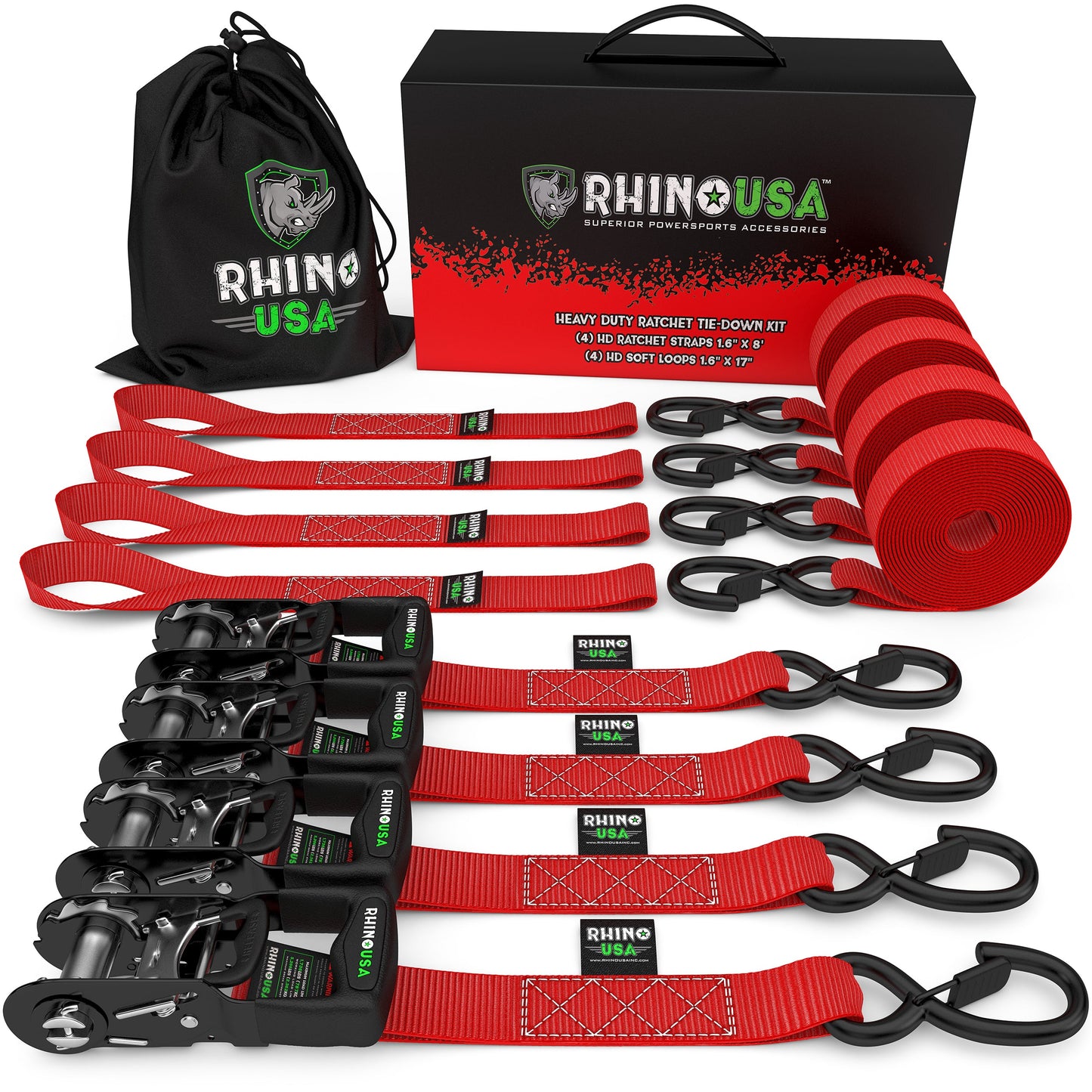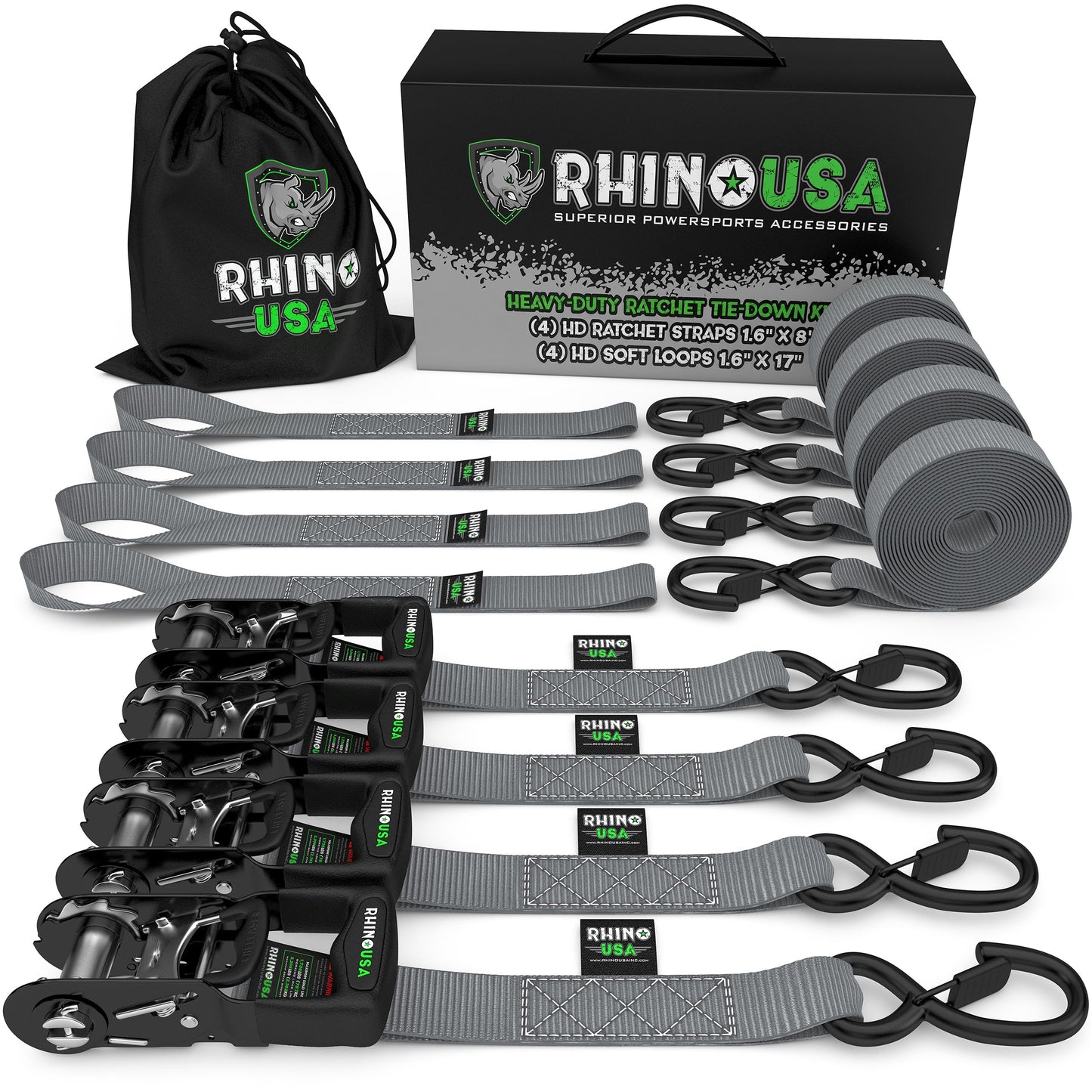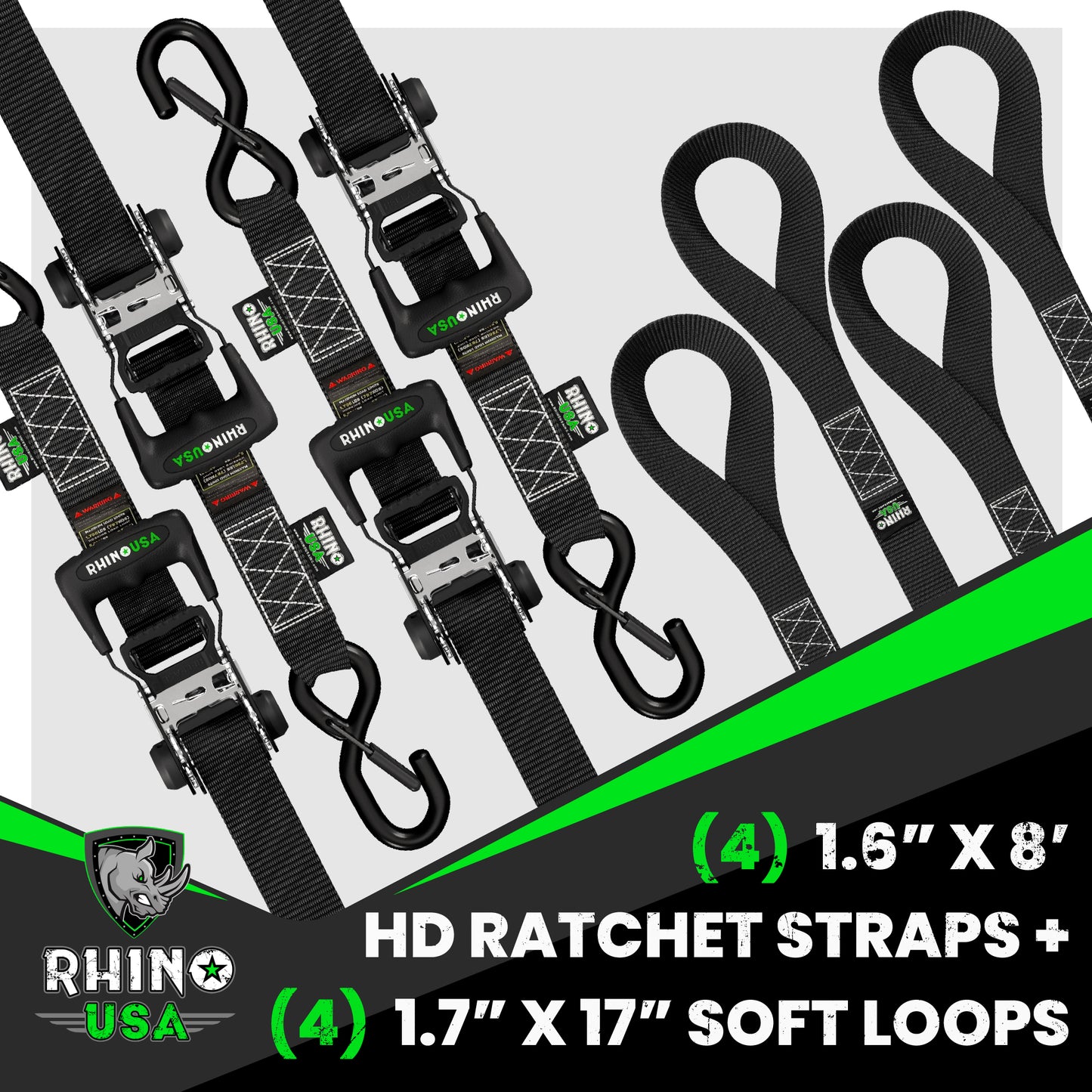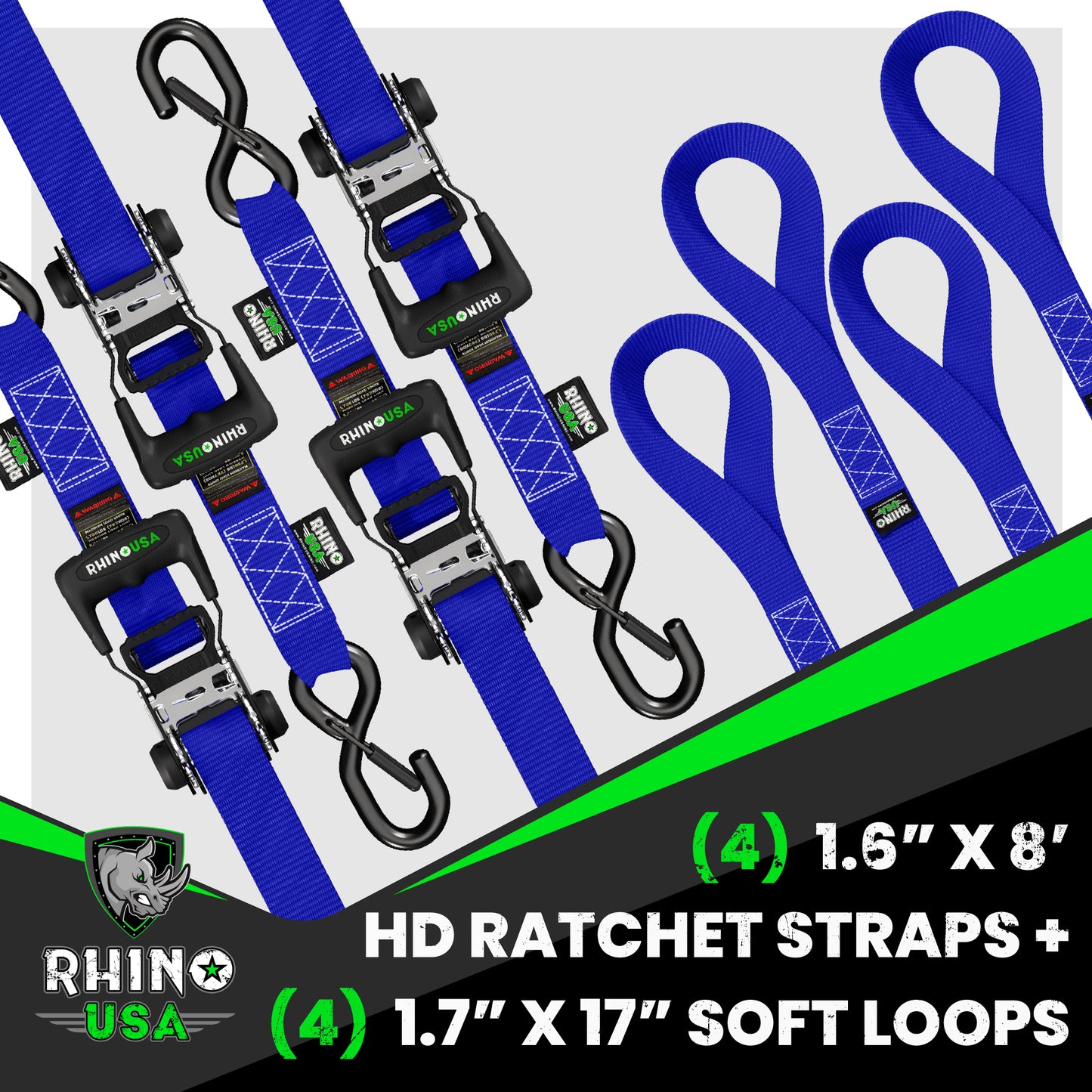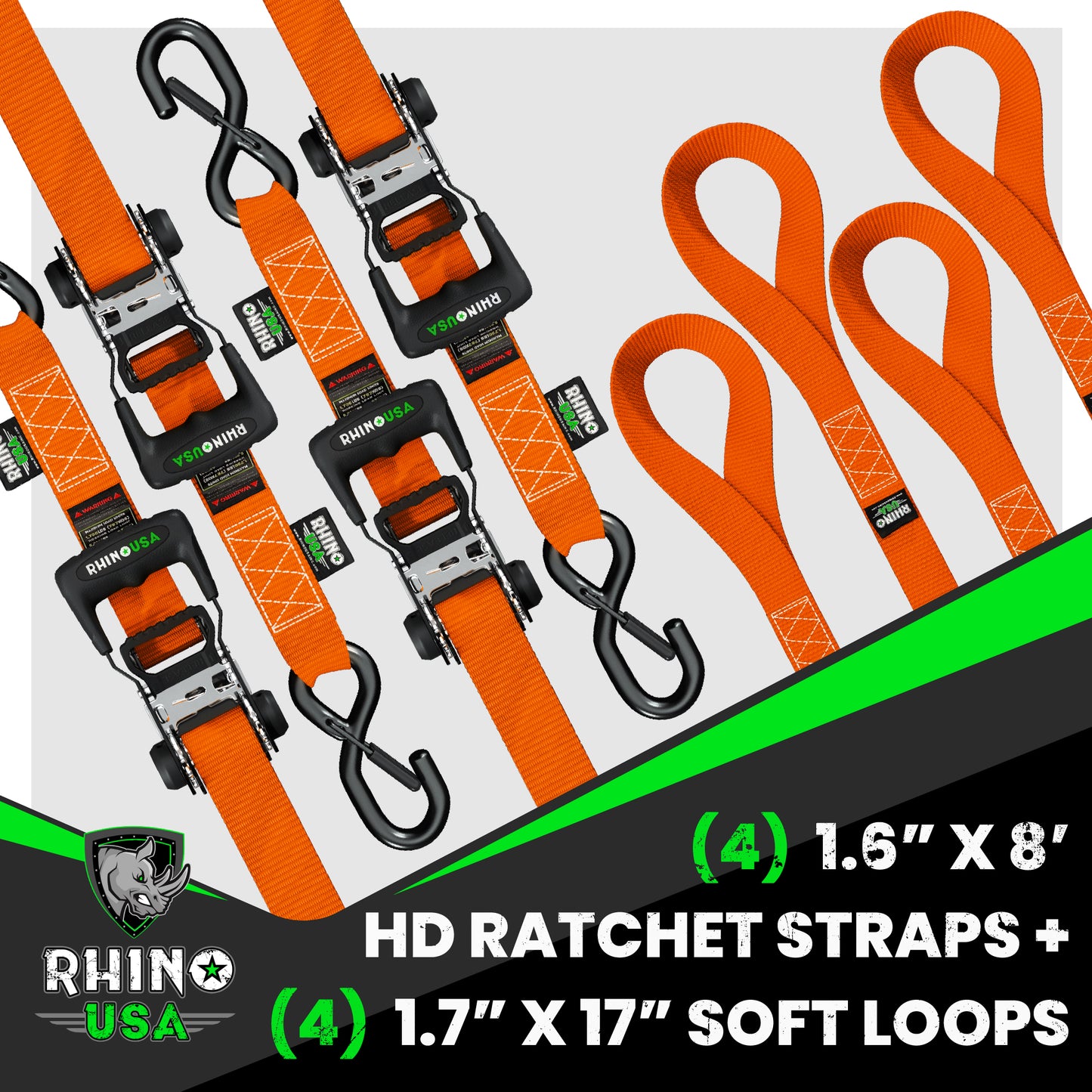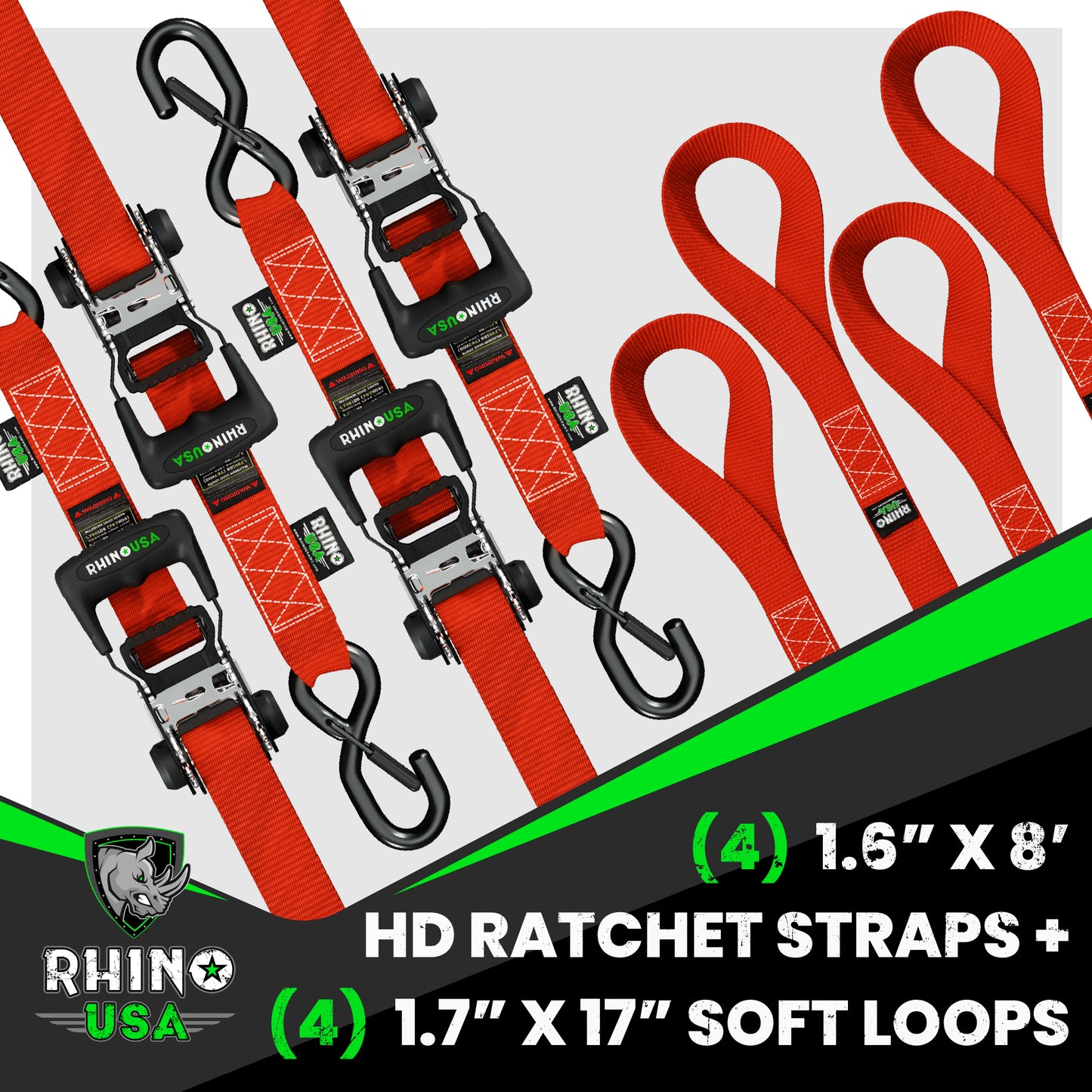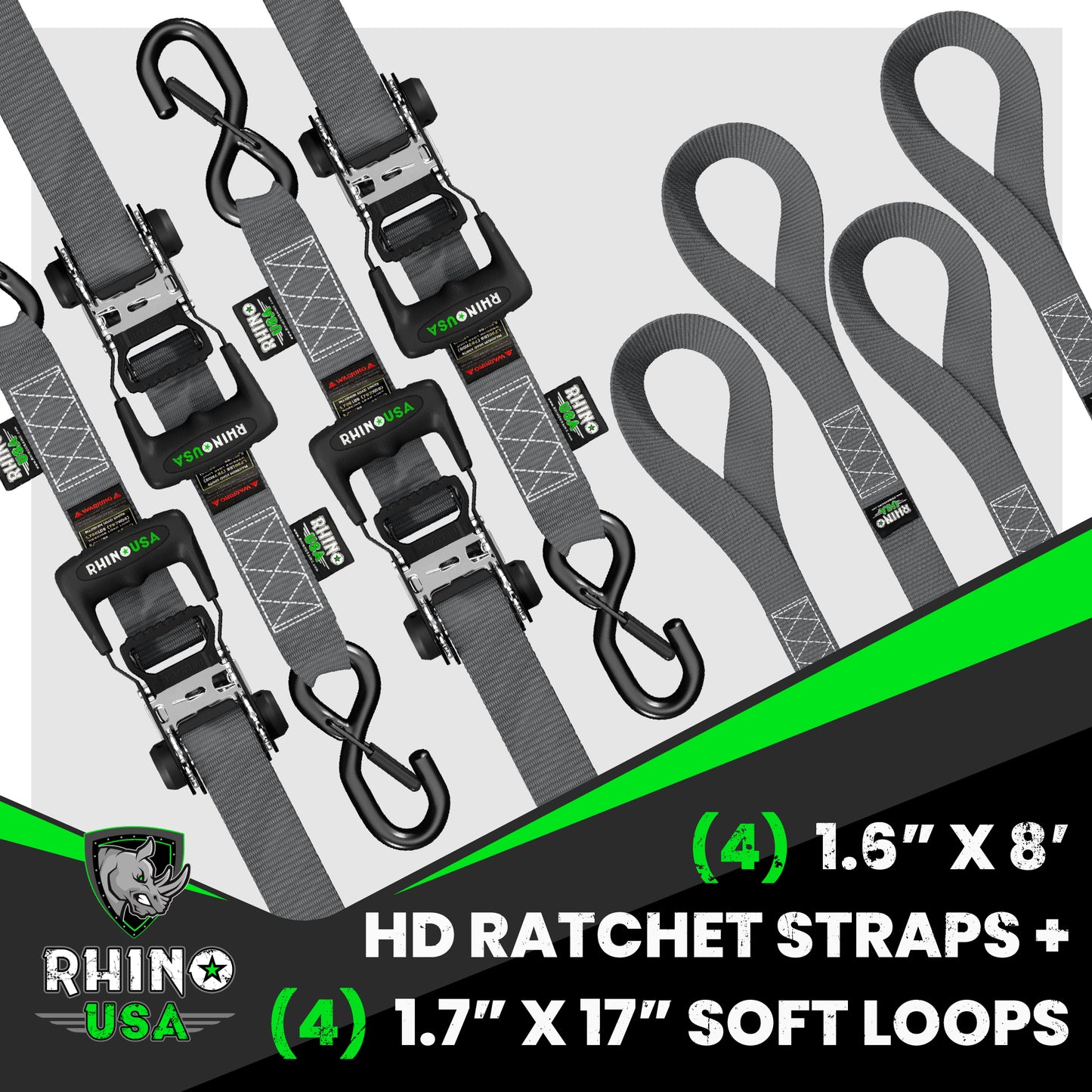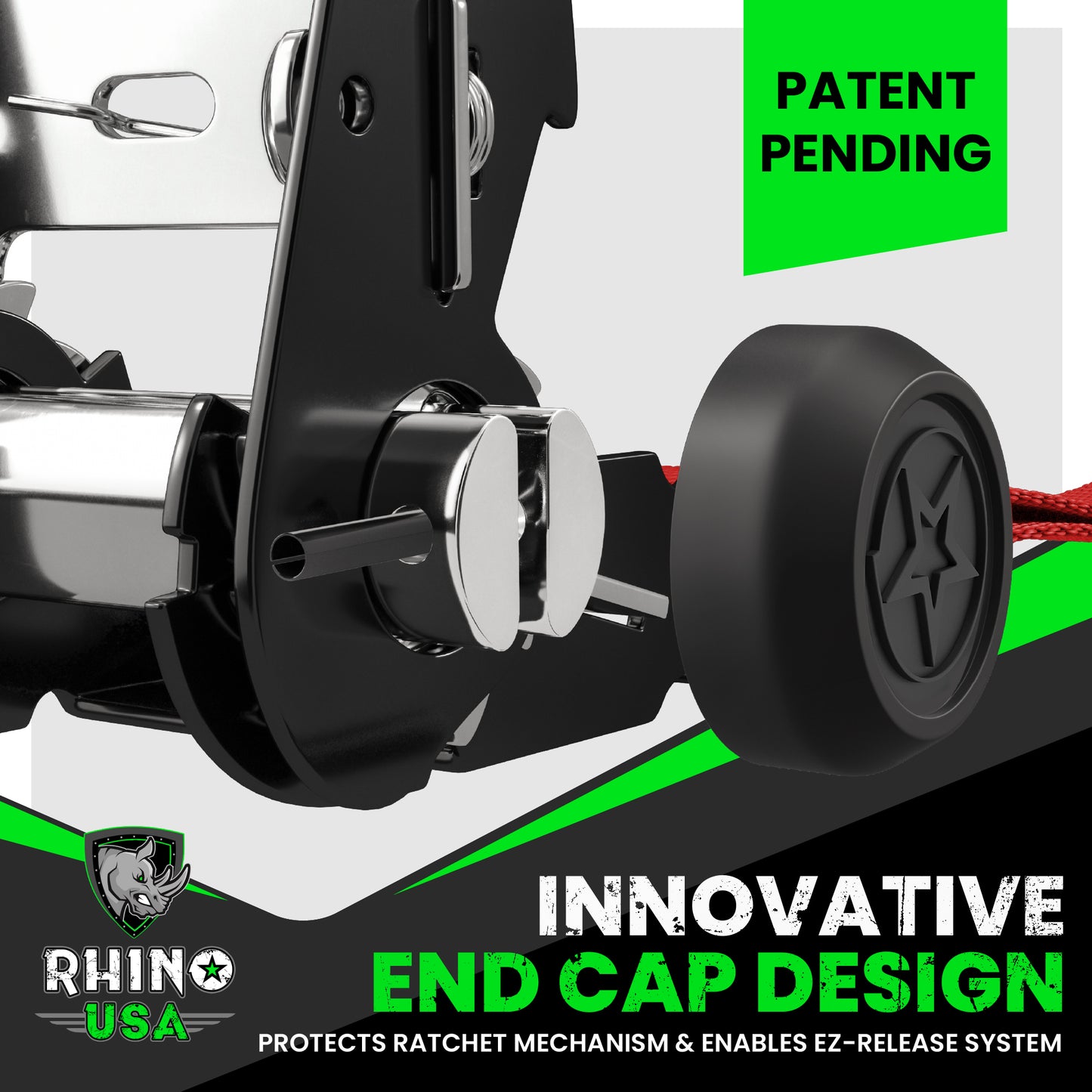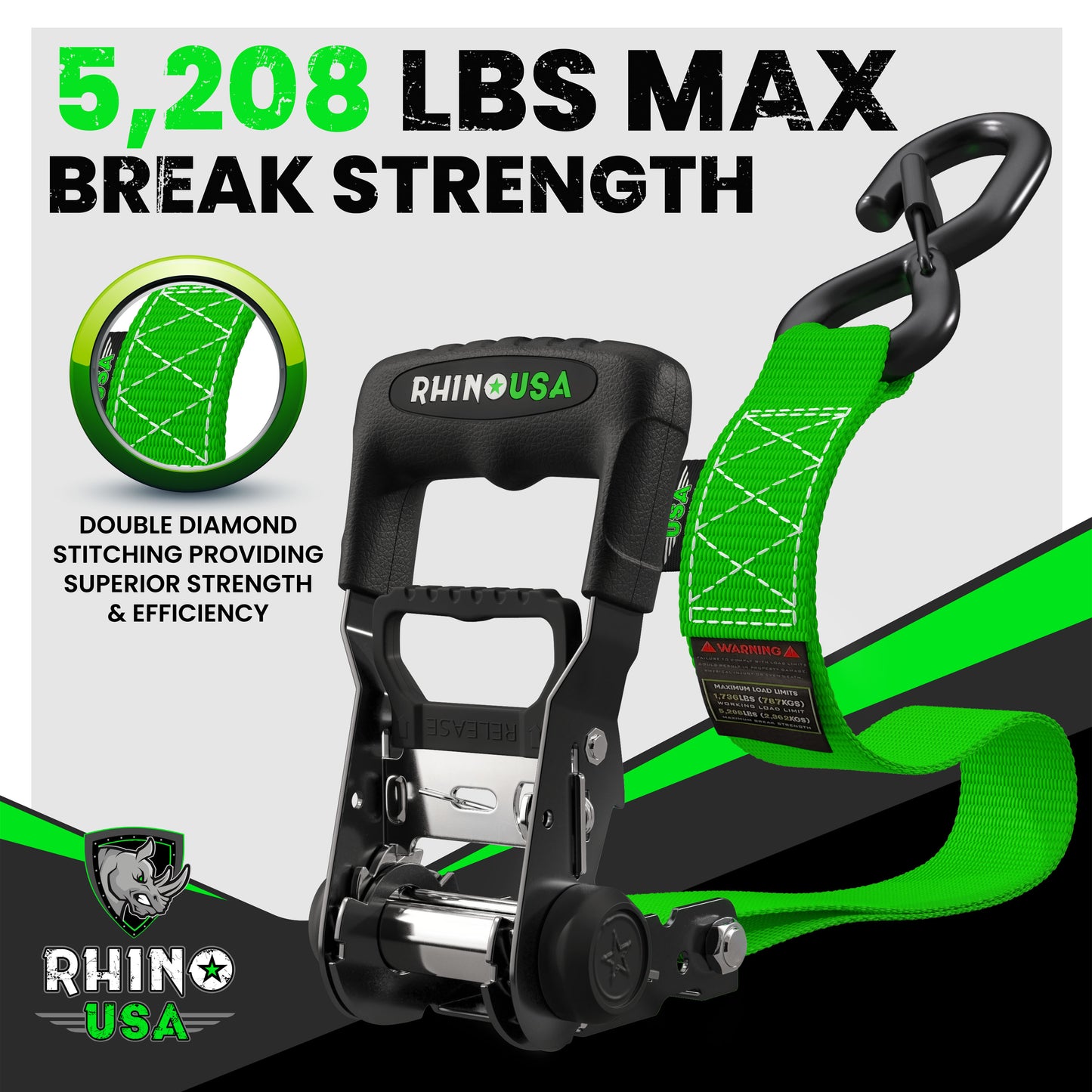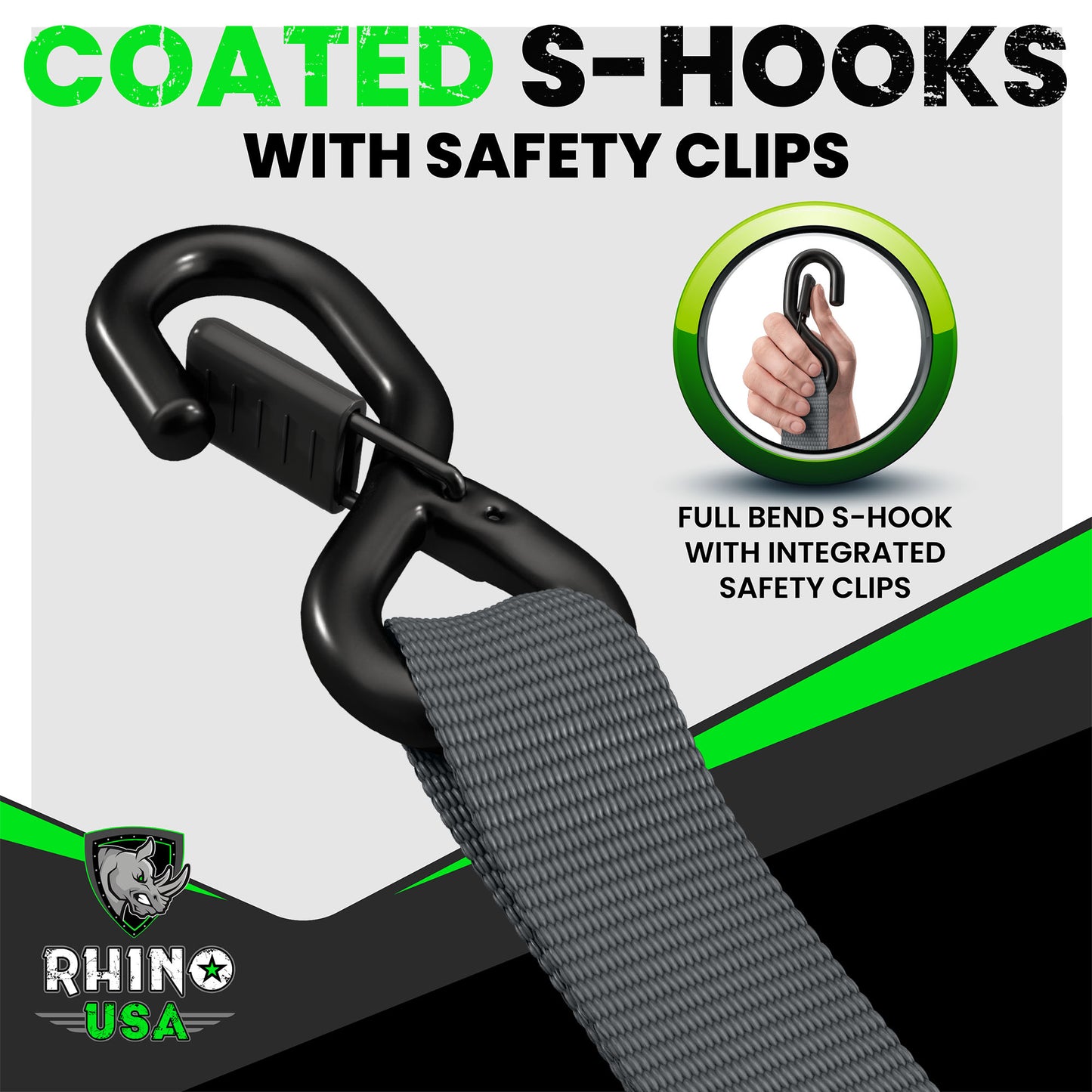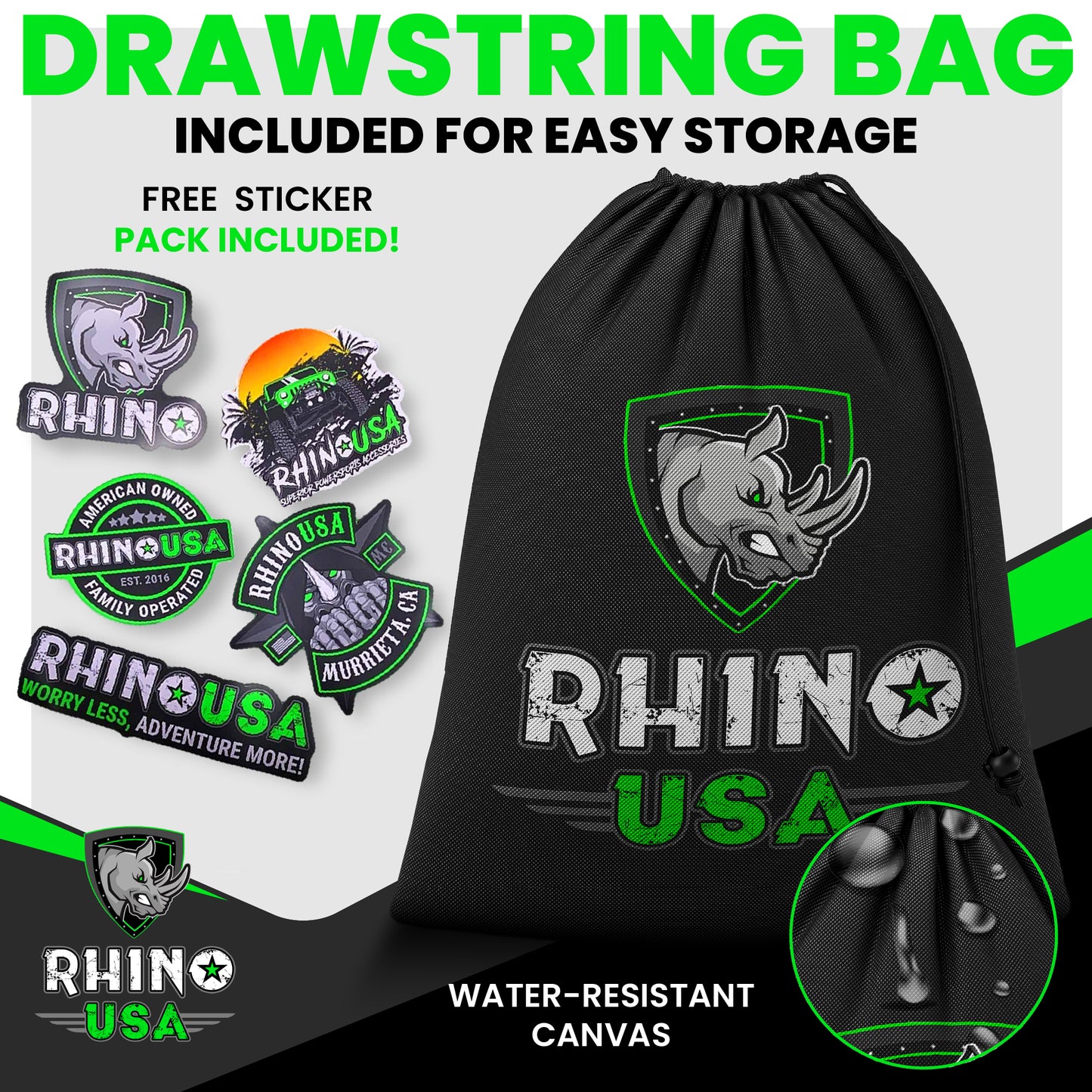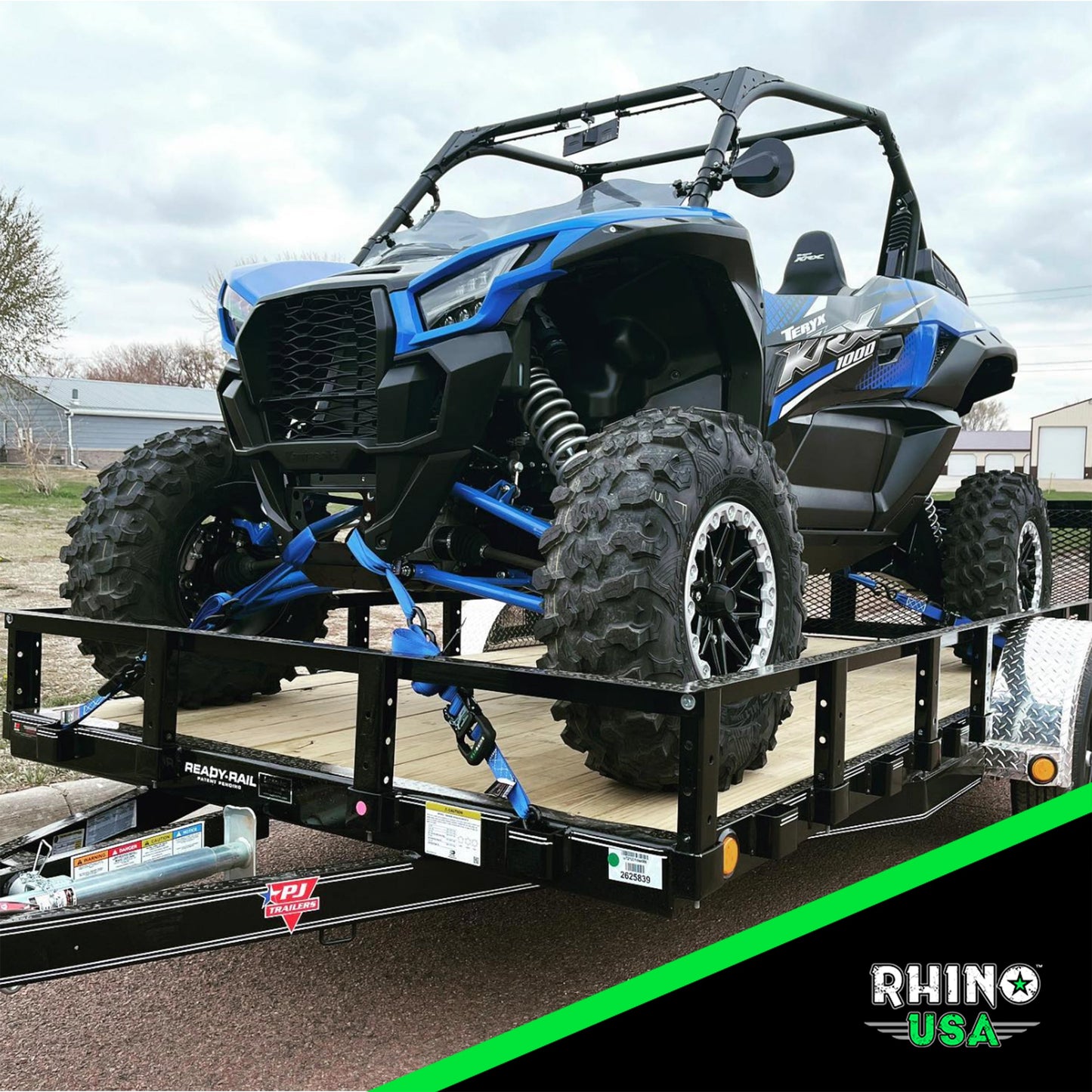 Quality Made
If there's one thing you don't want to cheap out on, it's tie-down straps. With double-diamond stitching and superior construction, the Rhino USA Heavy Duty Ratchet Tie-Down Straps provide peace of mind like no other. They feature S-hook clips for extra security and are lab-tested in the USA.
Convenient Storage Bag Included
Staying organized in a truck that's fully stocked with recovery gear and other accessories can be a challenge. That's why our heavy duty tie-down straps come with a convenient, high-quality storage bag. This keeps you organized and ensures you will always be able to locate your shackles when you need them.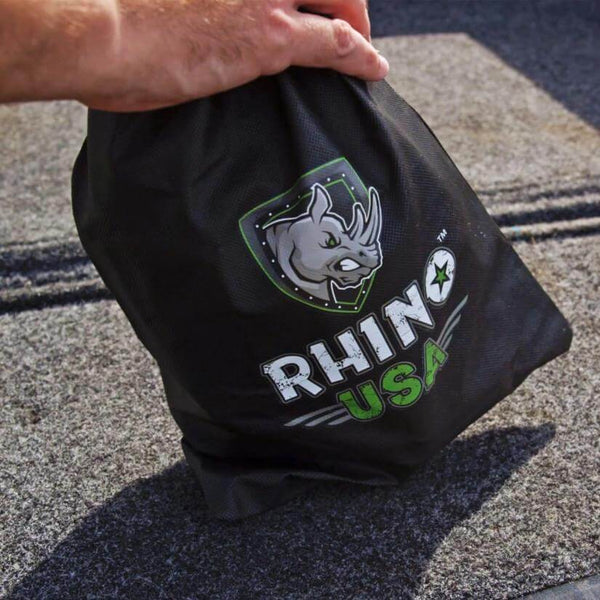 Handy Velcro Straps to Wrap Extra Slack
Our heavy-duty ratchet tie-down straps feature convenient Velcro straps that wrap the extra slack. This keeps your Velcro straps neat and tidy, rather than having them flap around in the wind.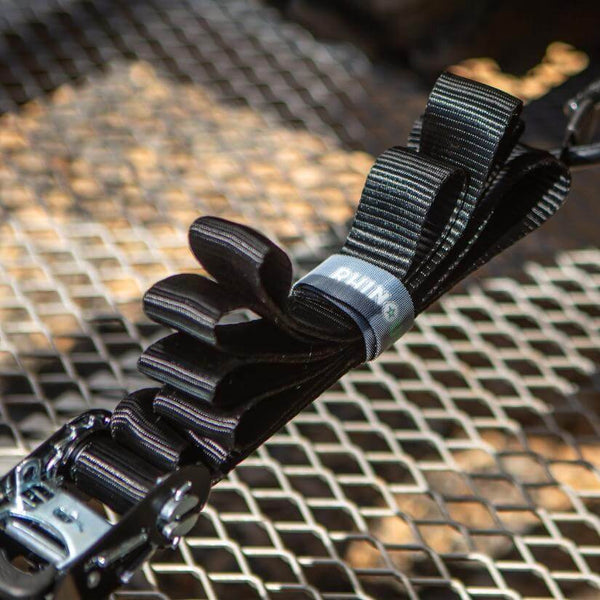 Easy Grip with Soft, Padded Handles
Padded handles provide a pain-free experience while locking in your straps. Our customers RAVE about this feature. You'll notice the difference the moment you remove them from the box. A total luxury you won't find on "value-brand" tie-down straps.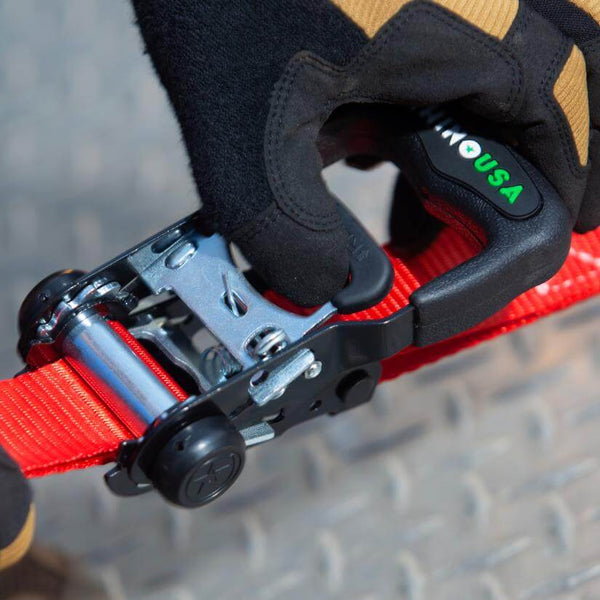 Lifetime Warranty from a Family-Owned Company
Rhino USA is a family-owned business founded by a father and two sons from Temecula, California. As passionate off-roaders just like yourself, we understand the importance of quality and trust when it comes to your gear. That's why ALL Rhino USA products are lab-tested in the USA and come with a LIFETIME Warranty. Our mission is to create high-quality products that allow you to WORRY LESS and ADVENTURE MORE!