Camp Kitchen Organizer
Lifetime Warranty
Regular price
Sale price
$79.90
Unit price
per
Sale
Sold out
✖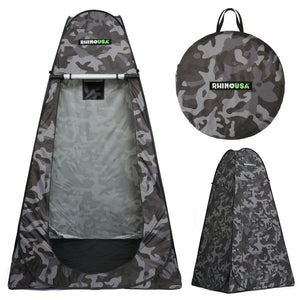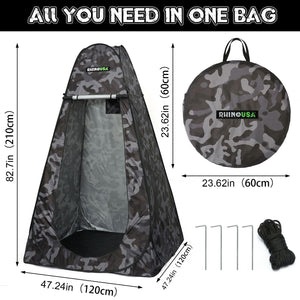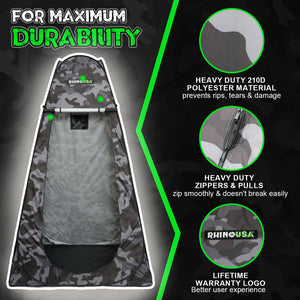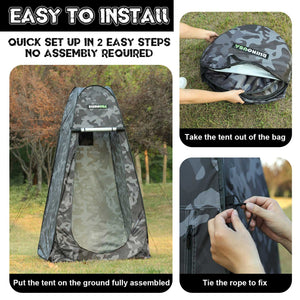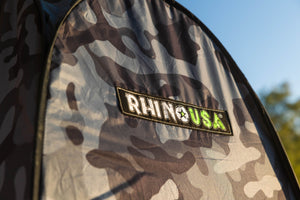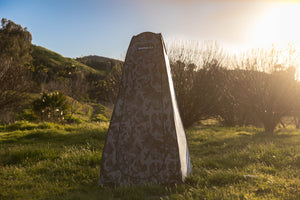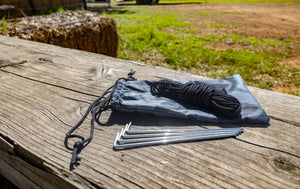 OR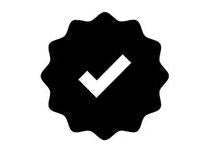 Lifetime Warranty
on All Rhino Products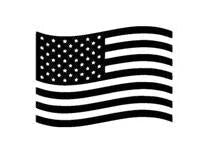 American Operated
Based in California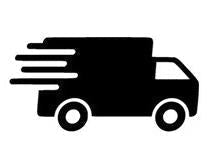 Fast Shipping
Ships within 48 hours
"Introducing the ultimate culinary companion for outdoor enthusiasts – our Camp Kitchen Organizer! Unleash your inner campsite chef with ease, thanks to its ingenious features. From the side pouches that cradle your nine favorite spices to C-Clips for versatile hanging, this organizer elevates your cooking game. With detachable pockets, and a hidden pouch for your cutting board, it's perfect for tableside prep. Say hello to outdoor cooking, simplified!"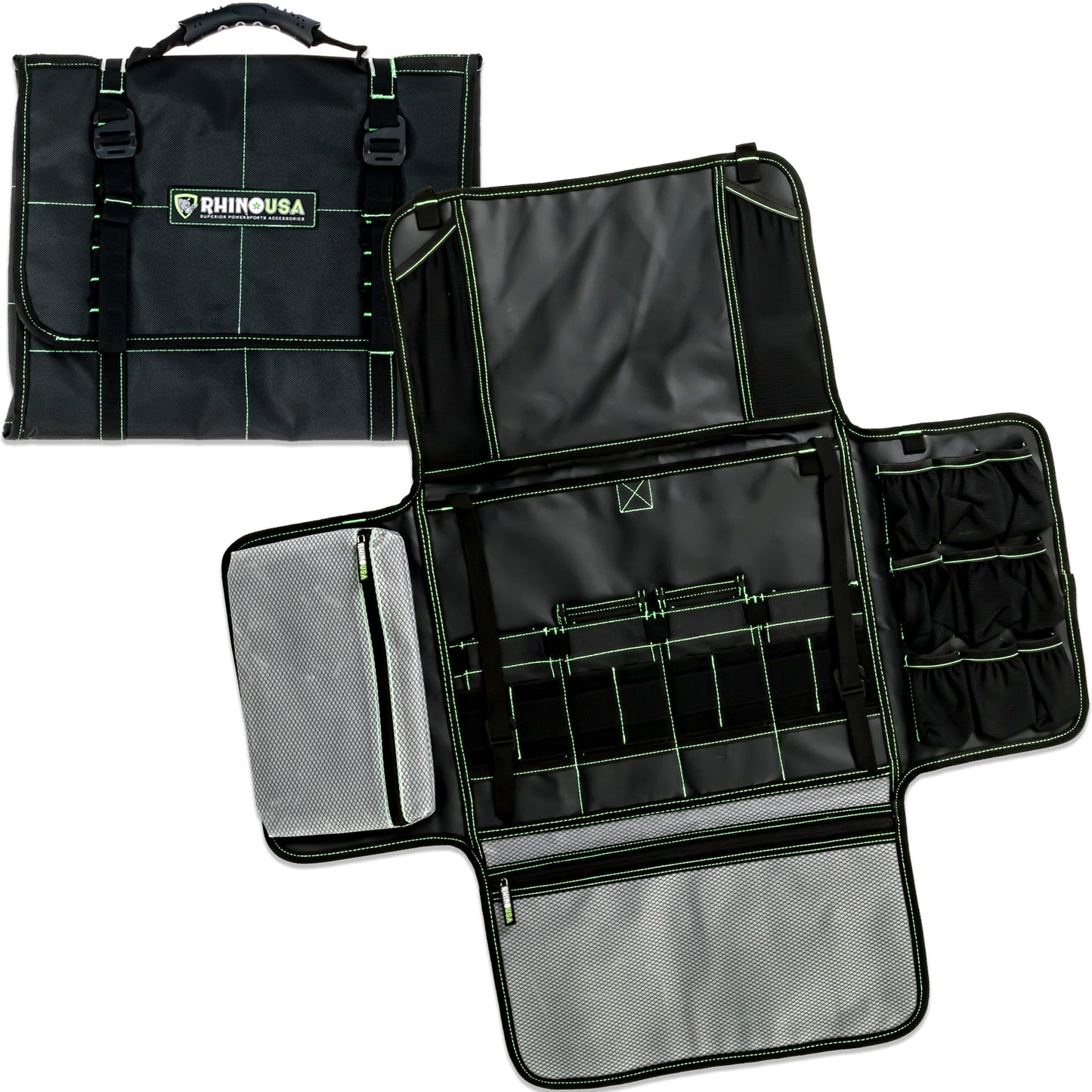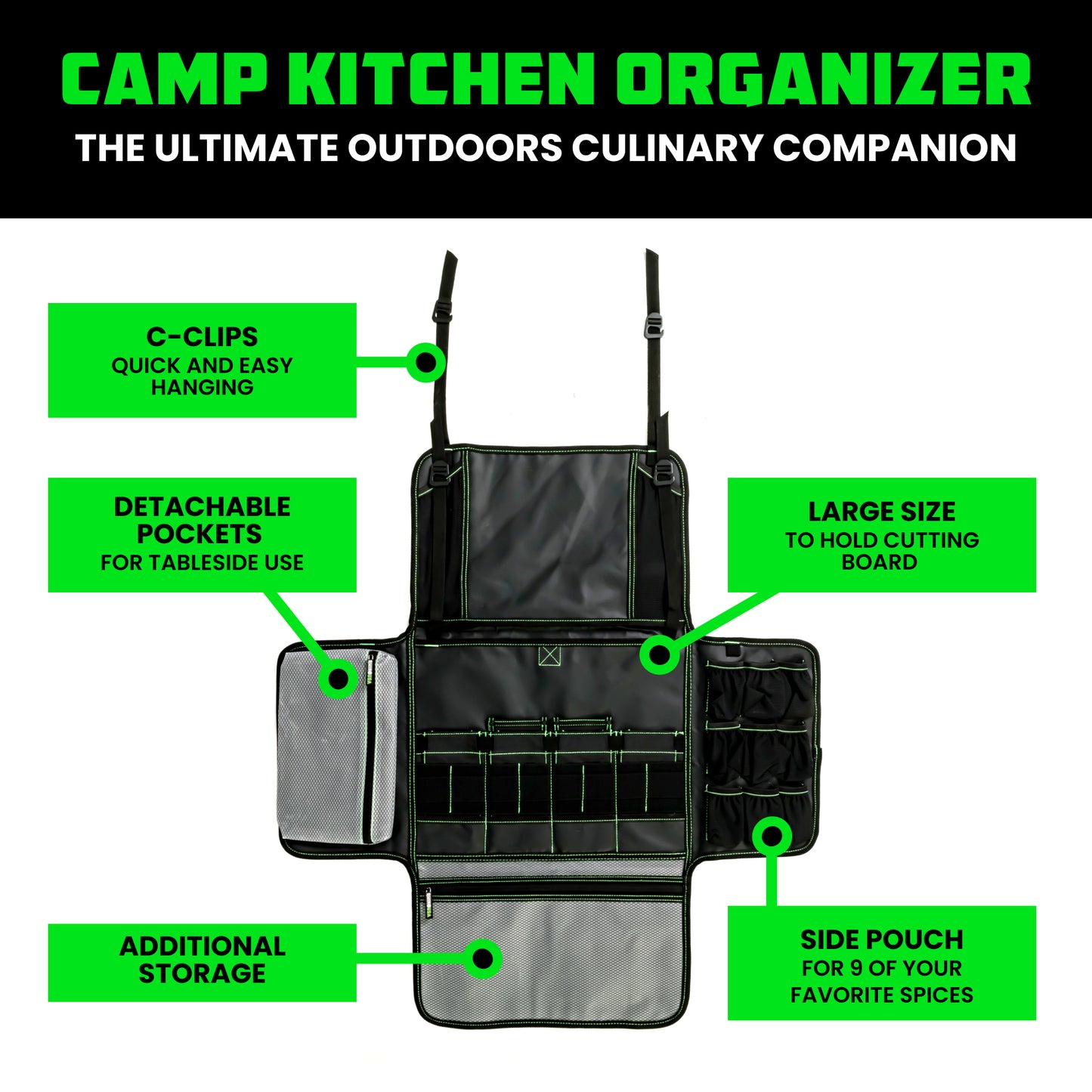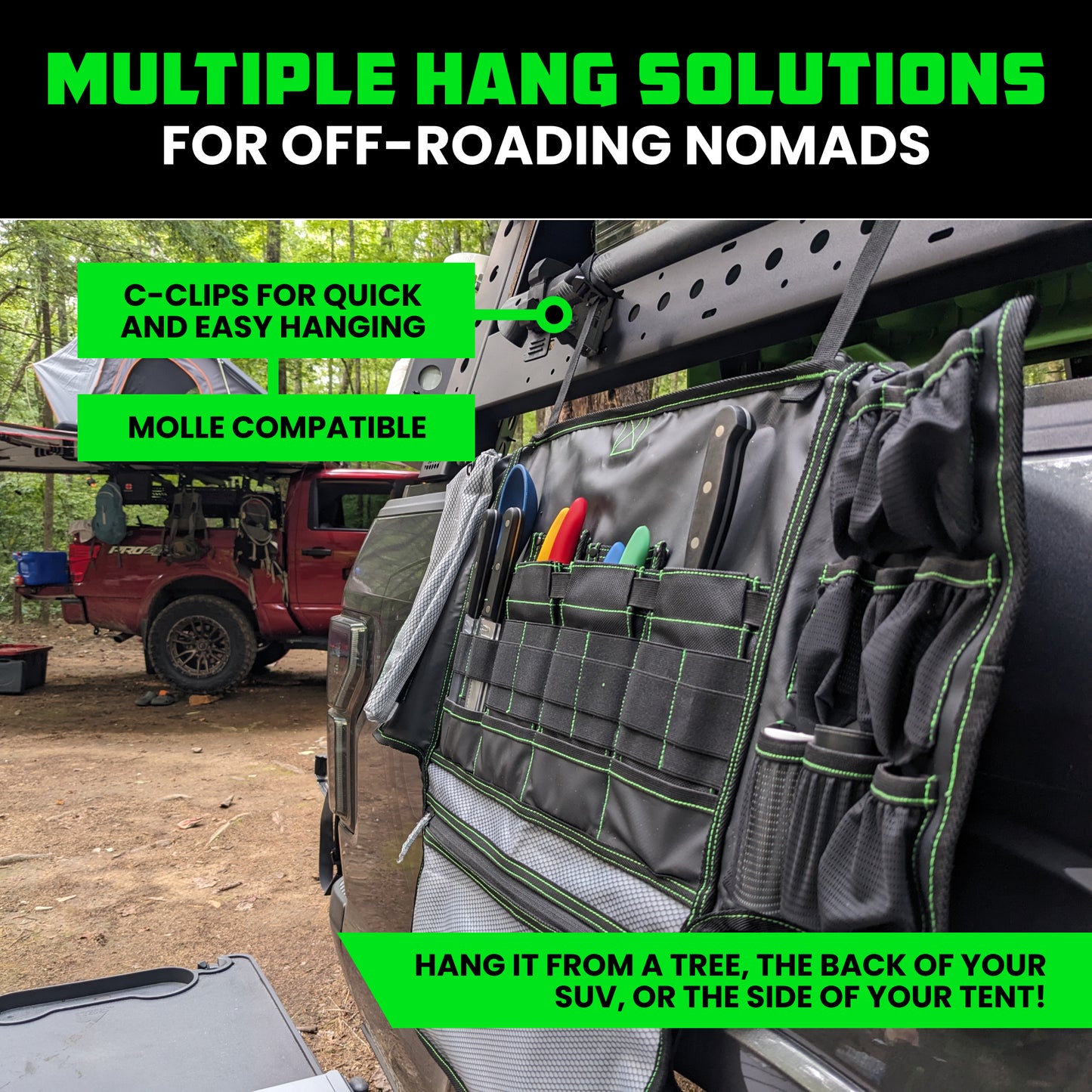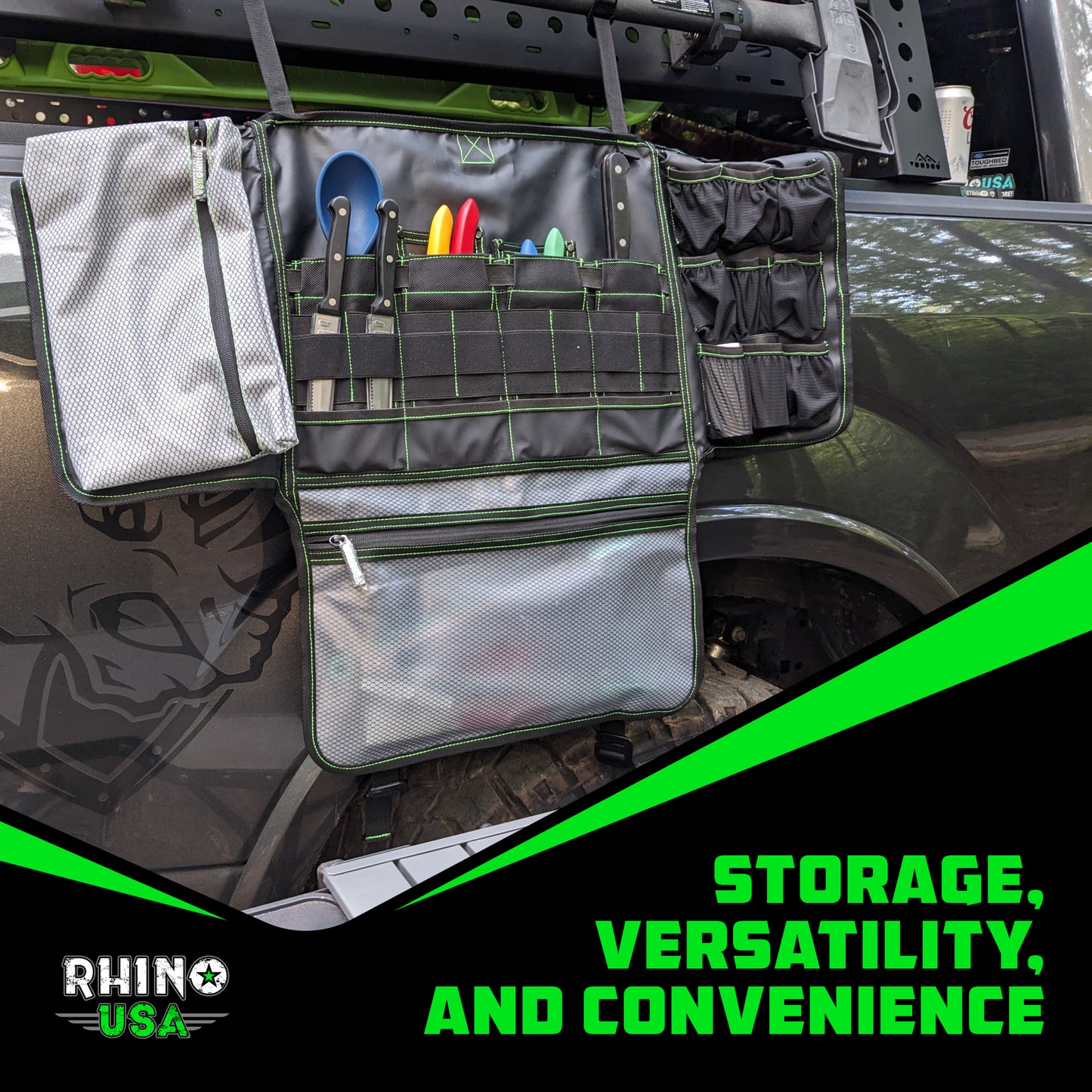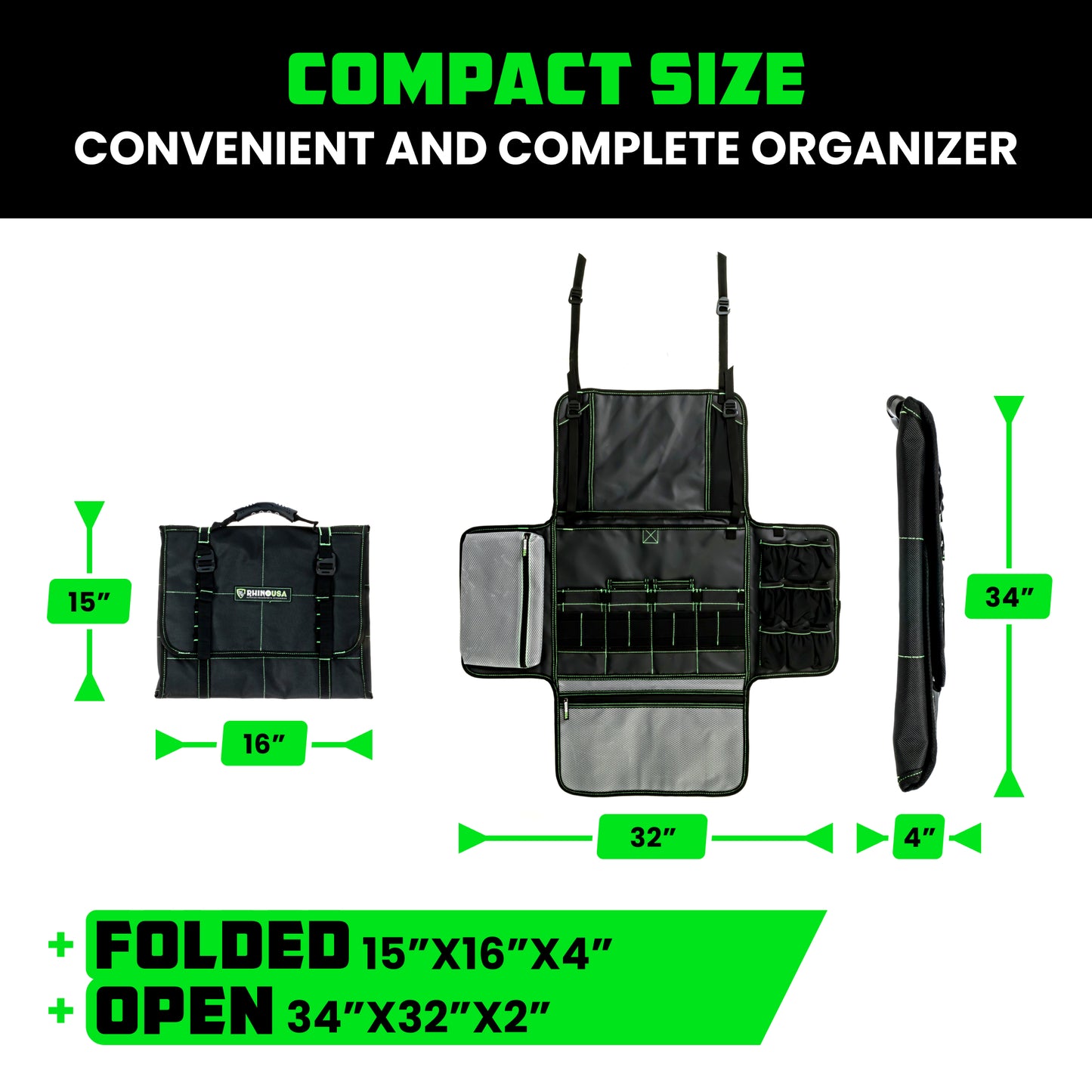 Storage and MOLLE Compatibility
Experience the epitome of outdoor cooking organization with our Rhino USA Camp Kitchen Organizer. The MOLLE compatibility ensures you can easily attach it to your gear, providing instant access to your essential camping tools and cookware. It's large enough to hold a 14" cutting board, as well as cutlery, and includes a side pouch to hold 9 of your favorite spices. It's not just a storage solution; it's a game-changer for campers who demand storage, versatility, and convenience.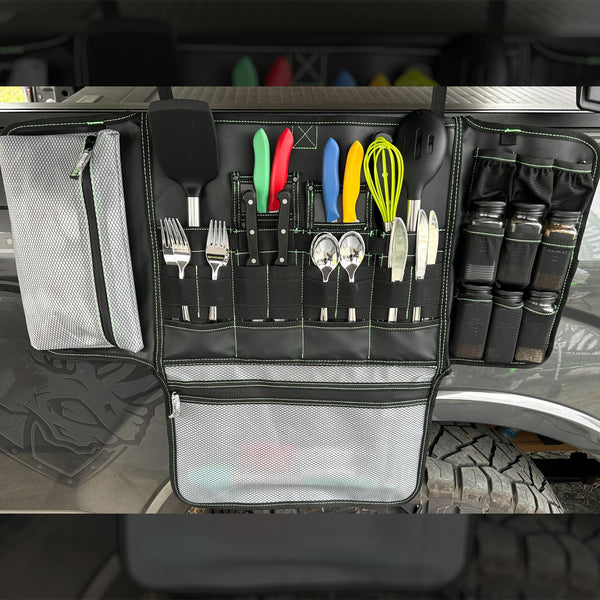 Versatile Hanging Solutions for Off-Roading Nomads
When you're out in the wild, adaptability is key. Our Camp Kitchen Organizer boasts C-Clips, which open up a world of possibilities for quick and easy hanging solutions. Whether you need to hang it from a tree, the back of your SUV, or the side of your tent, this organizer is designed to accommodate your needs. Plus, it features detachable pockets for tableside use, making it the ideal companion for nomadic souls seeking versatility on their off-road journeys.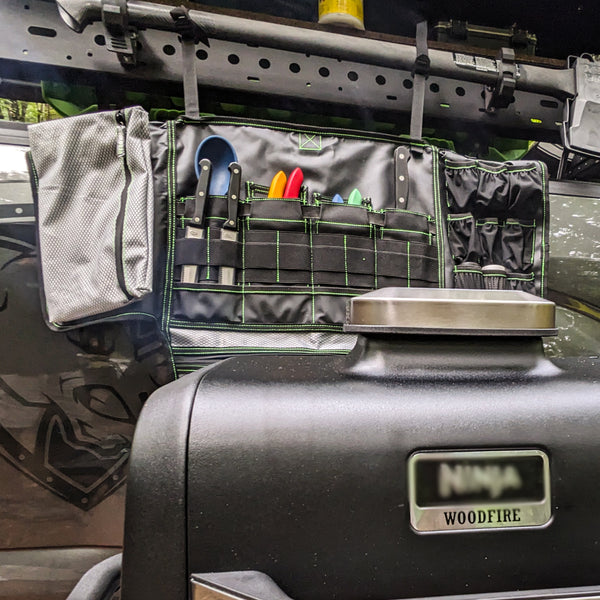 Compact & High Durability
In the world of camping, every inch of storage space counts. Our Camp Kitchen Organizer is the perfect blend of compact design and high durability. When folded up, it measures a mere 16x13x1 inches, making it easy to store when not in use. However, don't be fooled by its compact size – it packs a punch. With heavy duty 1680D Nylon material, reinforced knife sheaths, polymer side pockets with a fiber weave for extra rigidity, and an elastic material spice rack that holds containers securely, this organizer is built to endure the harshest outdoor conditions while keeping your camping essentials within arm's reach.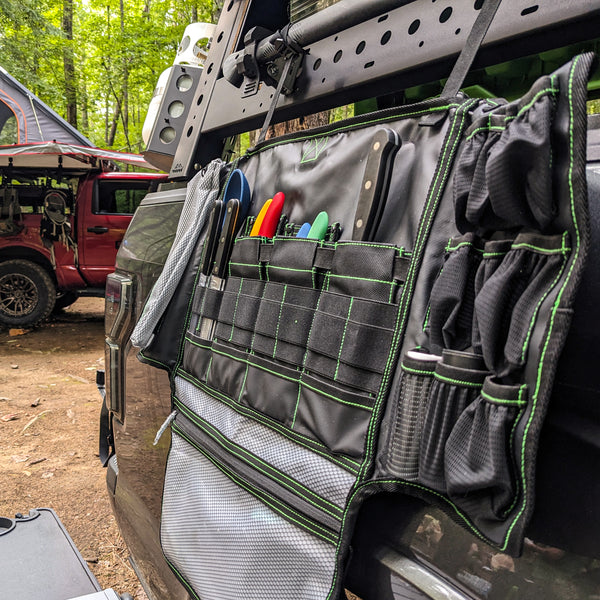 Lifetime Warranty from a Family-Owned Company
Rhino USA is a family-owned business founded by a father and two sons from Temecula, California. As fellow passionate off-roaders just like yourself, we understand the importance of quality and trust when it comes to your gear. That's why ALL Rhino USA products are lab-tested in the USA and come with a LIFETIME Warranty. Our mission is to create high-quality products that allow you to WORRY LESS and ADVENTURE MORE!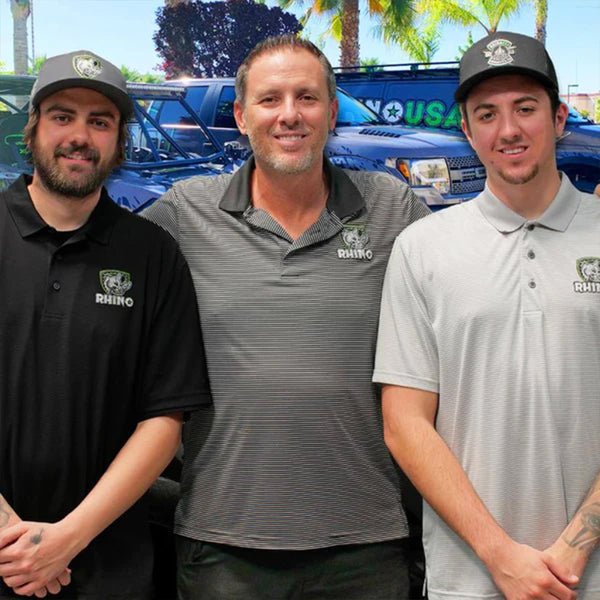 Camp Kitchen Organizer FAQ

A camp kitchen organizer is a portable storage solution designed for outdoor cooking and camping. It helps you keep your cooking utensils, spices, and other essentials neatly organized during your camping trips, making meal preparation more convenient and enjoyable.

Cleaning and maintaining your camp kitchen organizer is simple. The Rhino USA organizer is made from materials that can be wiped clean with a damp cloth. Ensure it's fully dry before storing it to prevent mold or mildew growth. Regularly check for wear and tear and make any necessary repairs promptly. Remember, all of Rhino USA's products come with a lifetime warranty!

Camp kitchen organizers are typically more suitable for car camping, overlanding, and base camp setups due to their larger size and capacity. For backpacking, consider compact and lightweight options designed specifically for hikers.

Yes, the Rhino USA camp kitchen organizer includes hanging options such as hooks, loops, or C-Clips that enable you to hang the organizer from a tree, tent, or other campsite structures for easy access to your cooking supplies.