3/4" D-Ring Shackle Set (2-Pack)
Lifetime Warranty
Regular price
$29.90
Sale price
$25.11
Unit price
per
Sale
Sold out
✖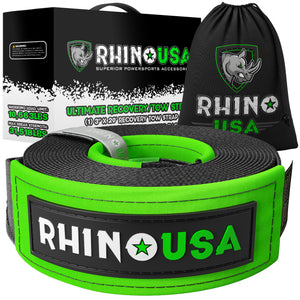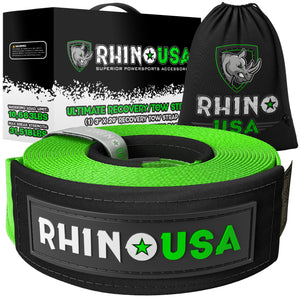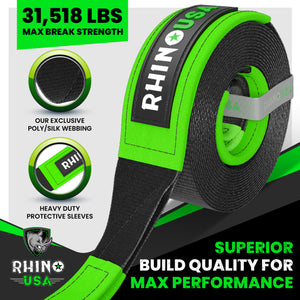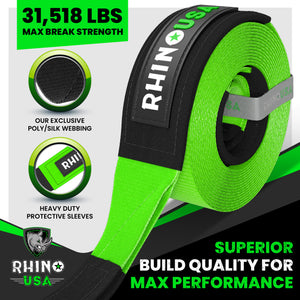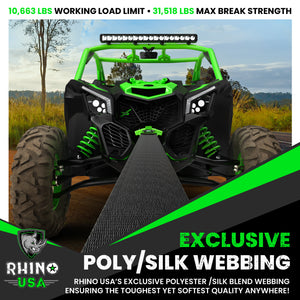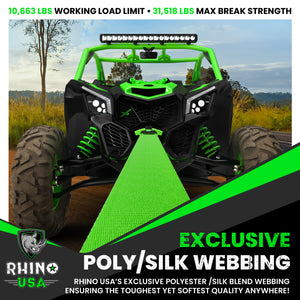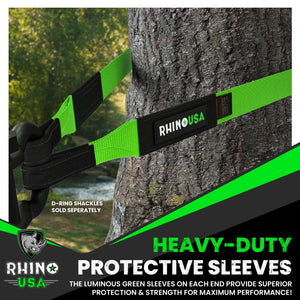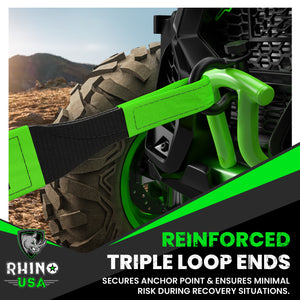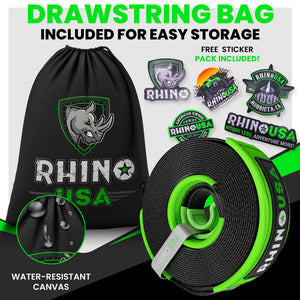 OR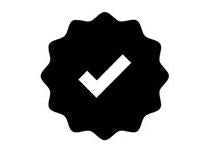 Lifetime Warranty
on All Rhino Products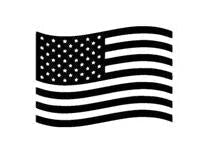 American Operated
Based in California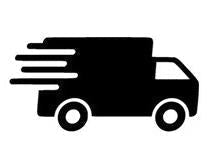 Fast Shipping
Ships within 48 hours
The Rhino USA D-Ring Shackles are lab tested in the USA and held to the highest standard. With over 40,000lbs. break strength, you will have the confidence and peace of mind that they won't let you down when you need them most. All Rhino USA products are backed by a LIFETIME warranty.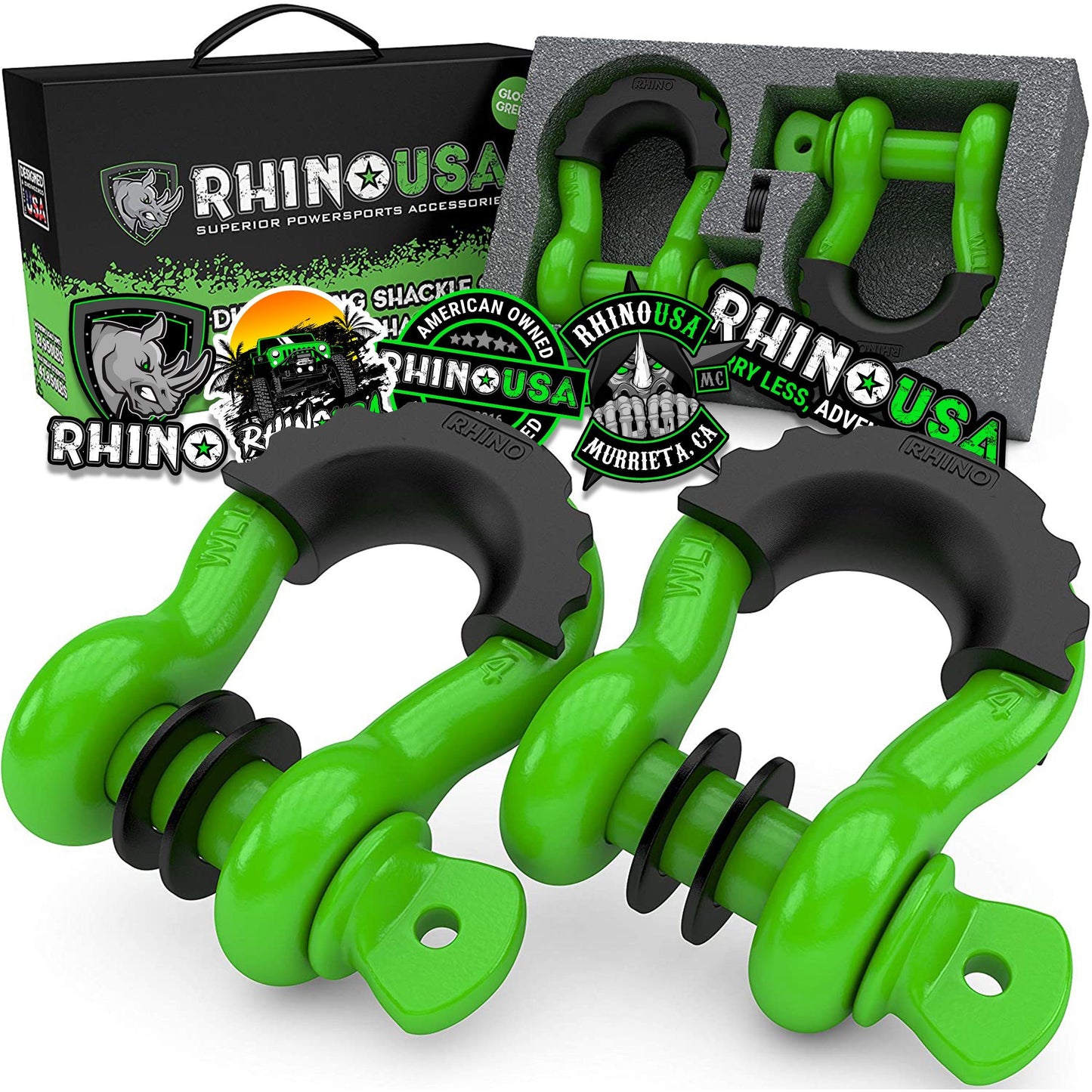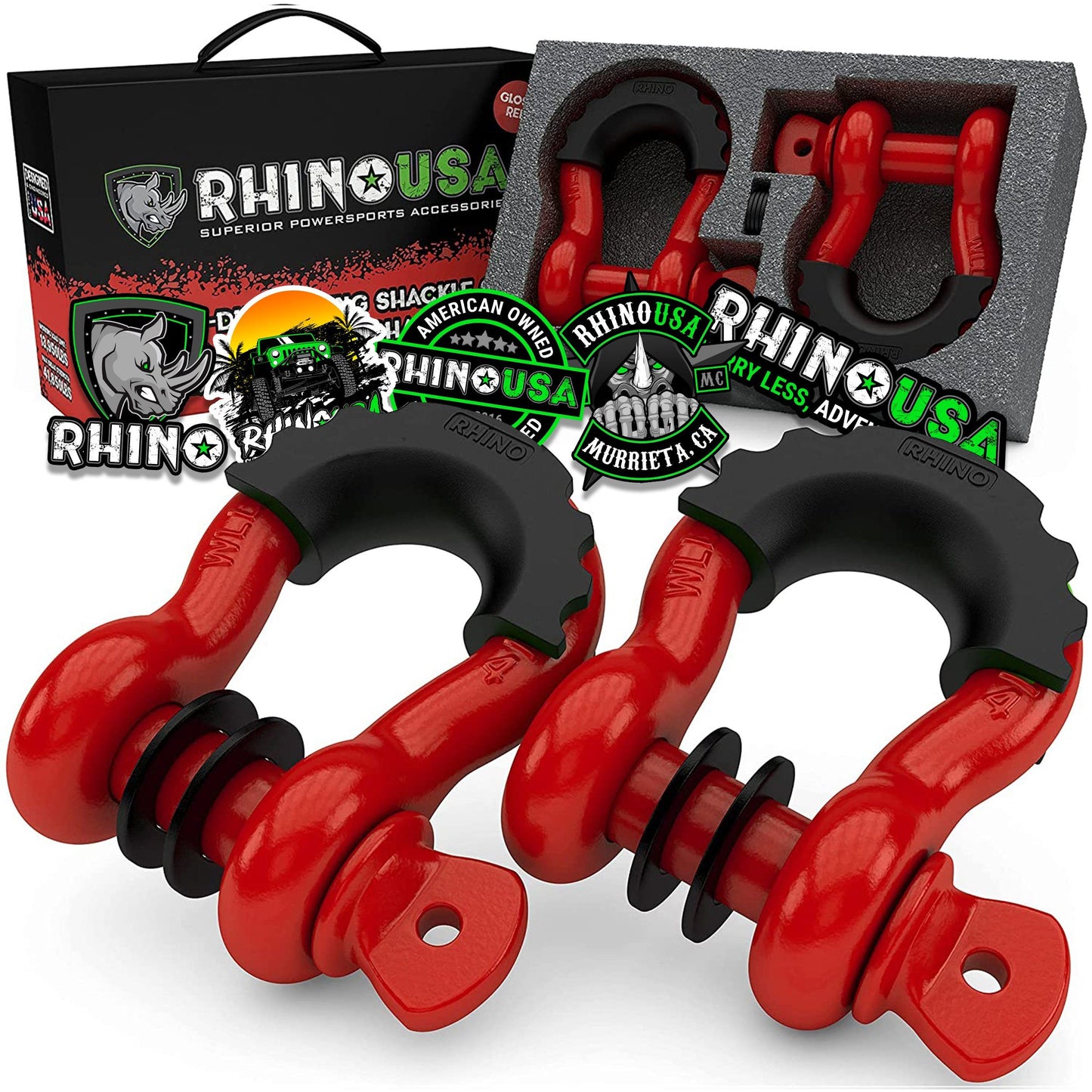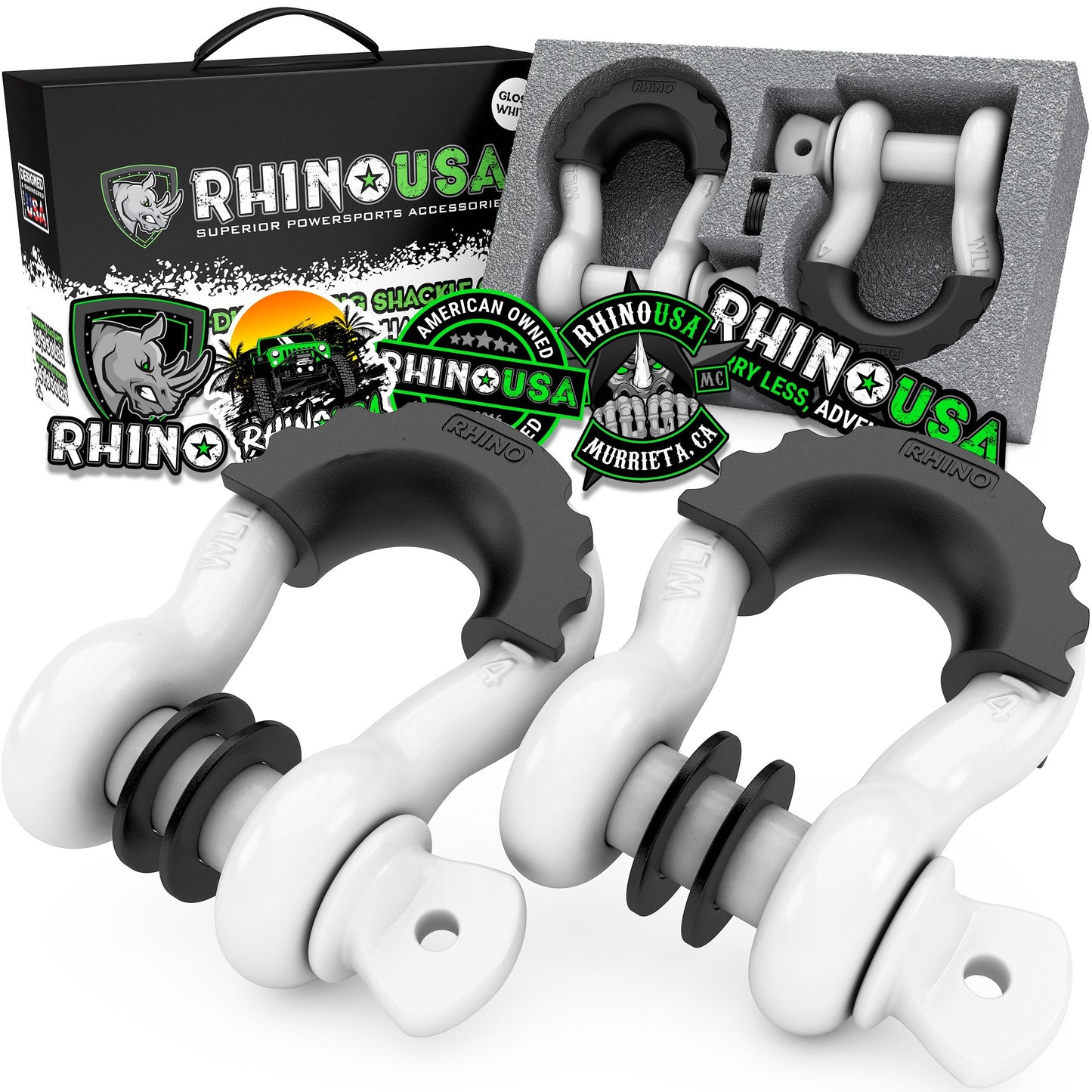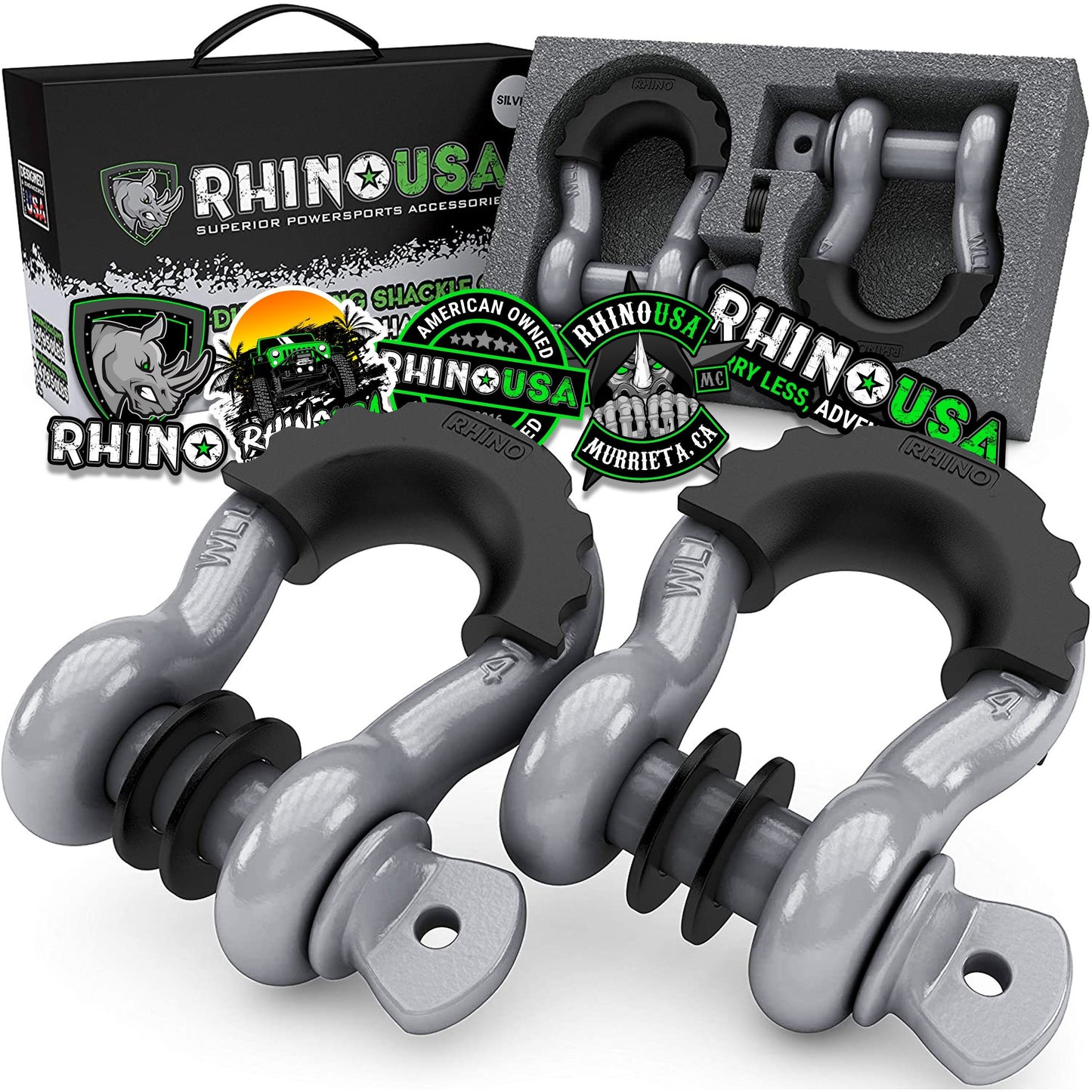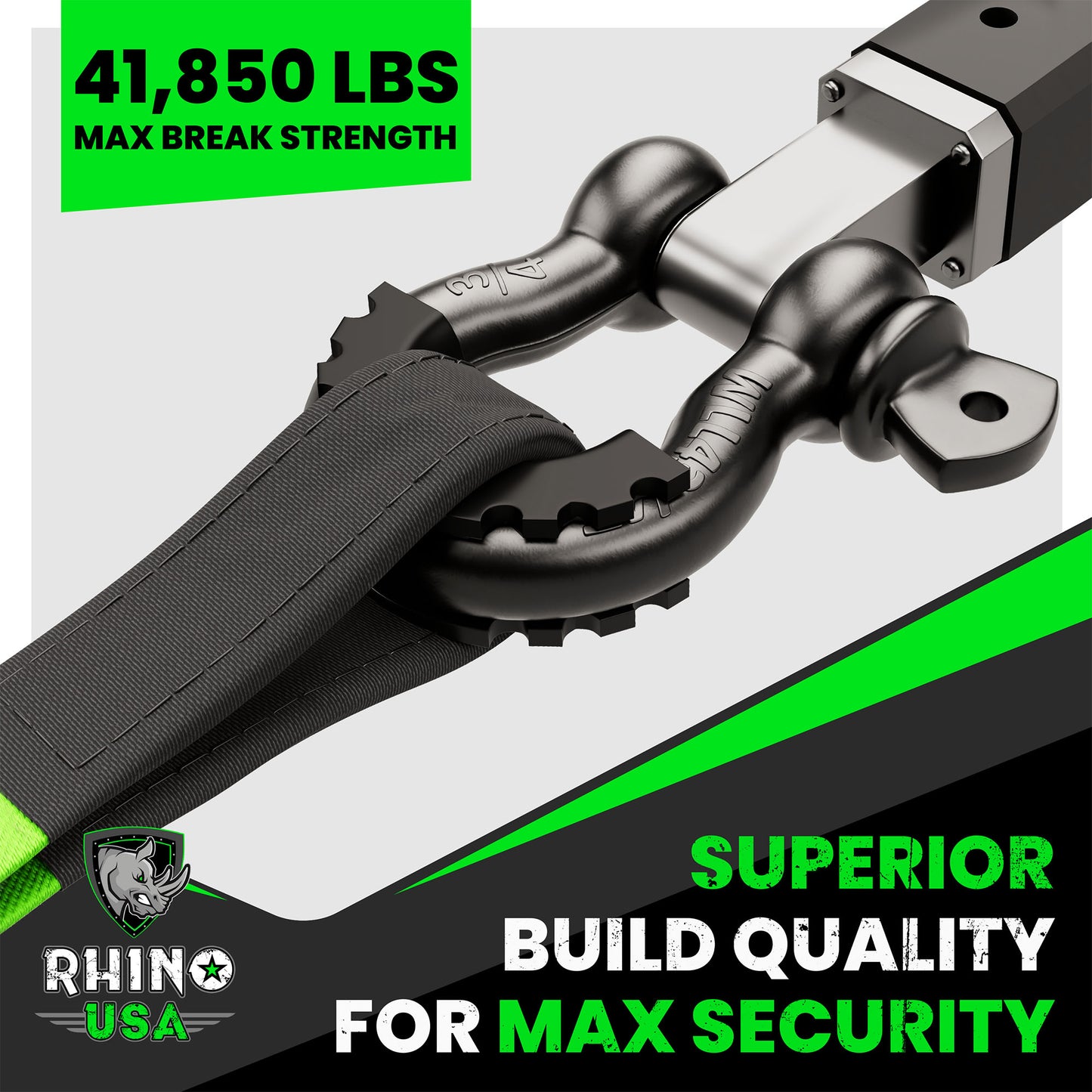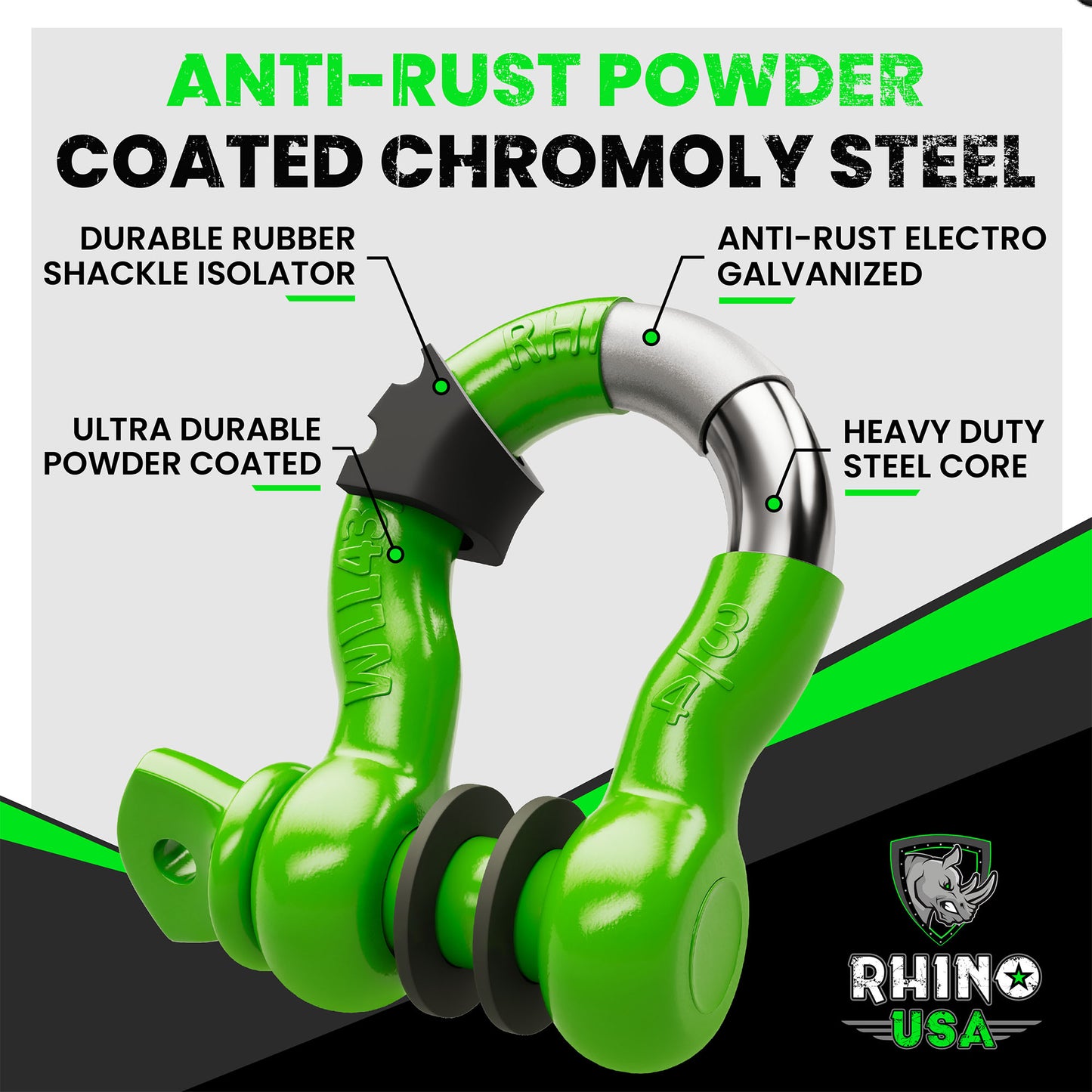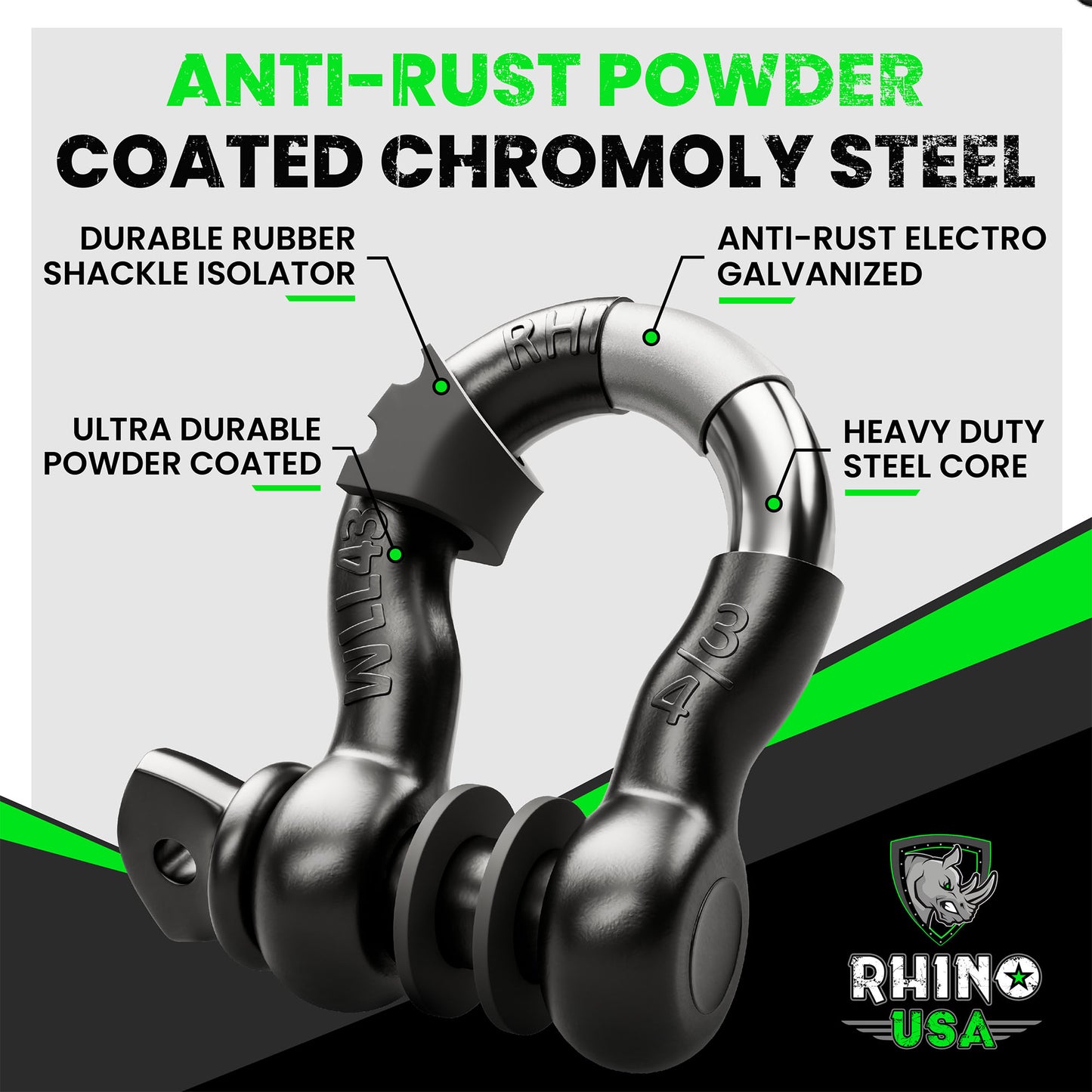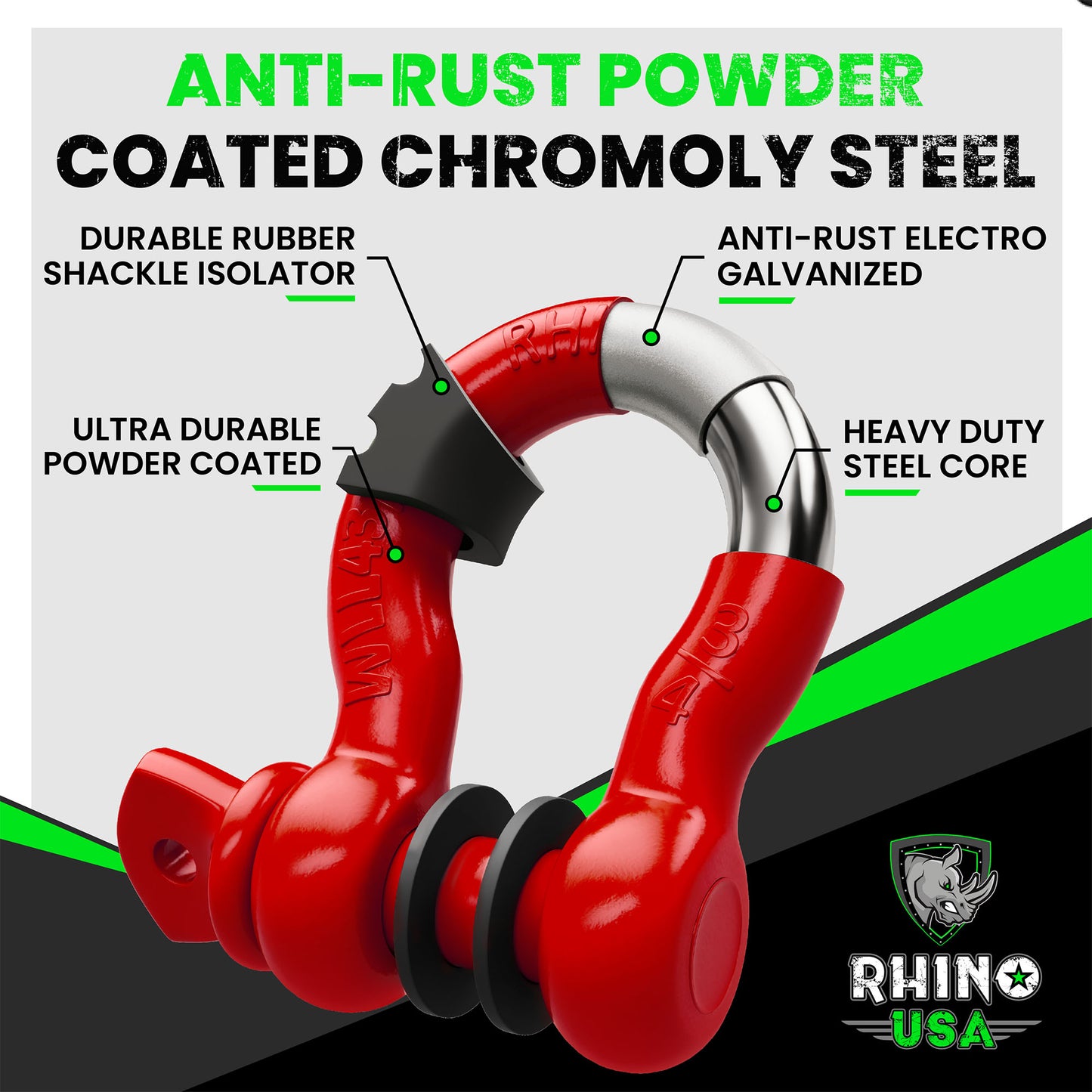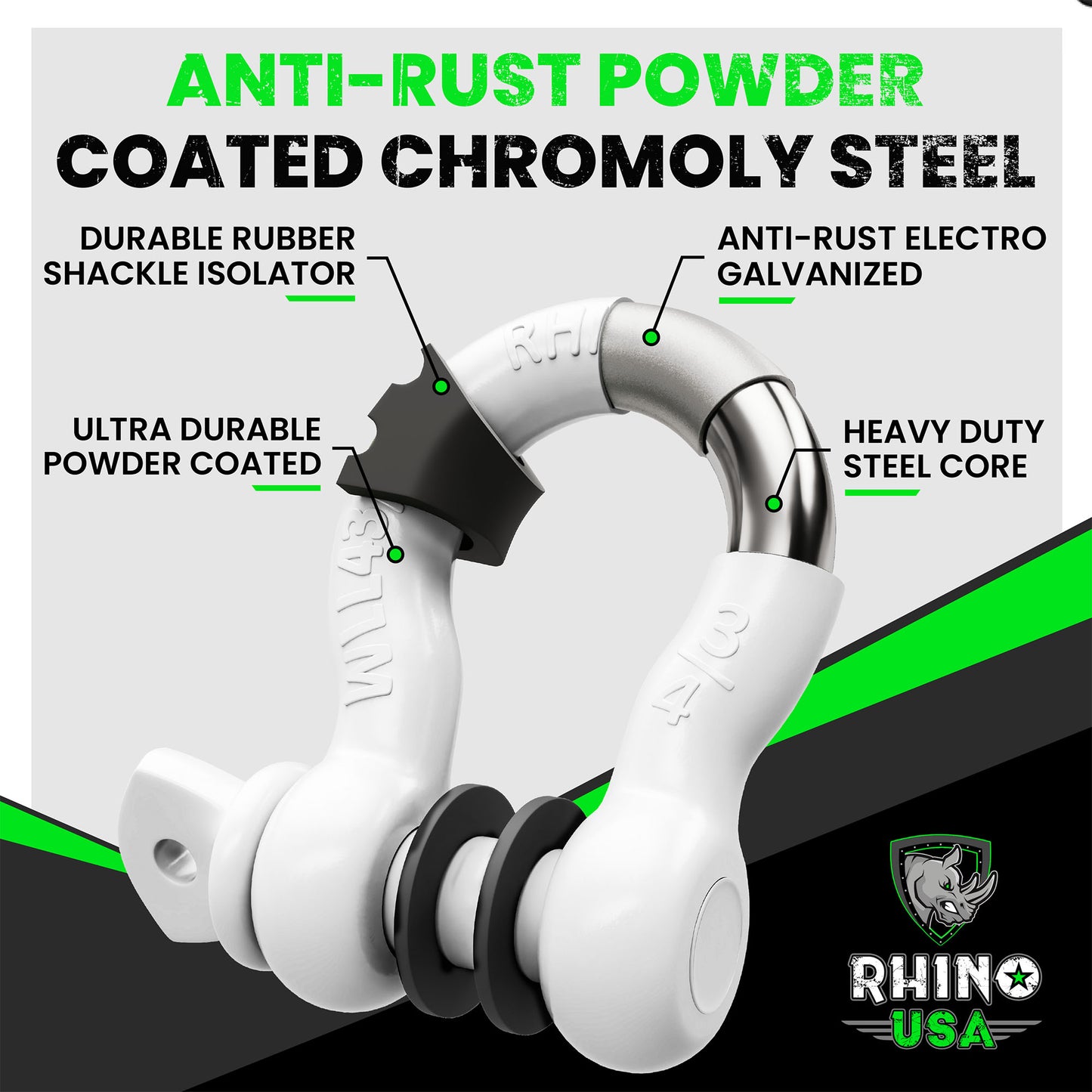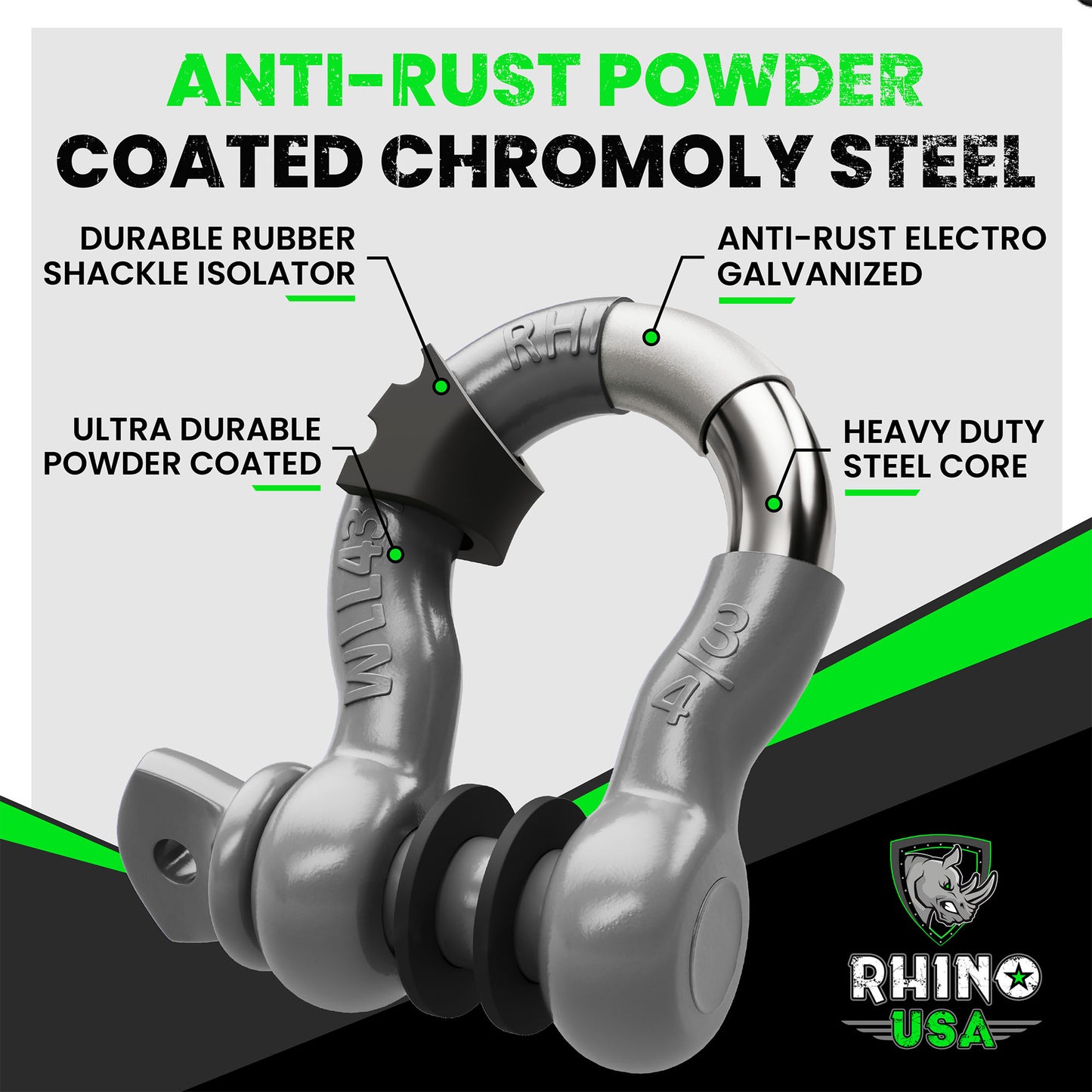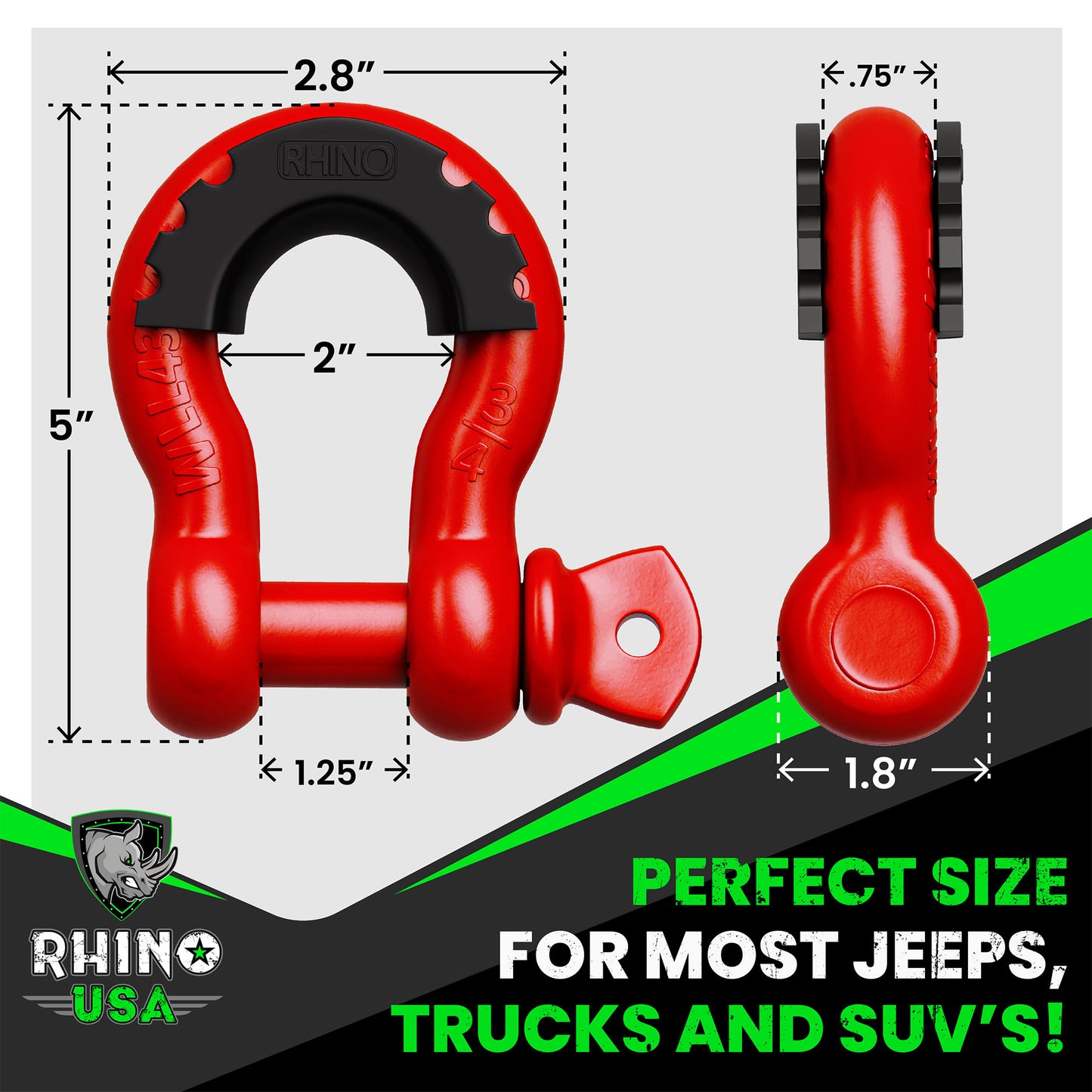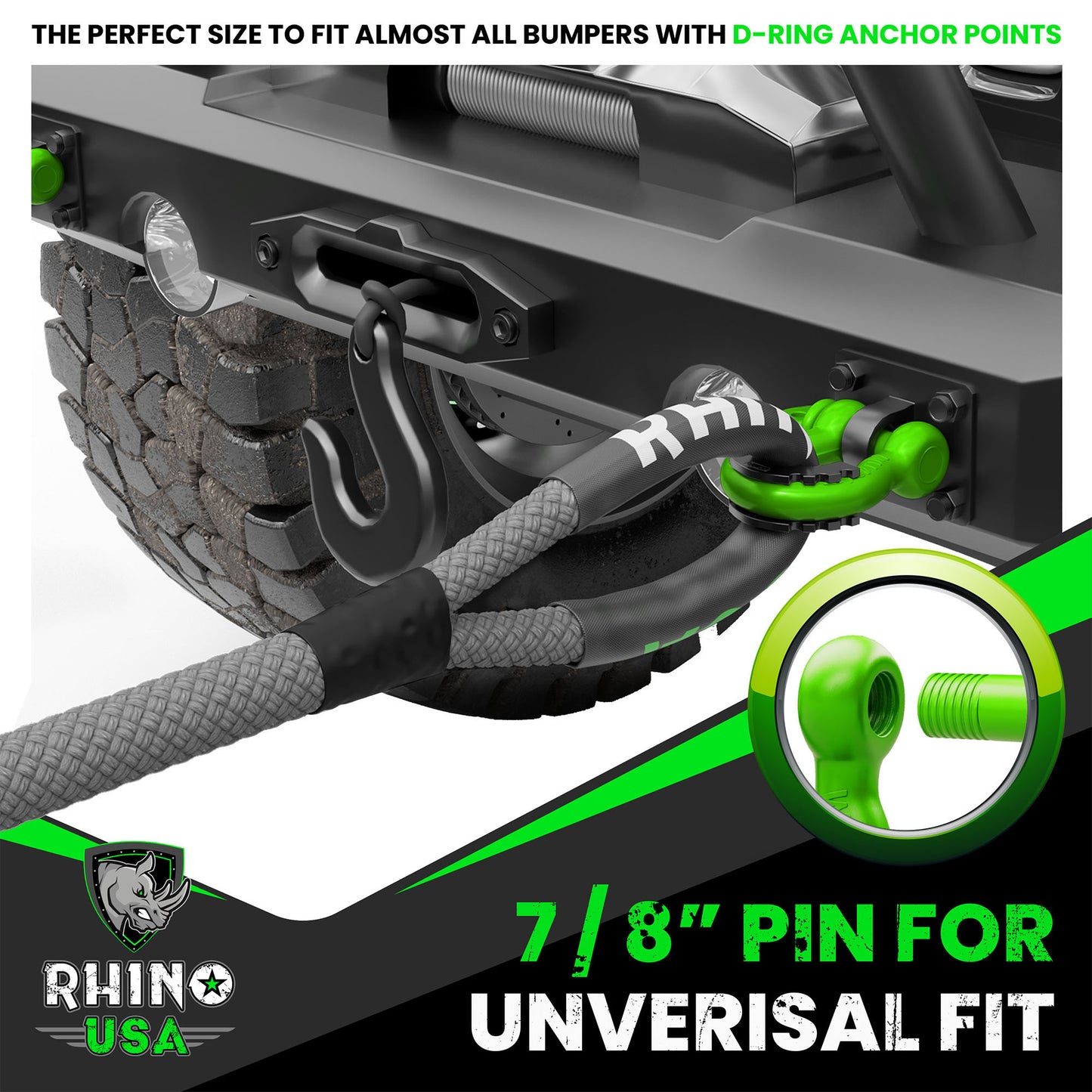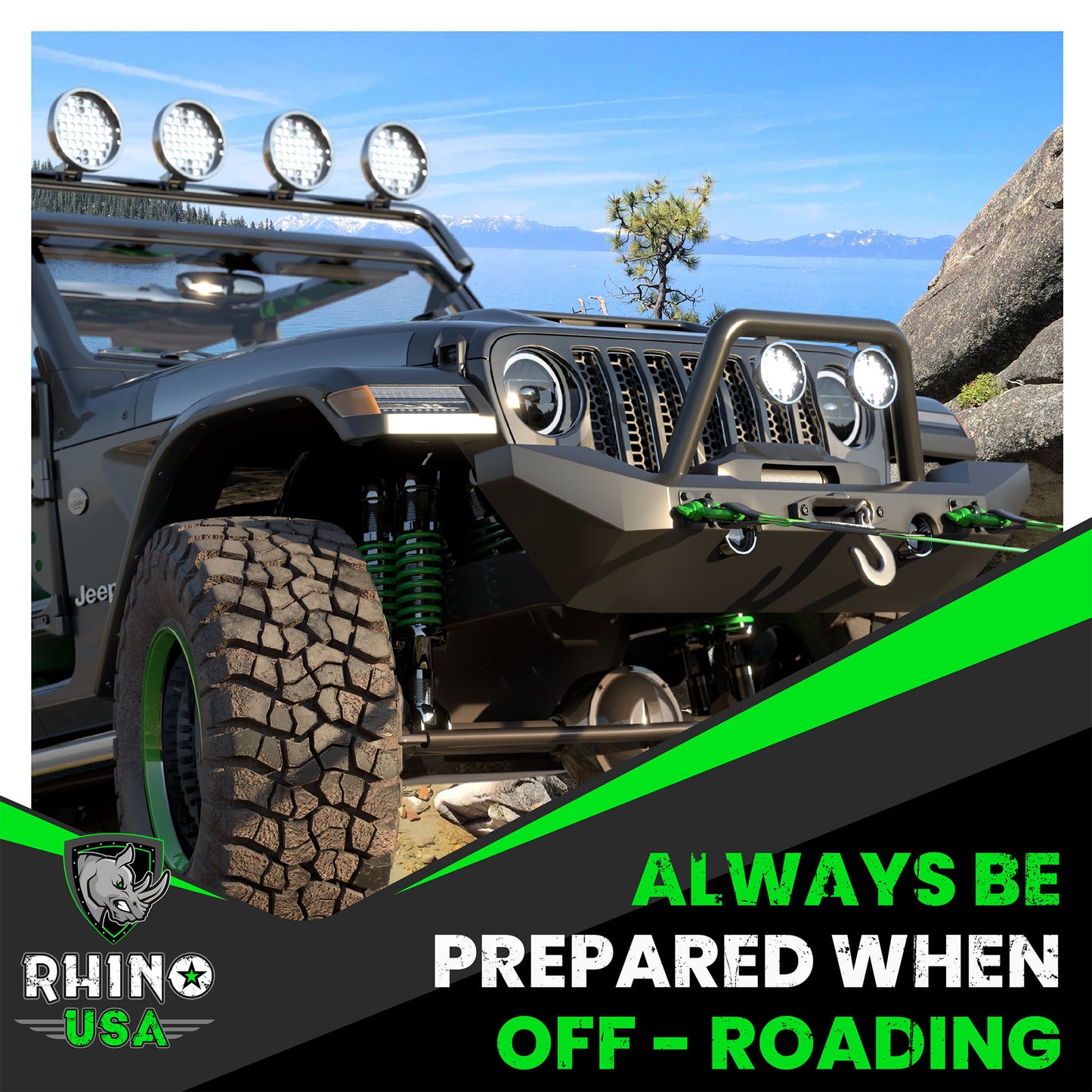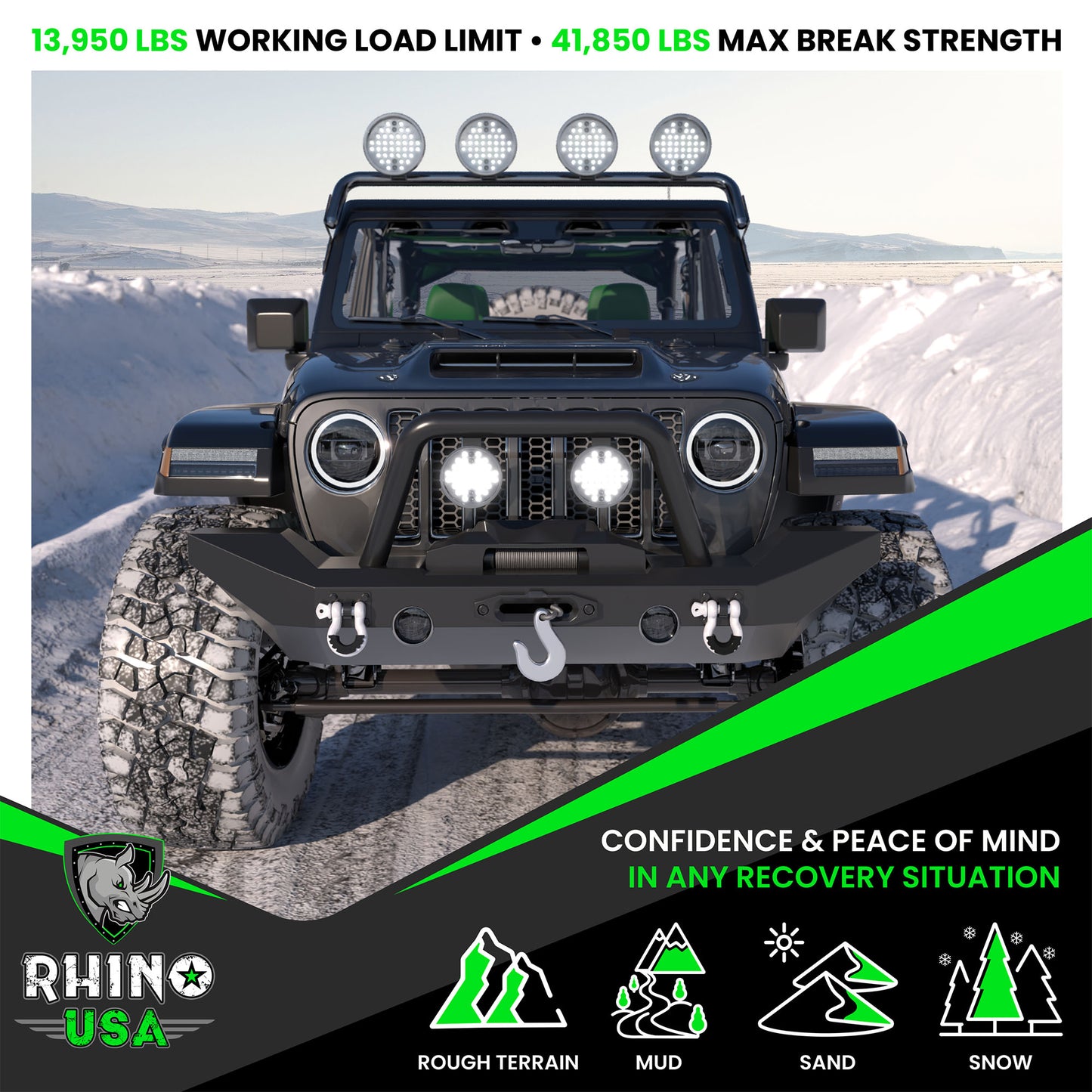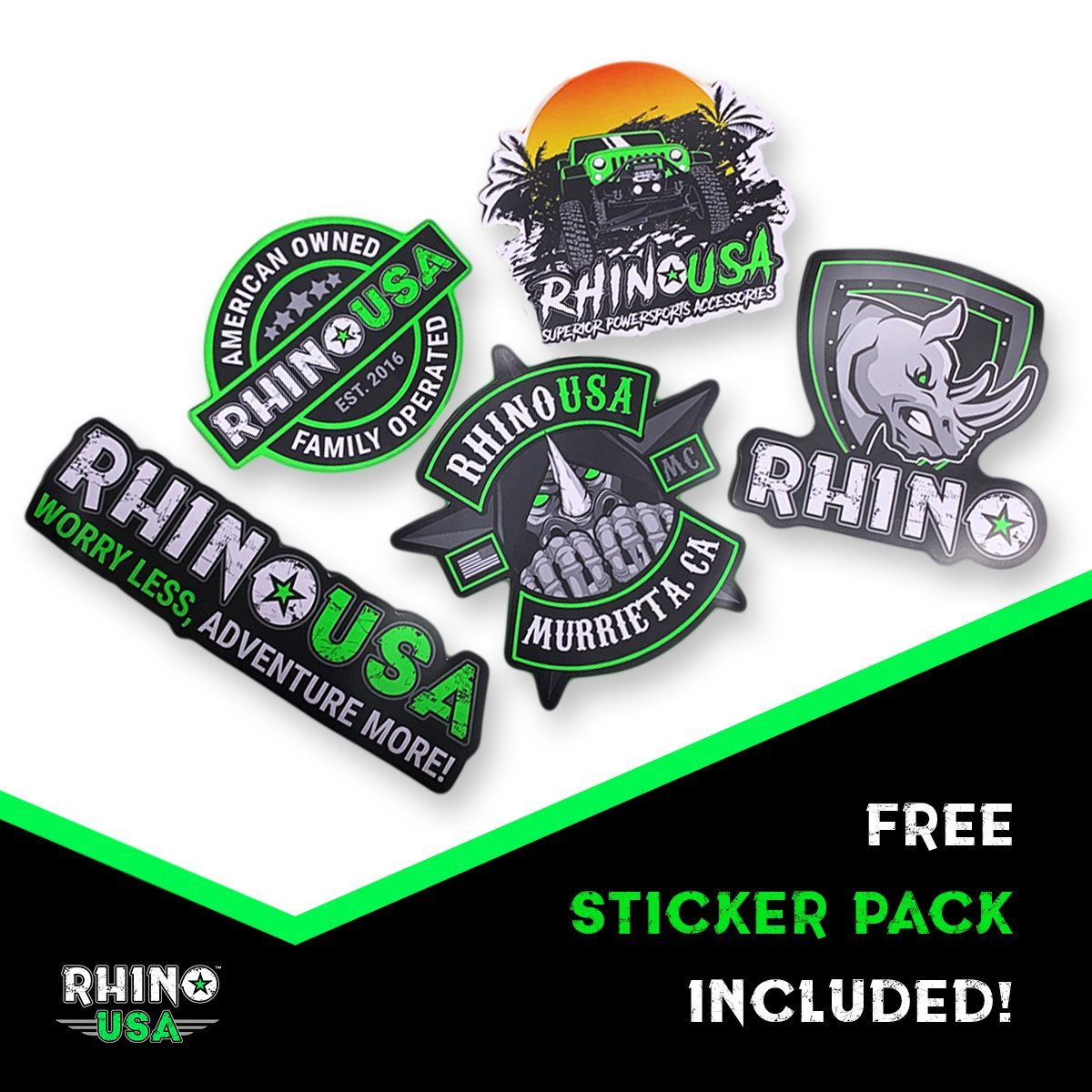 Built Like a Tank
The moment you unbox your Rhino USA D-Ring Shackles, you'll see that they're built to last. Our break strength is top of the line (over 40,000lbs.) and we lab-test them right here in the USA. Durable and at an unbeatable price, our D-Ring tow shackles will outperform any others on the market.
Color Accents
With multiple color choices, you can be sure that your D-rings will look just as nice as they perform. Choose from green, gloss black, matte black, gloss red, white, and silver. There's something for everyone.
Quality Box Included
Staying organized in a truck fully stocked with recovery gear and other accessories can be a challenge. That's why all D-Ring shackles come with a convenient storage box that even includes a handle for easy transportation. This keeps you organized and ensures you will always be able to locate your shackles when you need them.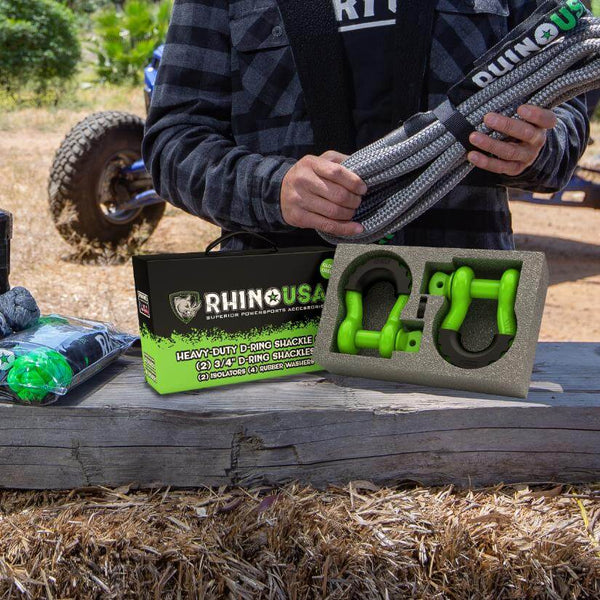 Rust-Free
With a special powder coating and gloss or matte paint job, our D-rings stand up to any condition. They hold their color and durability, and are extremely resilient against rust.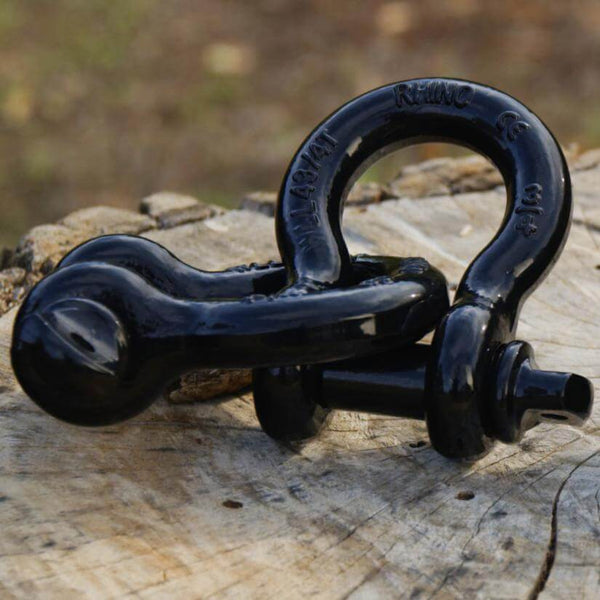 Silence is Golden
Two black isolators and four rubber washers mean that the Rhino USA D-Ring Tow Shackles reduce noise when driving. They also provide extra protection at connection points. The ⅞" pin fits perfectly on almost all vehicles and deep threading allows for maximum security of the D-rings.
Lifetime Warranty from a Family-Owned Company
Rhino USA is a family-owned business founded by a father and two sons from Temecula, California. As passionate off-roaders just like yourself, we understand the importance of quality and trust when it comes to your gear. That's why ALL Rhino USA products are lab-tested in the USA and come with a LIFETIME Warranty. Our mission is to create high-quality products that allow you to WORRY LESS and ADVENTURE MORE!