Recovery Traction Boards (Pair)
Lifetime Warranty
Regular price
Sale price
$149.90
Unit price
per
Sale
Sold out
✖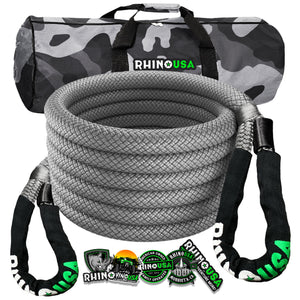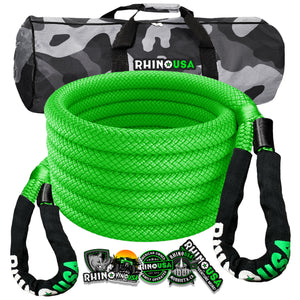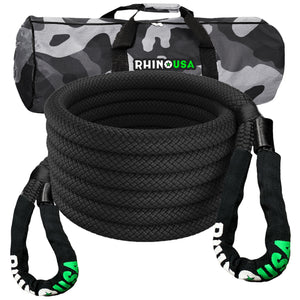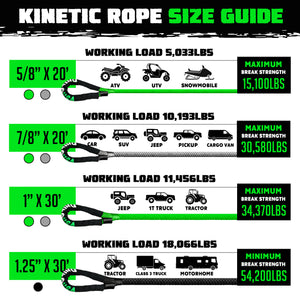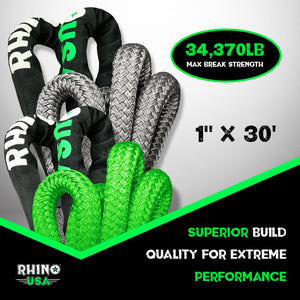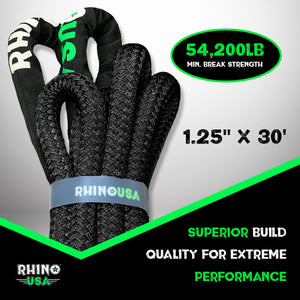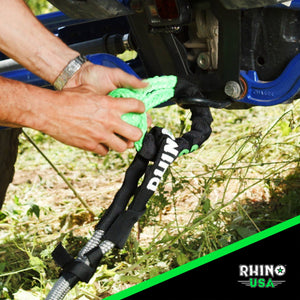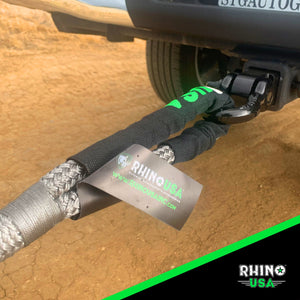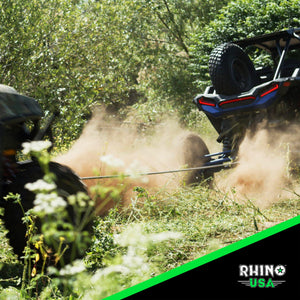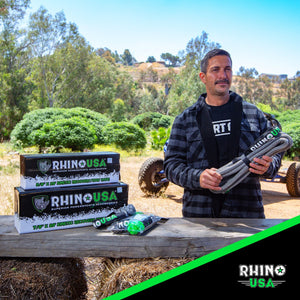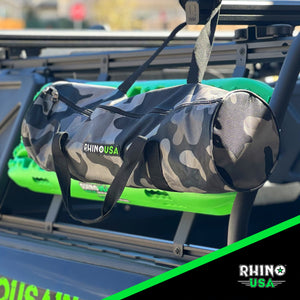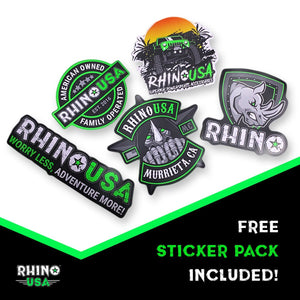 OR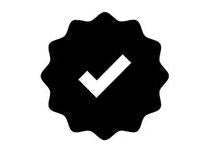 Lifetime Warranty
on All Rhino Products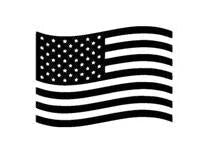 American Operated
Based in California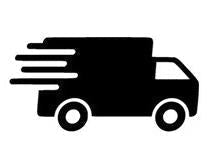 Fast Shipping
Ships within 48 hours
Tow straps and kinetic ropes are excellent recovery tools, but they require additional accessories or vehicles to use properly.. A complex recovery (dragging a heavy diesel truck across mud is no fun at all) can take hours. With the Rhino USA Traction Boards, you can set up a recovery in minutes and it can be performed all by yourself. Made from a reinforced nylon material that allows them to flex, they're extremely resistant to breakage/cracking, even in freezing temperatures. Plus, they're backed by a lifetime warranty. An essential tool for any serious adventurer.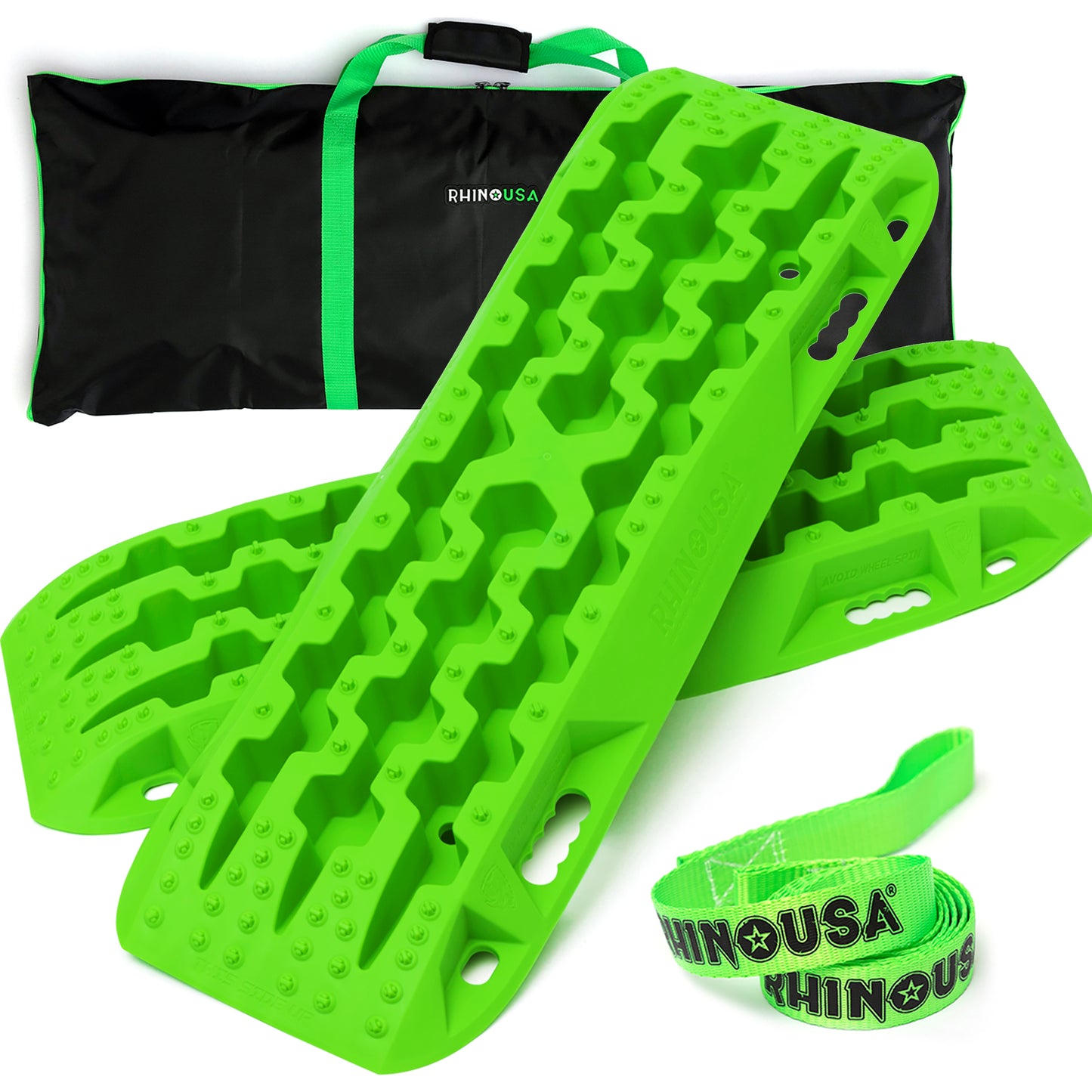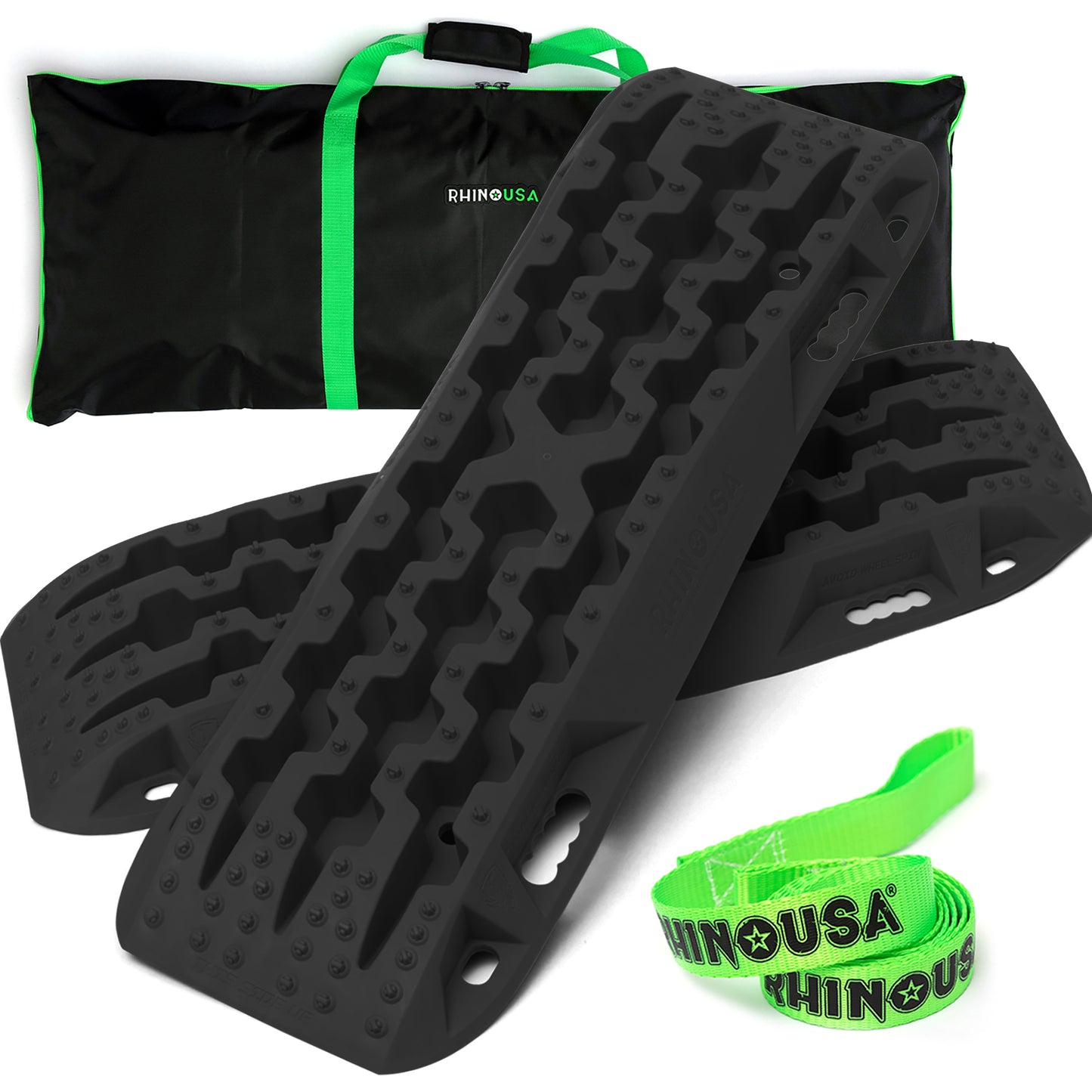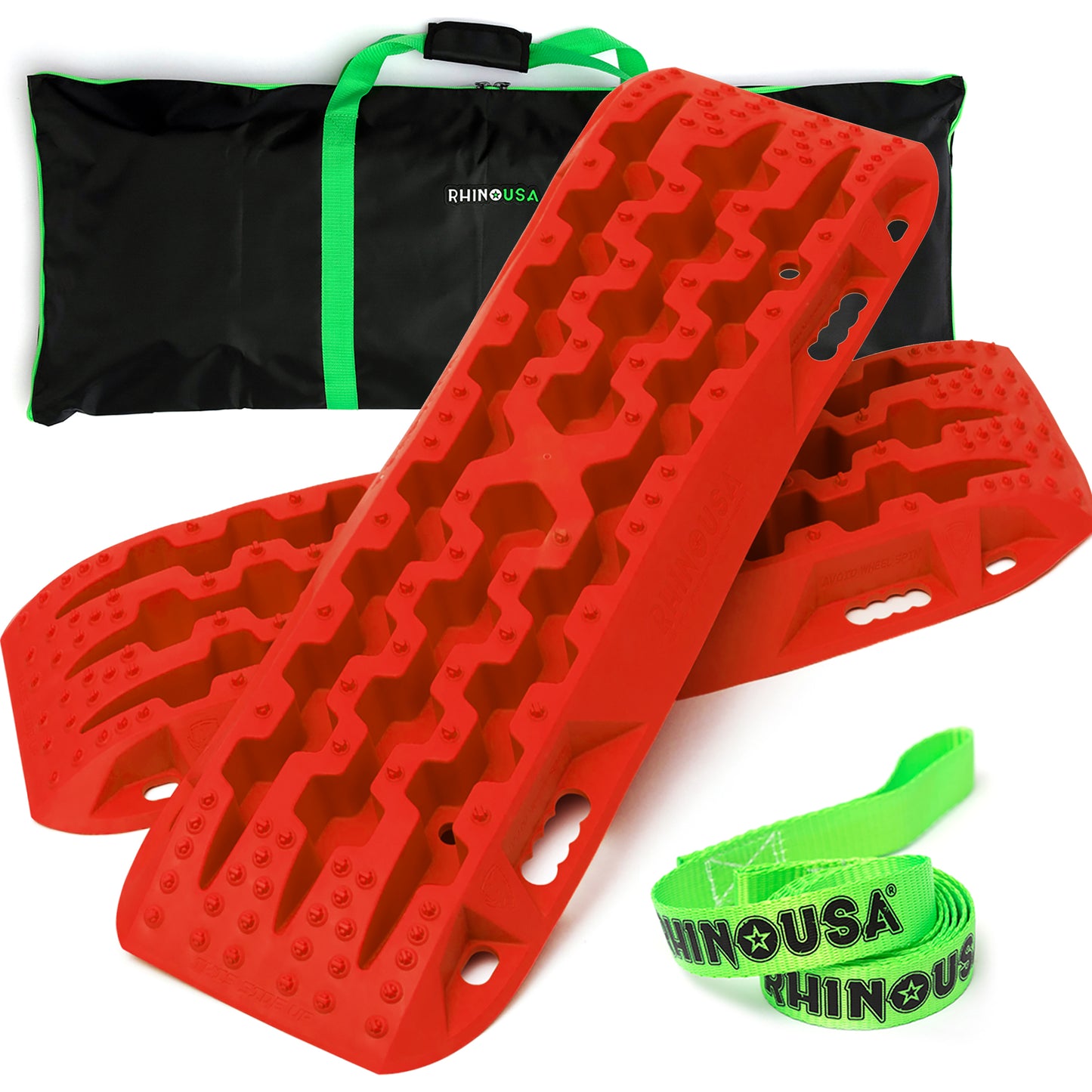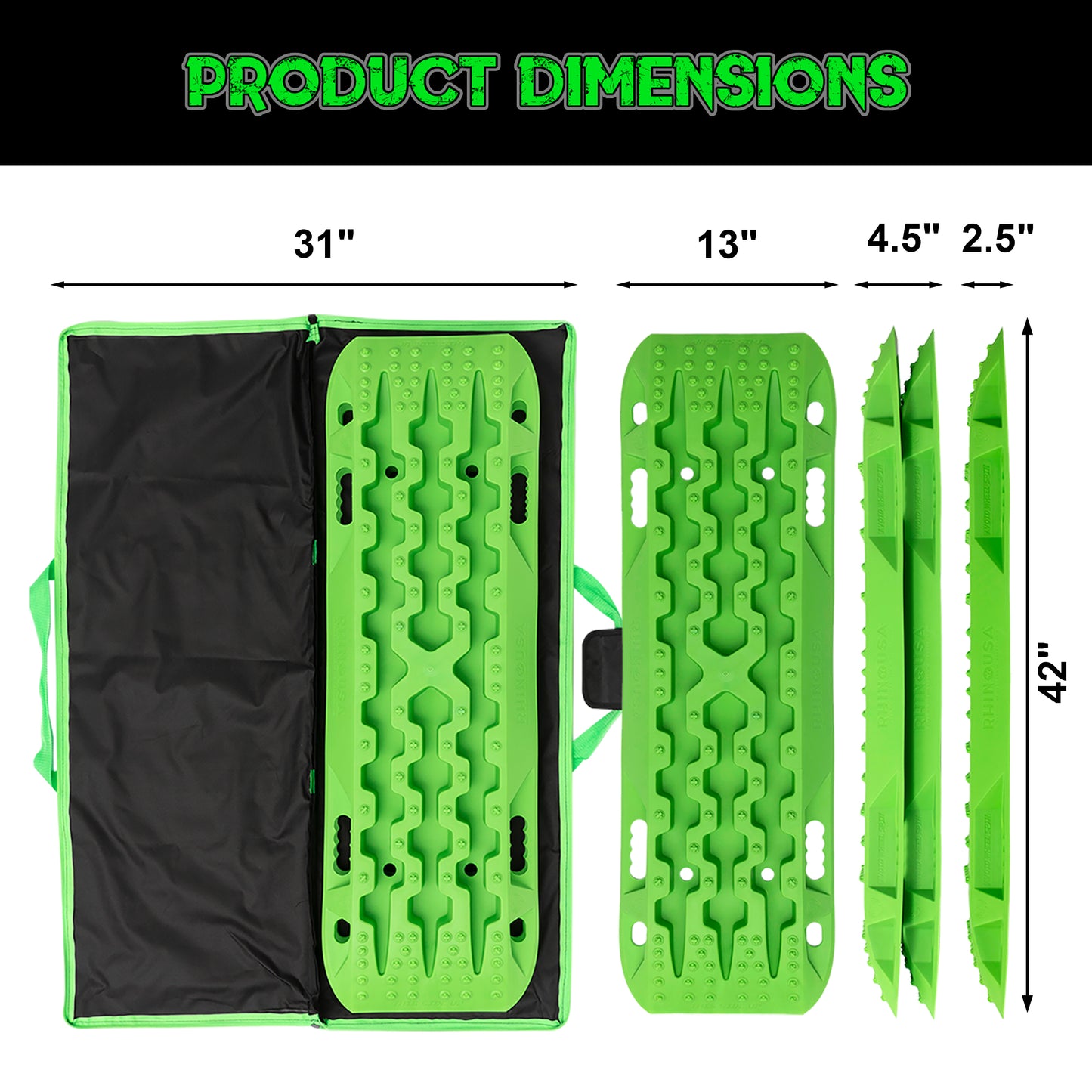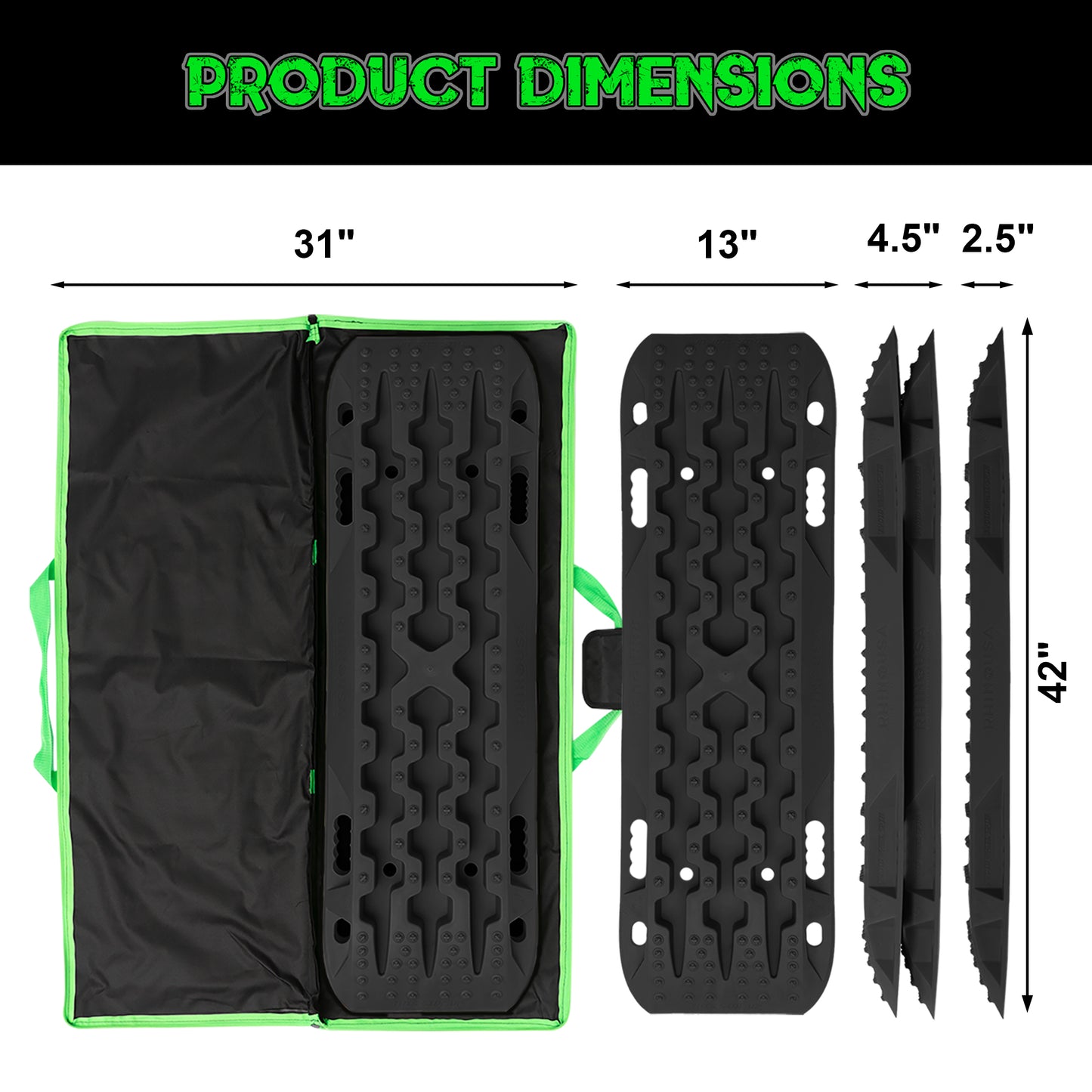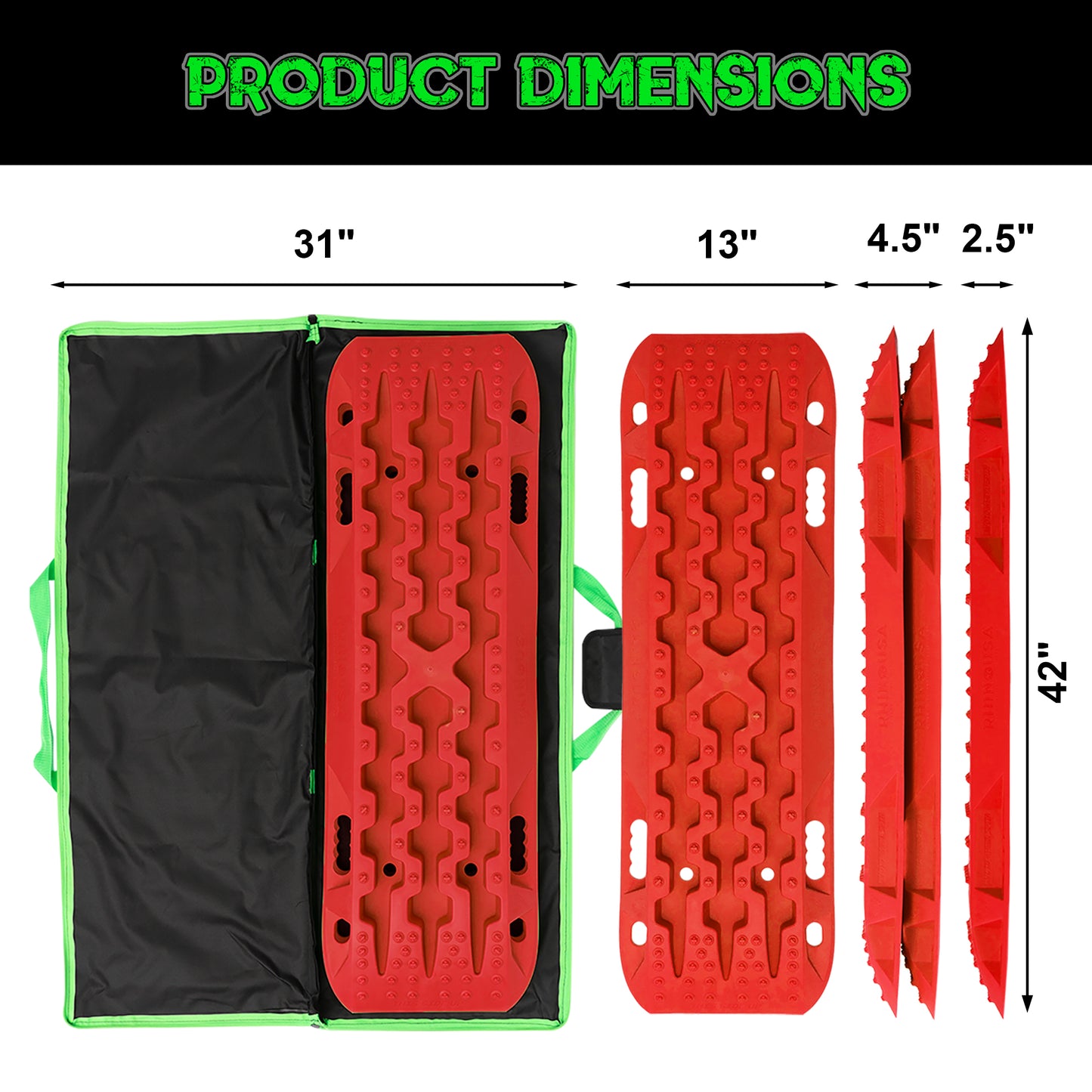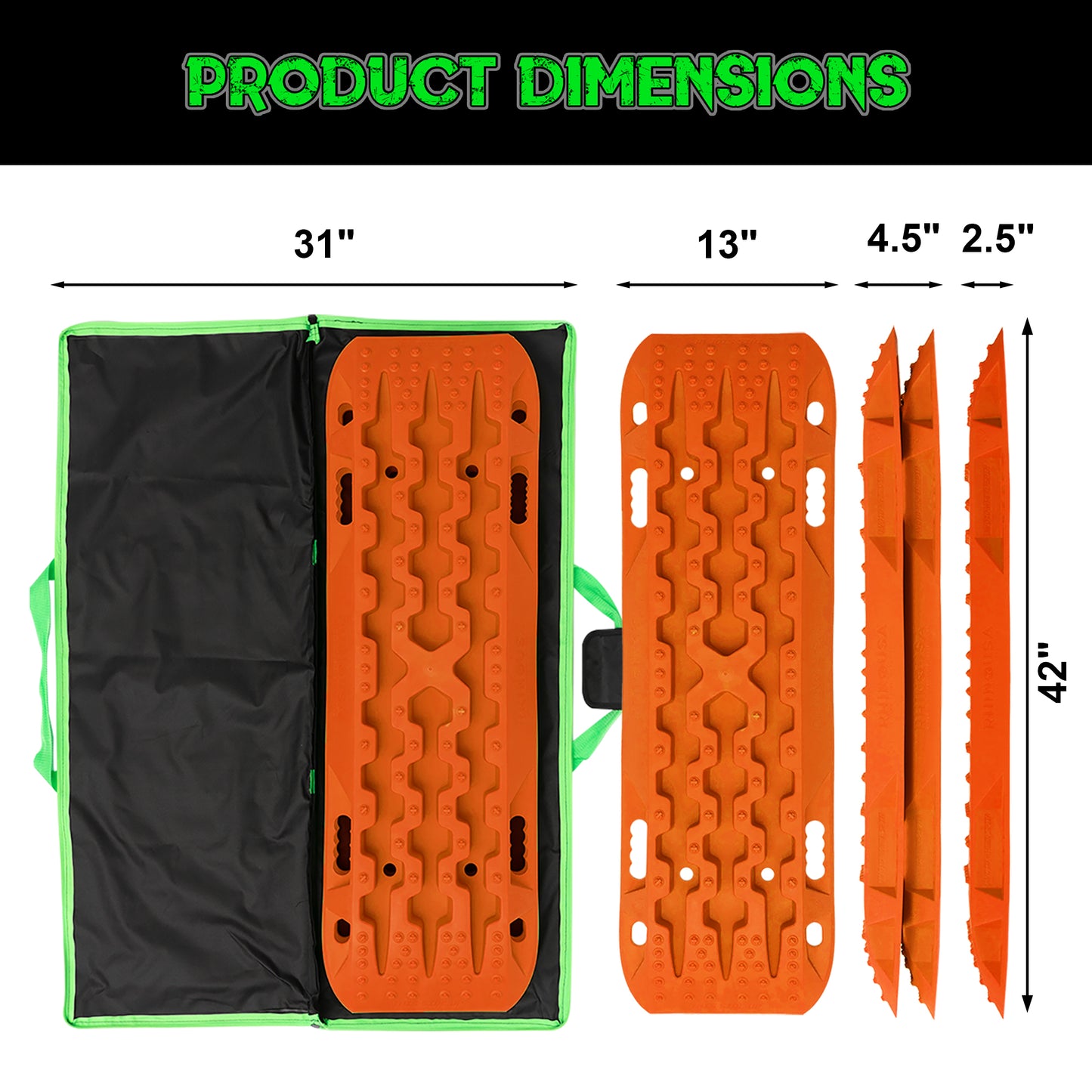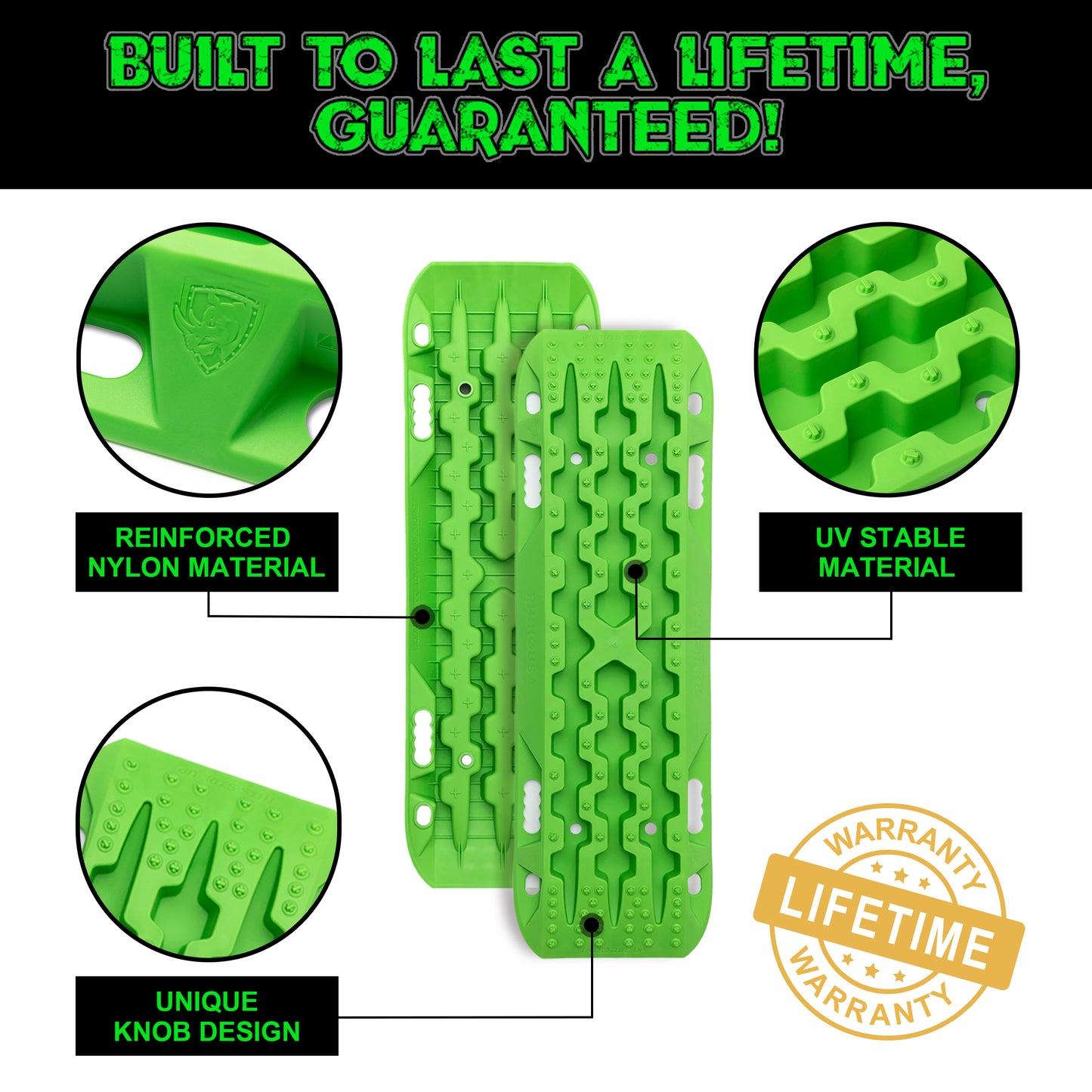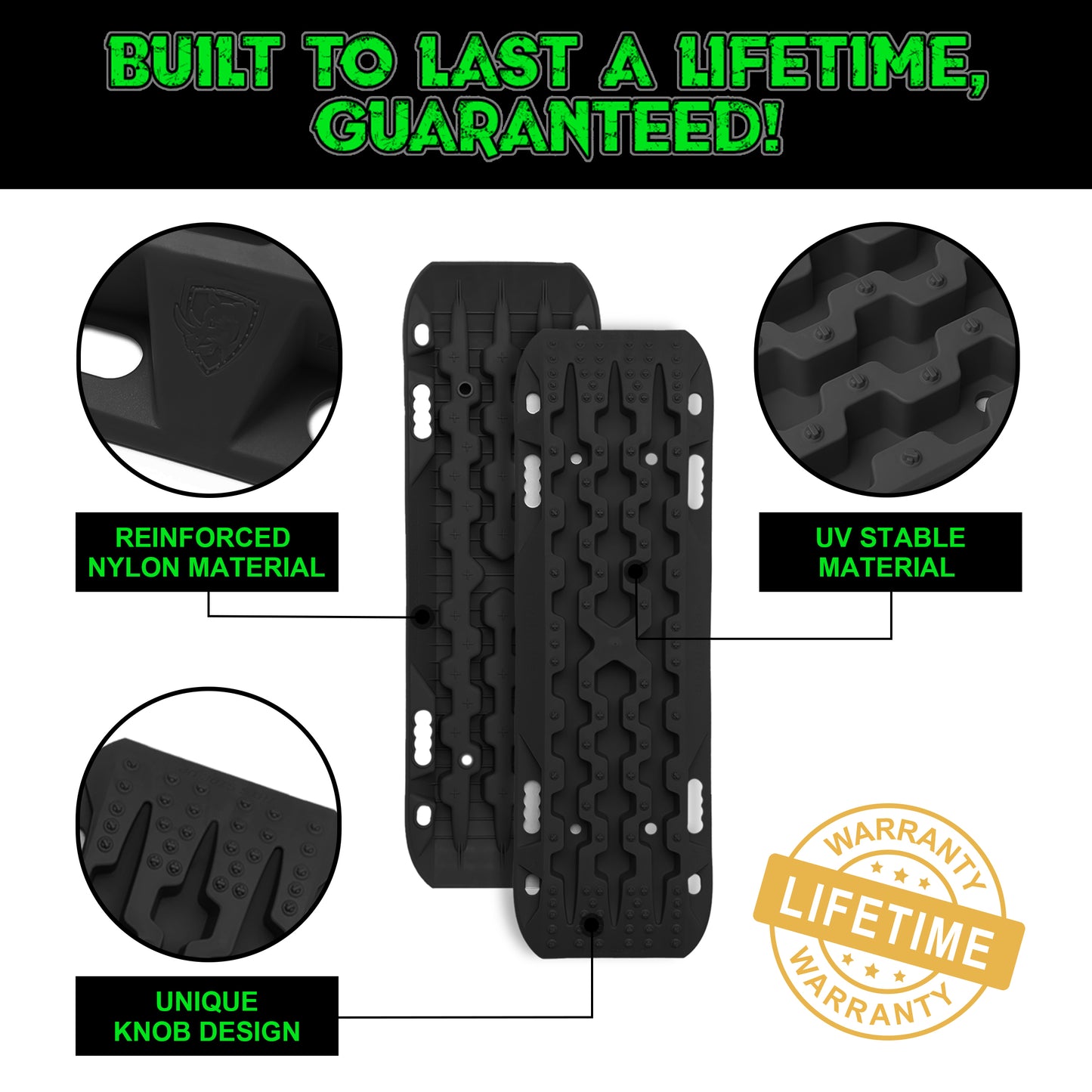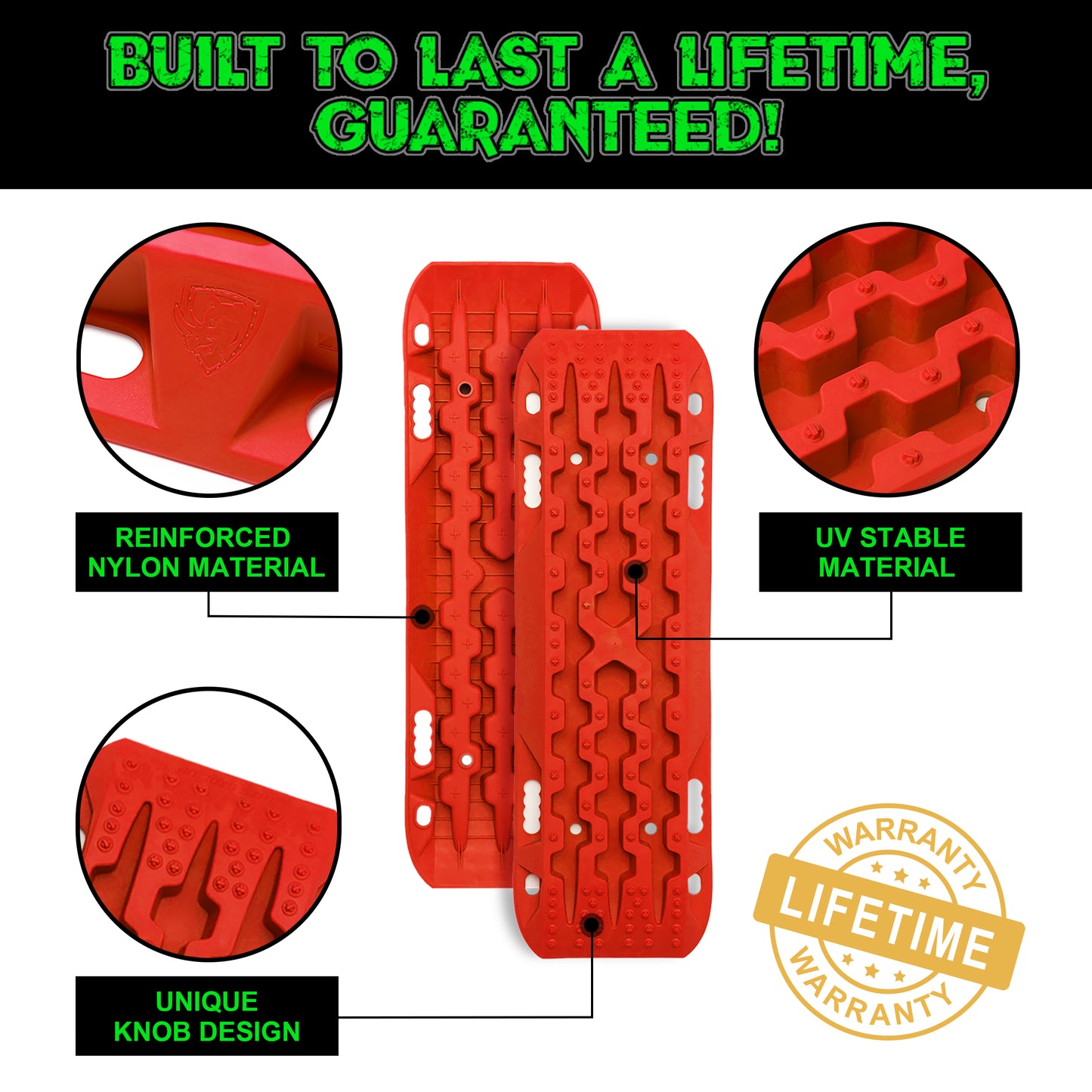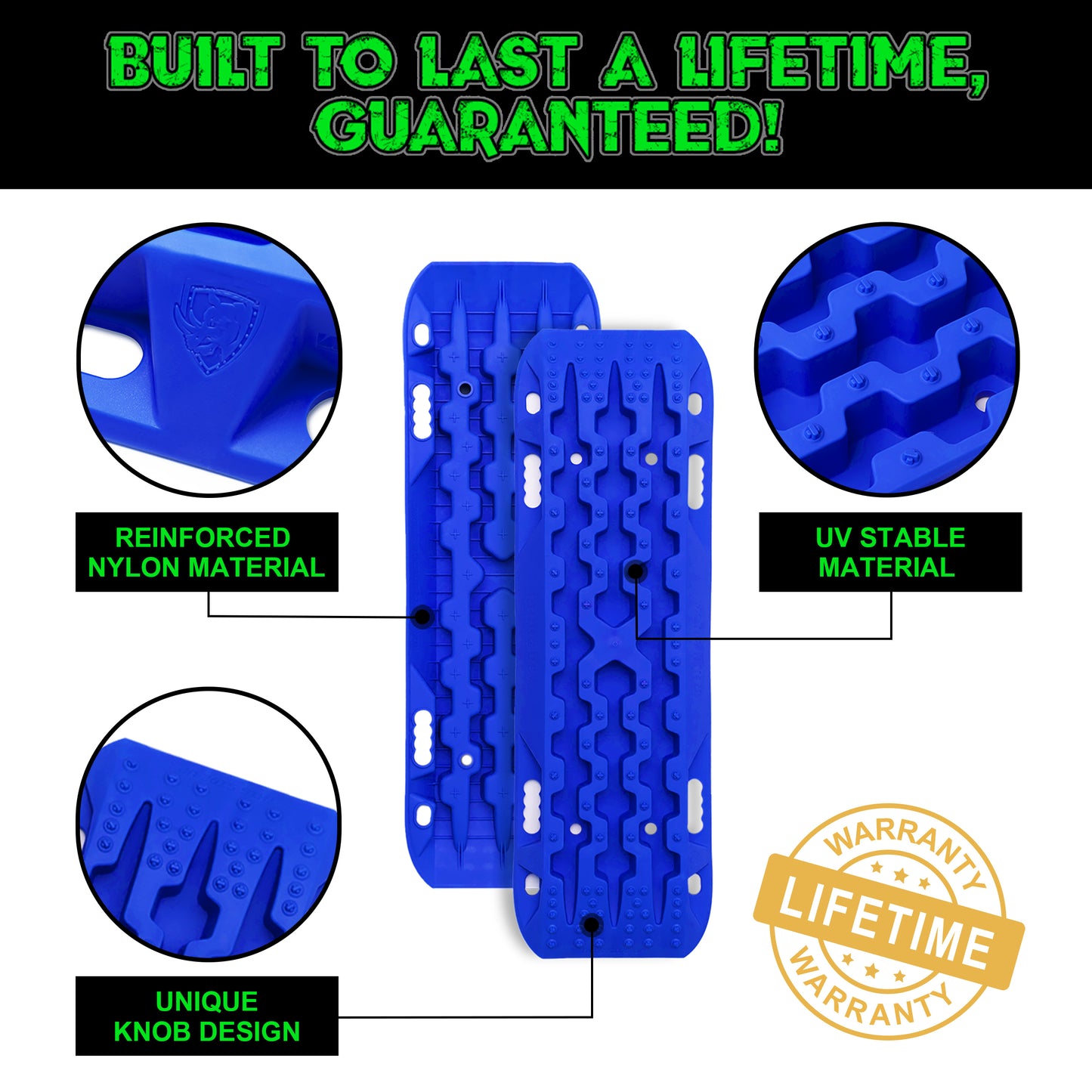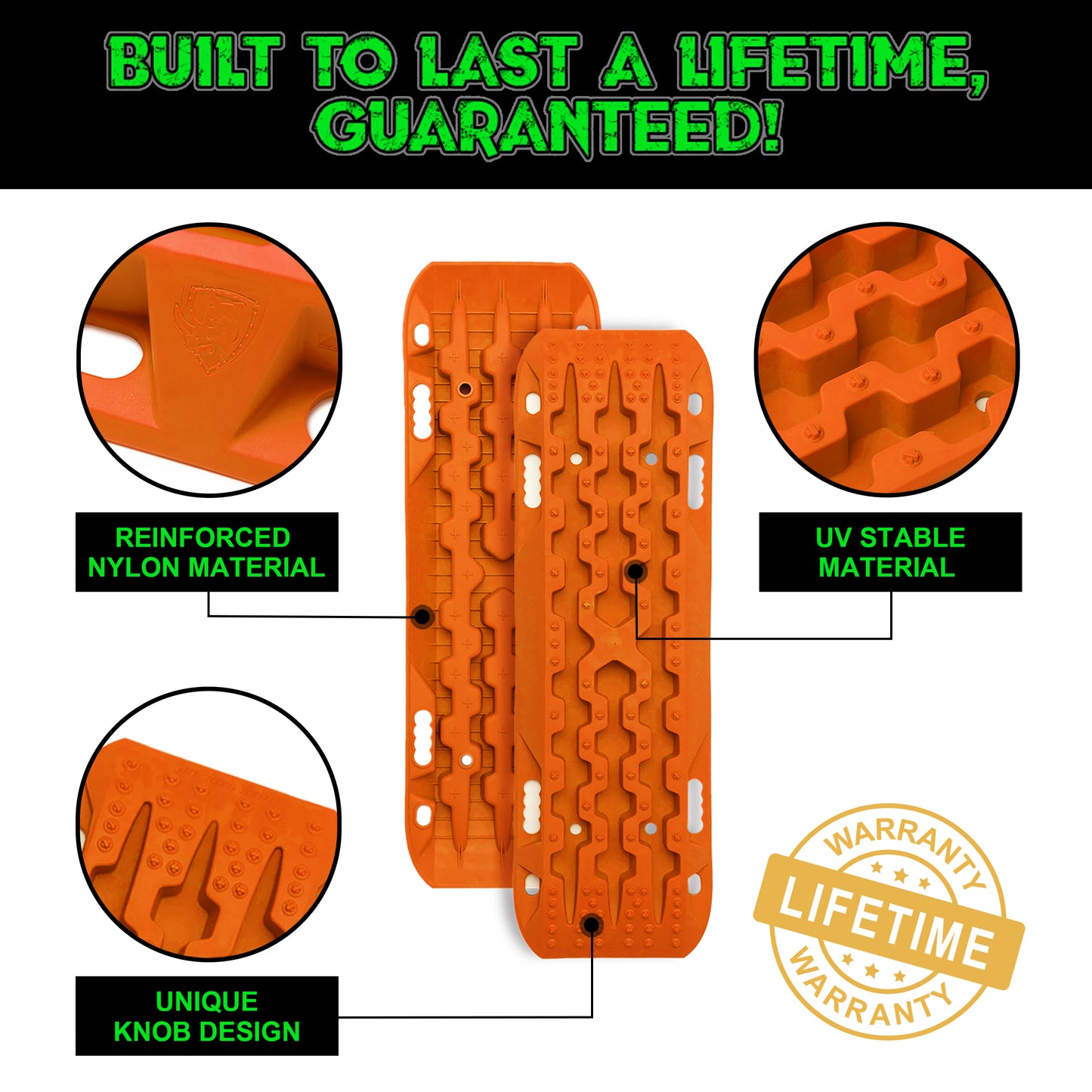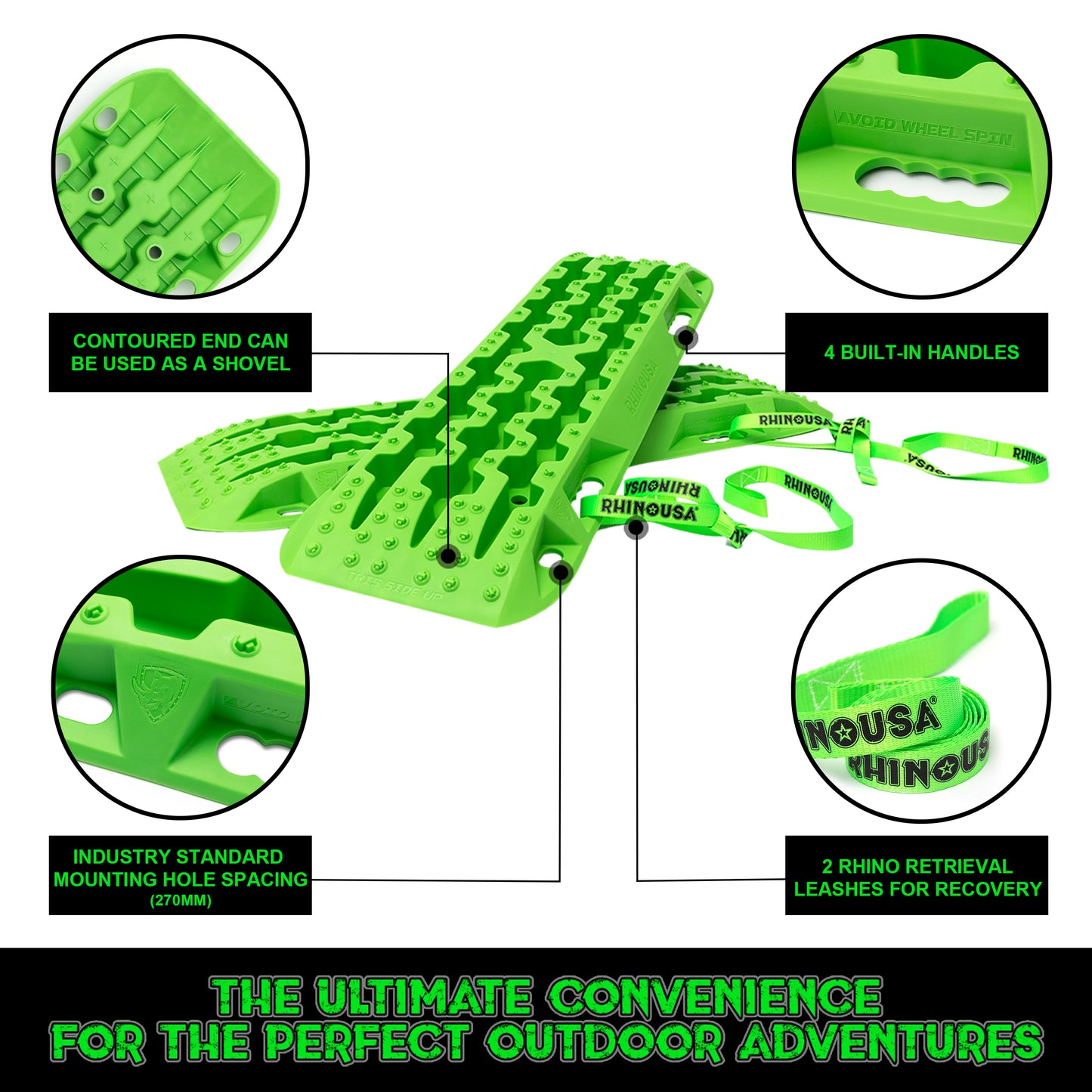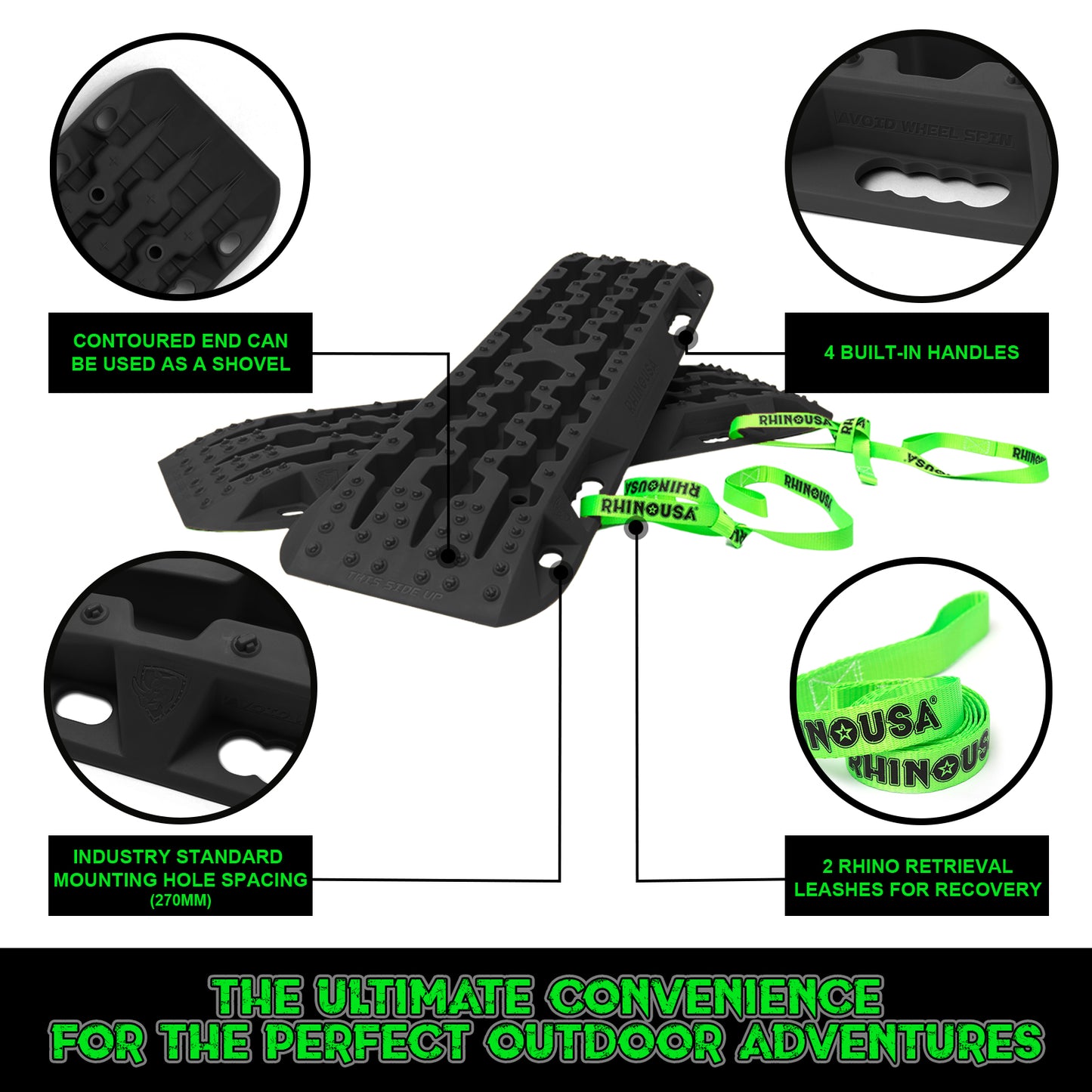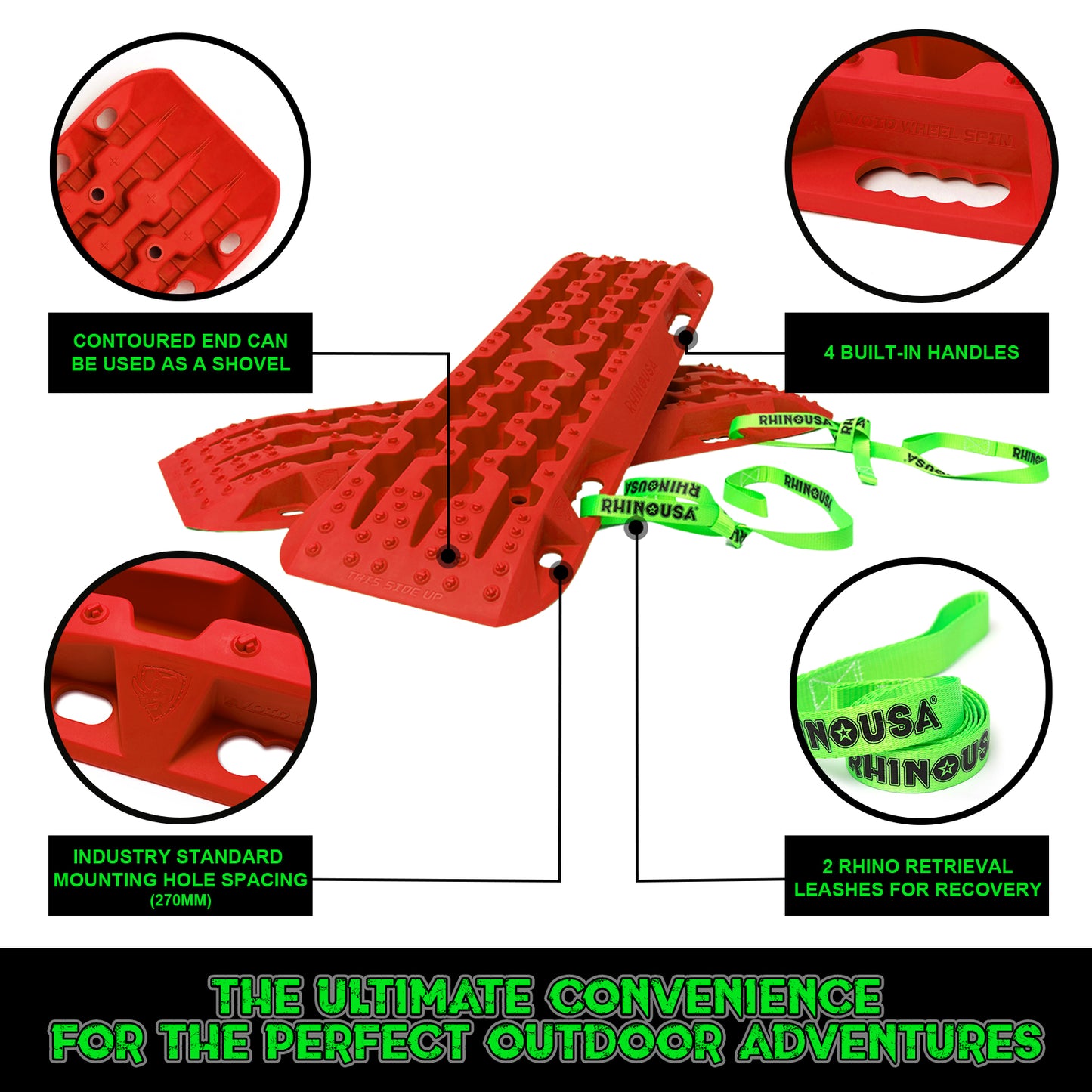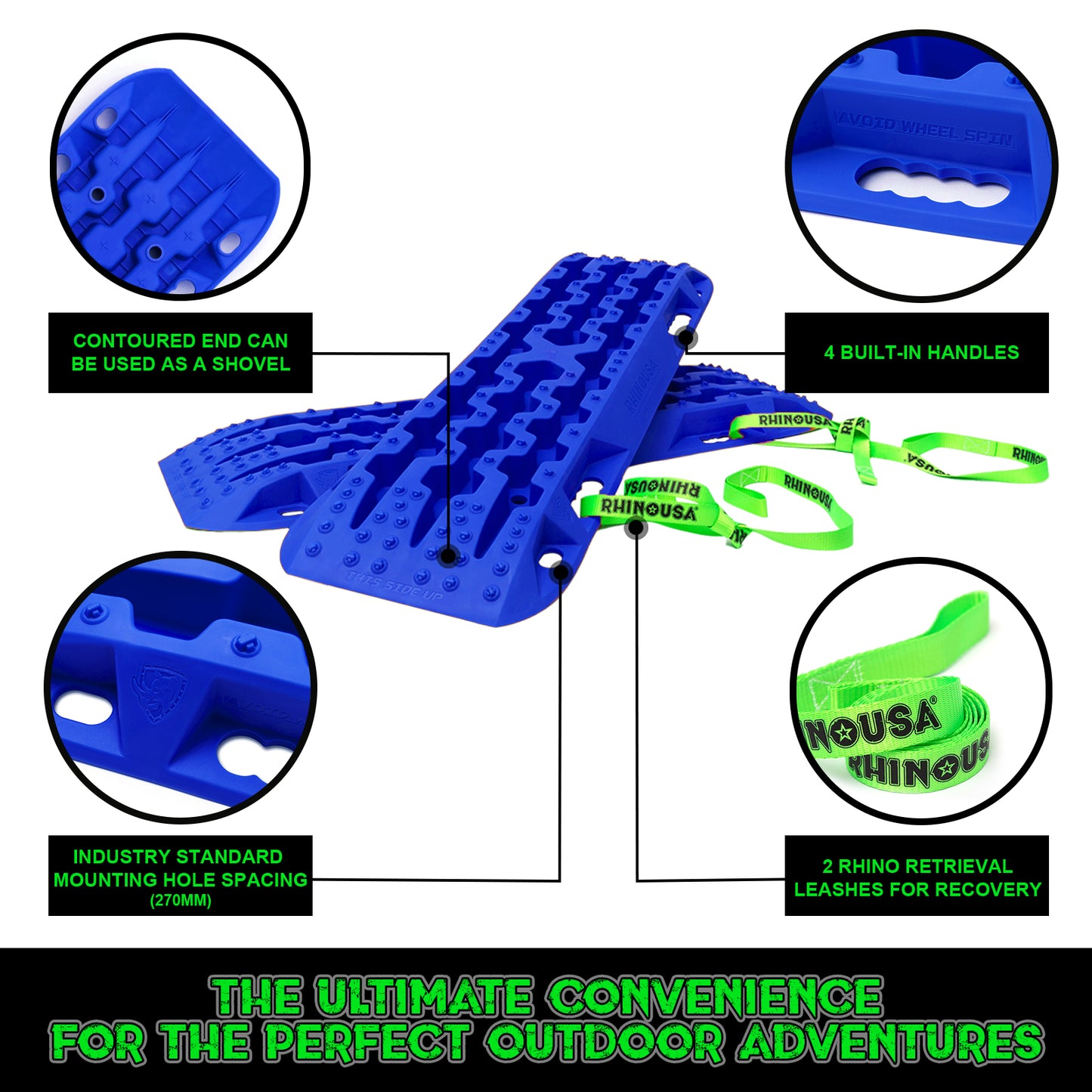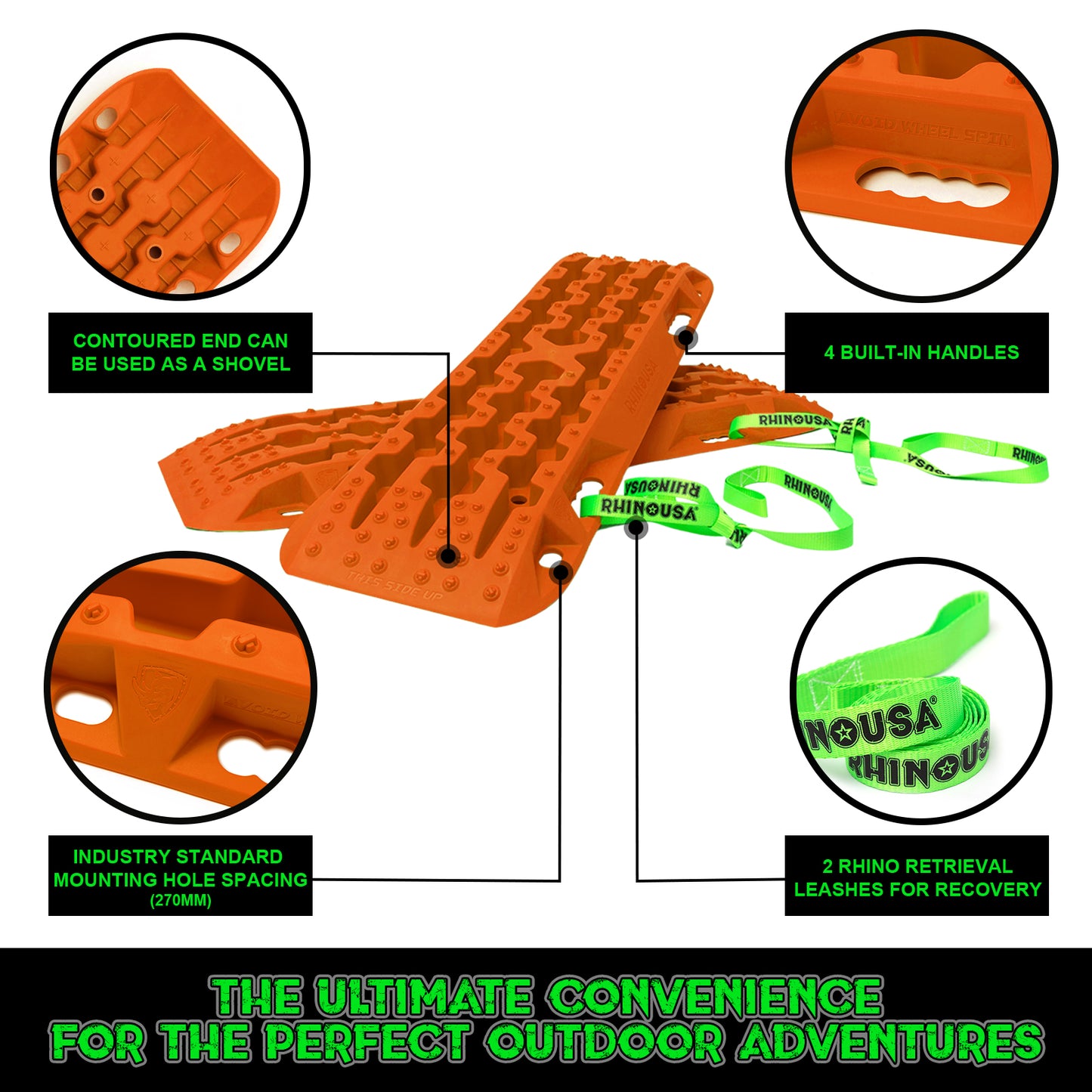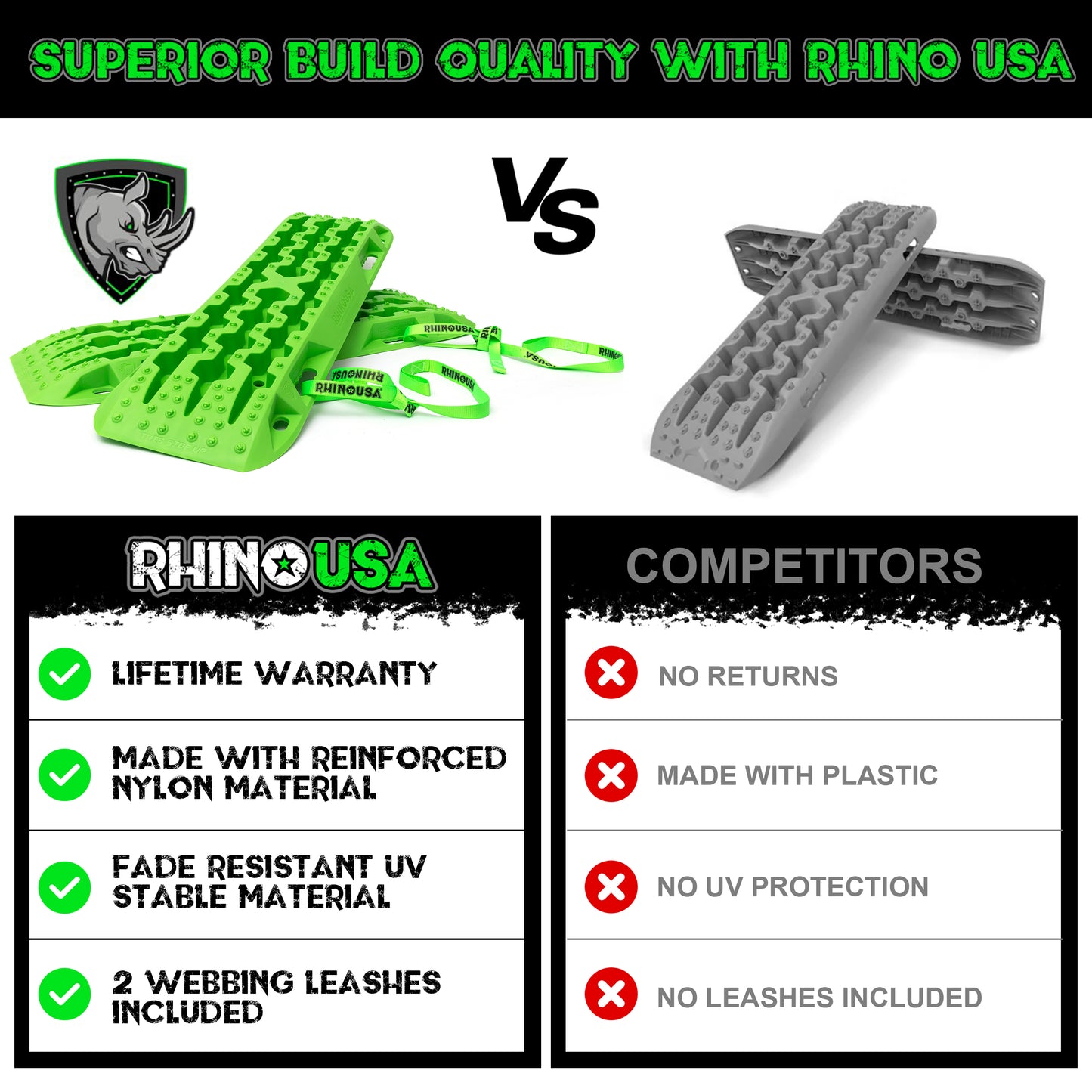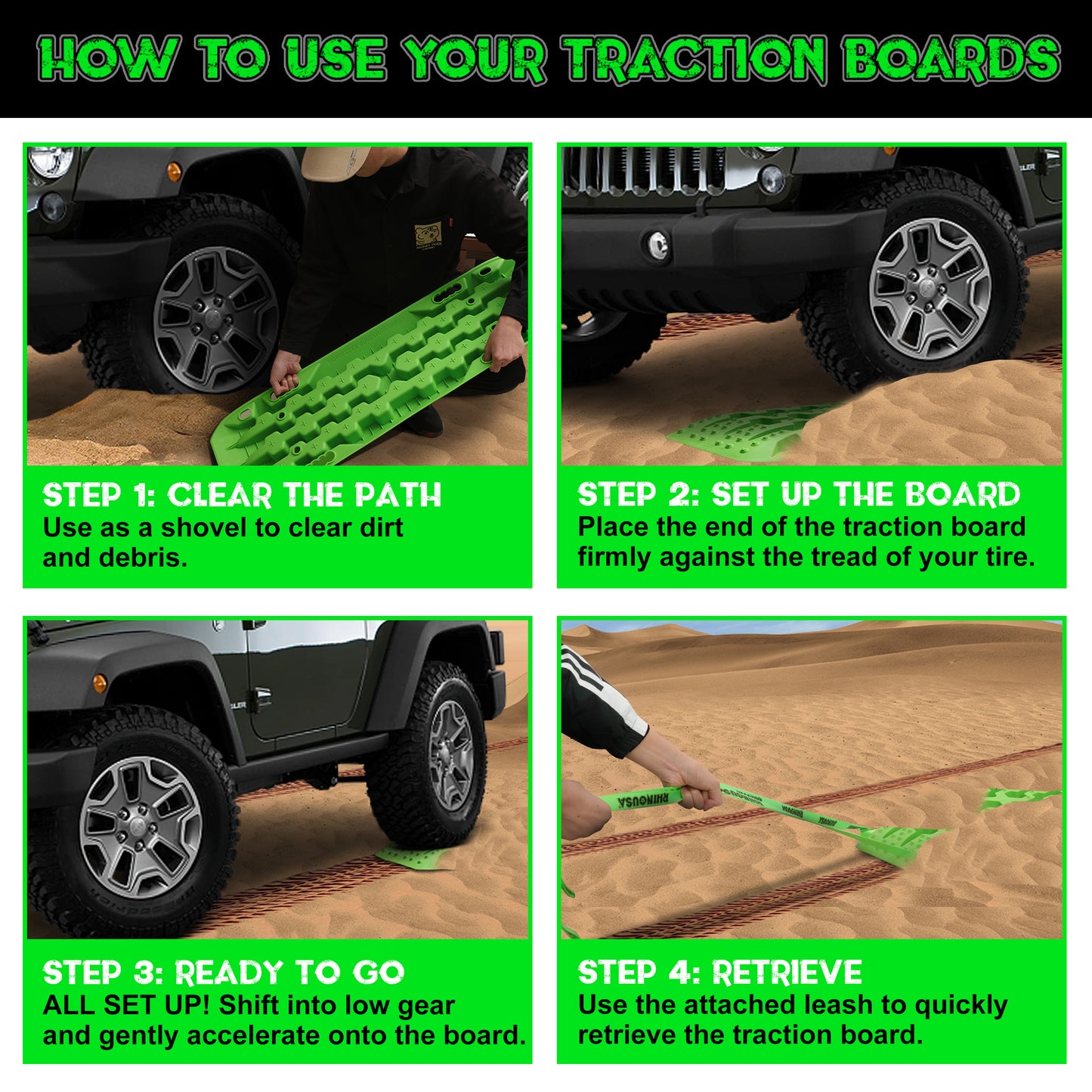 Self-Recovery in a Flash
If you're on this page, you're probably familiar with tow straps and kinetic ropes. But, traction boards are relatively new in the world of off-roading. They solve two unique problems:

1. They're overall a lot less hassle to set up when compared to traditional recovery methods.

2. Traction boards are a type of "self-recovery", meaning, there's no dependency on another vehicle.

Traction boards are ideal for simple recoveries involving mud, snow, and especially sand. Of course, for complex recoveries (stuck in a large ditch, for example), a winch or kinetic rope may be required. However, traction boards are amazing in aiding with these types of recoveries as well. Adding traction boards makes the whole operation run smoother, requires less force, and greatly increases the likelihood of a successful recovery.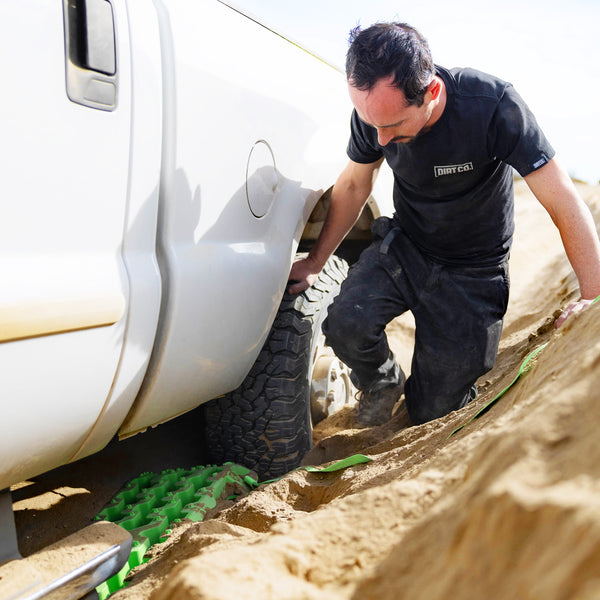 Uniquely Flexible, Extra-Durable Nylon Material
The Rhino USA Off-Road Recovery Traction Boards are made from a reinforced nylon material like some of the more expensive traction boards. This allows them to bend, making them extremely resistant to breaking/shattering. Even in freezing temperatures, they won't shatter. If we made an inferior product, could we afford to offer a lifetime warranty? That should speak for itself in terms of the quality of these traction boards.

The Rhino USA Off-Road Traction Boards are just right for both full size and UTV's. Weighing only about 12 pounds (6 lbs each) and at a perfect size of 42" and 13" wide, they pack all the recovery power you'll ever need without any unnecessary bulk.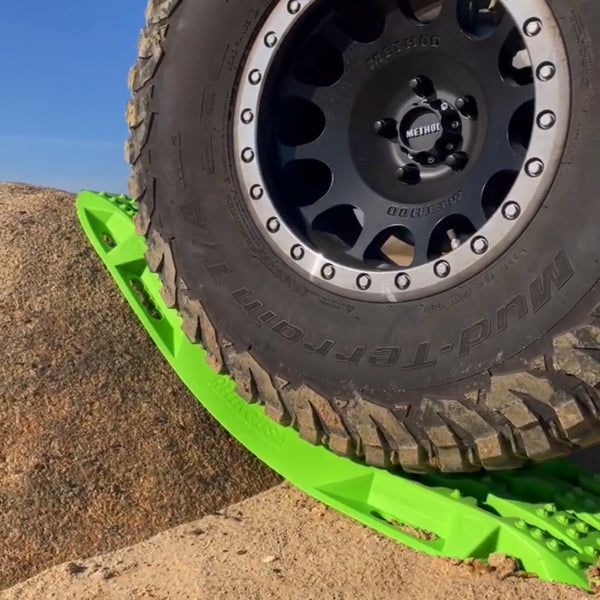 Intuitive Design Features
So, what makes the Rhino USA Off-Roading Traction Boards unique? They are a perfect size for use in full size vehicles to UTV's meaning you don't need to purchase multiple boards. They use a nylon reinforced material which provides plenty of flex while being super strong supporting loads up to 10,000LBS. They can use standard mounting solutions and include leashes, saving you money. They also include a custom heavy-duty carry case which many suppliers charge extra for. They have extra knobs added to critical areas of the board to improve initial traction. Combine all of these extras with the lifetime-warranty and you have an excellent product that will perform well, won't break the bank while providing peace of mind. Adventure more, Worry Less with Rhino USA Traction Boards!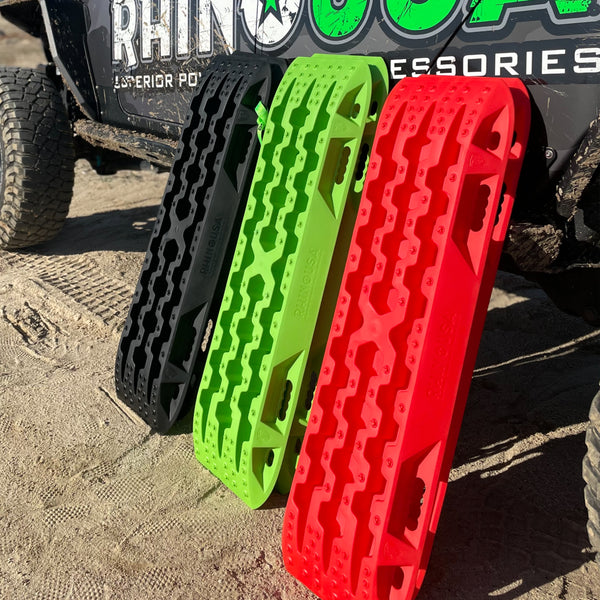 Lifetime Warranty from a Family-Owned Company
Rhino USA is a family-owned business founded by a father and two sons from Temecula, California. As fellow passionate off-roaders just like yourself, we understand the importance of quality and trust when it comes to your gear. That's why ALL Rhino USA products are lab-tested in the USA and come with a LIFETIME Warranty. Our mission is to create high-quality products that allow you to WORRY LESS and ADVENTURE MORE!
Traction Boards FAQ

They are 42 x 13 x 2.5 inches and weigh 6 lbs (each). We find this to be the perfect size. Any smaller and they would be insufficient for some recoveries. Any larger and they'd be overkill, adding unnecessary bulk.

They can handle 10,000 LBS of load with ease.

These are ideal for sand, snow, and mud. They can even be used as short bridges.