2" Shackle Hitch Receiver
Lifetime Warranty
Regular price
$49.97
Sale price
$46.90
Unit price
per
Sale
Sold out
✖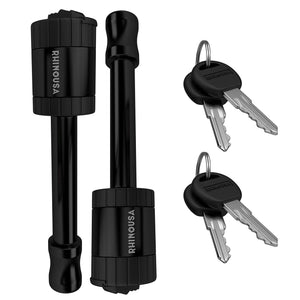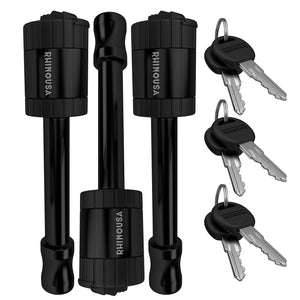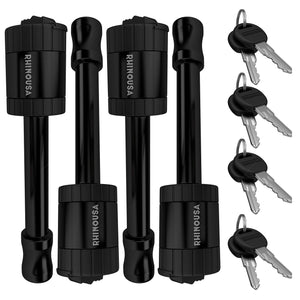 OR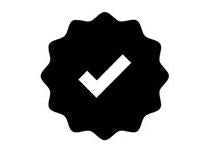 Lifetime Warranty
on All Rhino Products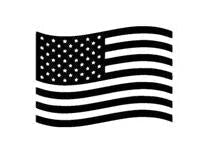 American Operated
Based in California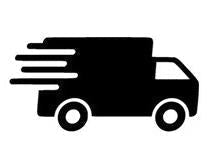 Fast Shipping
Ships within 48 hours
Introducing the Rhino USA 2" Shackle Hitch Receiver: the ultimate solution for all your towing and recovery needs. Our shackle hitch receiver combines exceptional strength, versatility, and ease of use to provide you with a reliable accessory that can handle the toughest vehicle recovery challenges. The Rhino USA 2" Shackle Hitch Receiver is built to last. Constructed with heavy-duty materials and precision engineering, it offers exceptional durability and can withstand the rigors of heavy loads and recovering stuck vehicles. With its impressive weight capacity, you can trust it to handle demanding towing tasks with ease. We designed the Rhino USA Shackle Hitch Receiver as a safer alternative to connecting your Tow Strap to a 2" Ball, which can be extremely dangerous.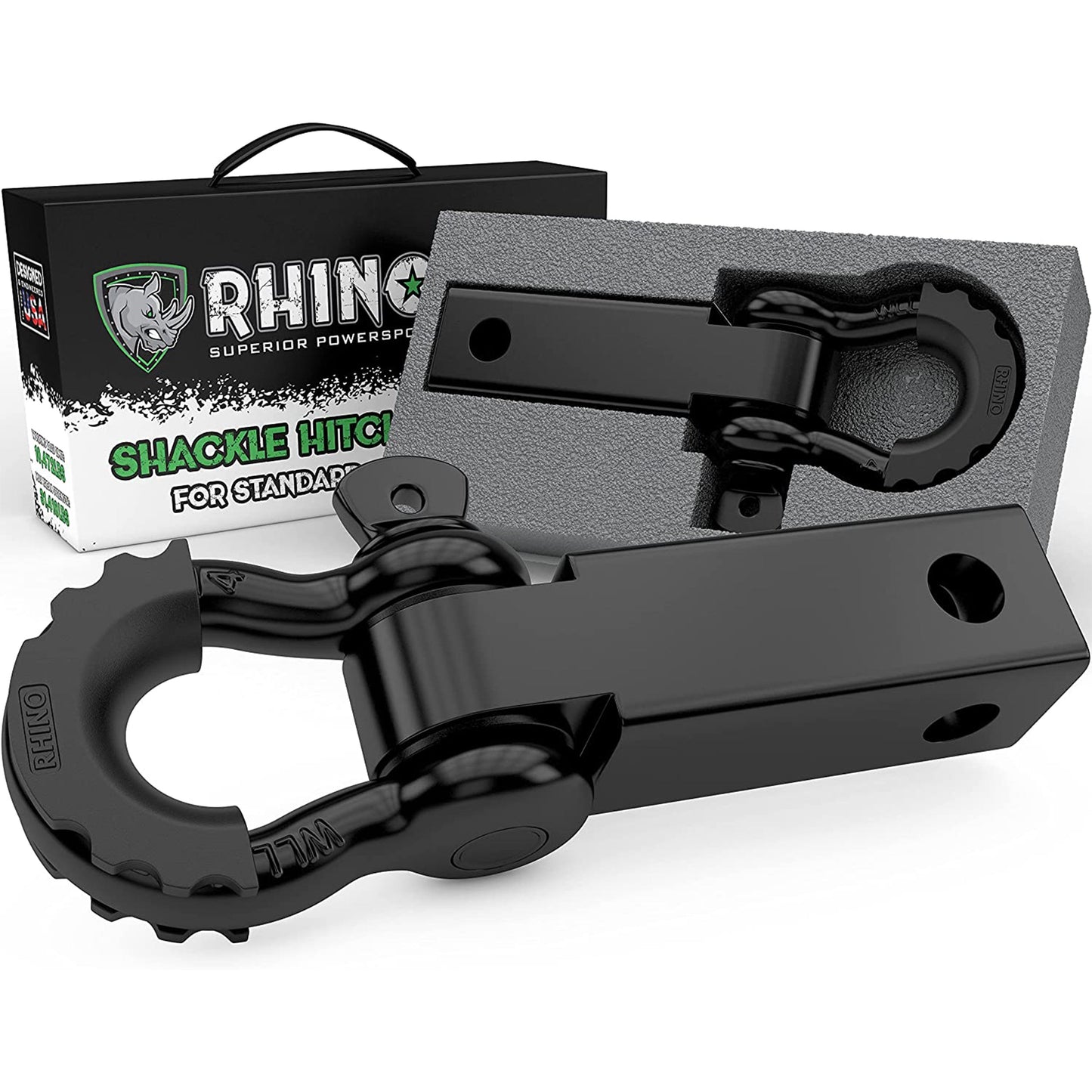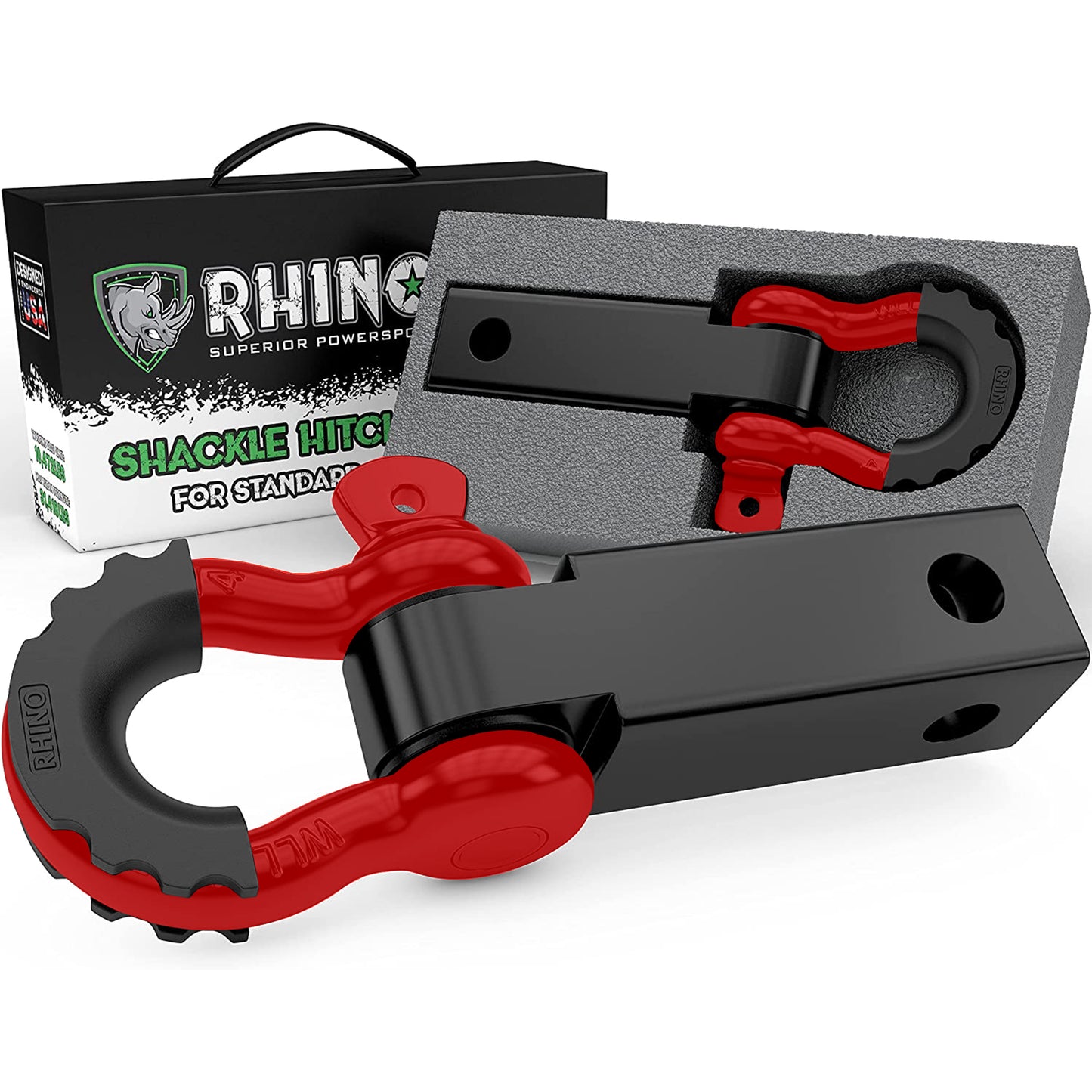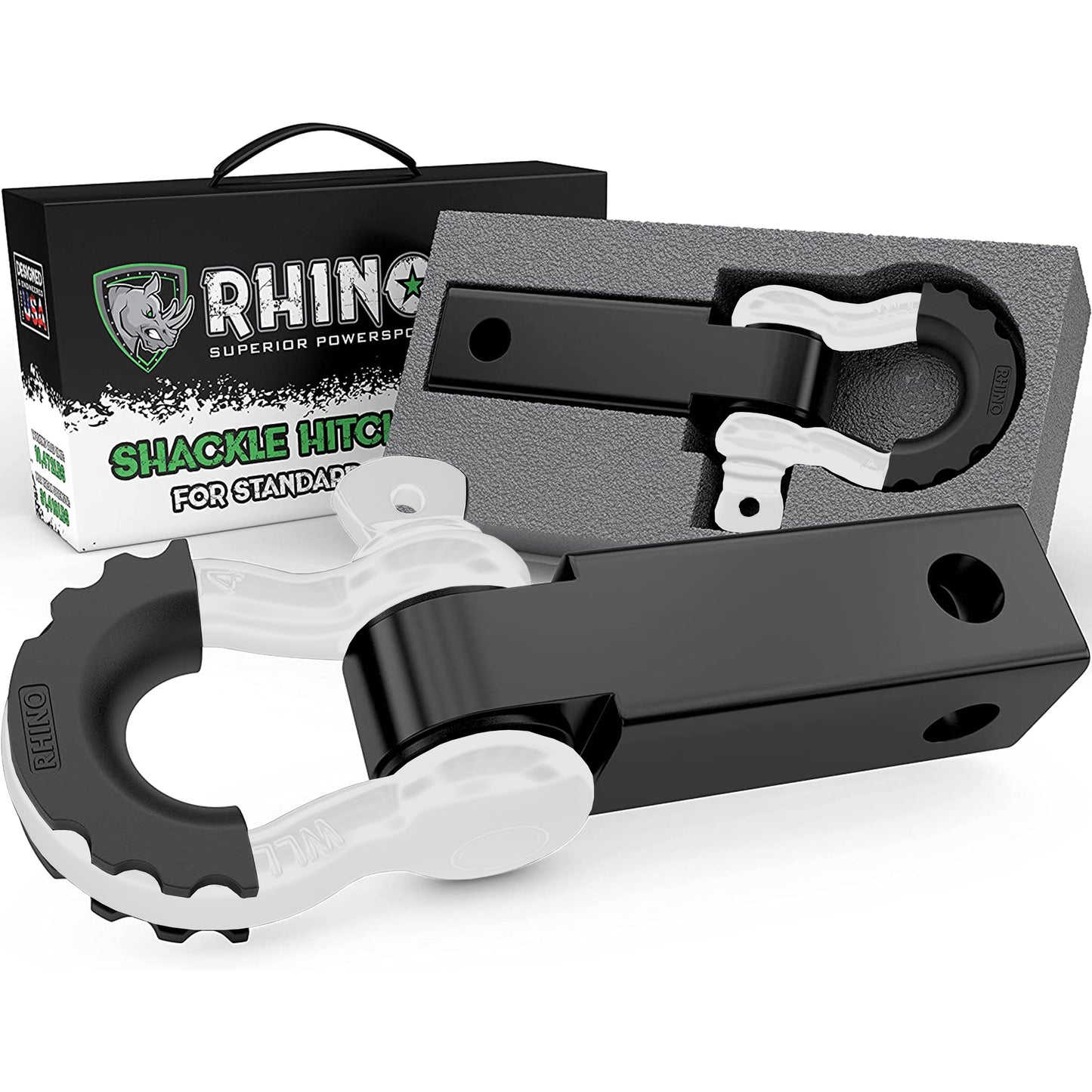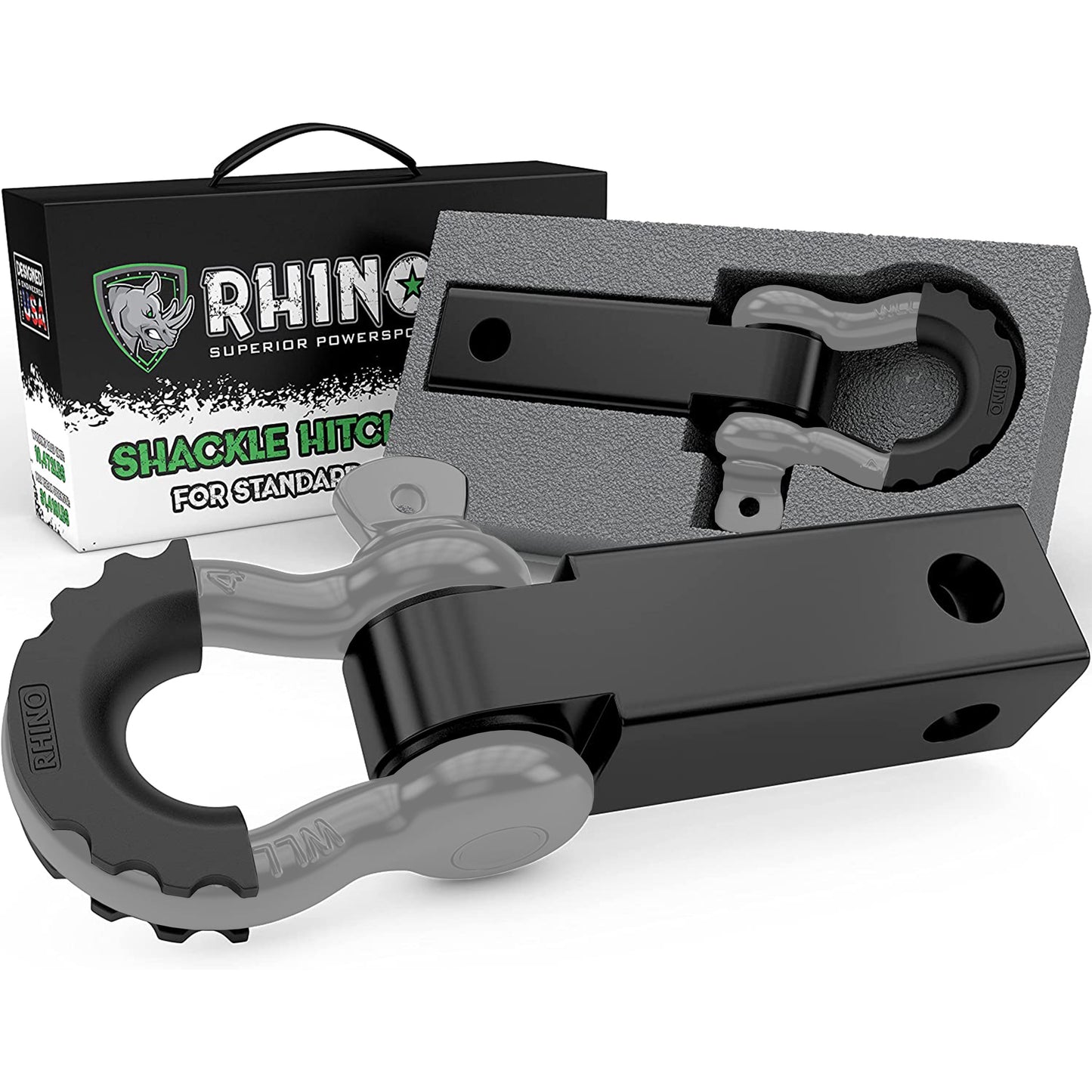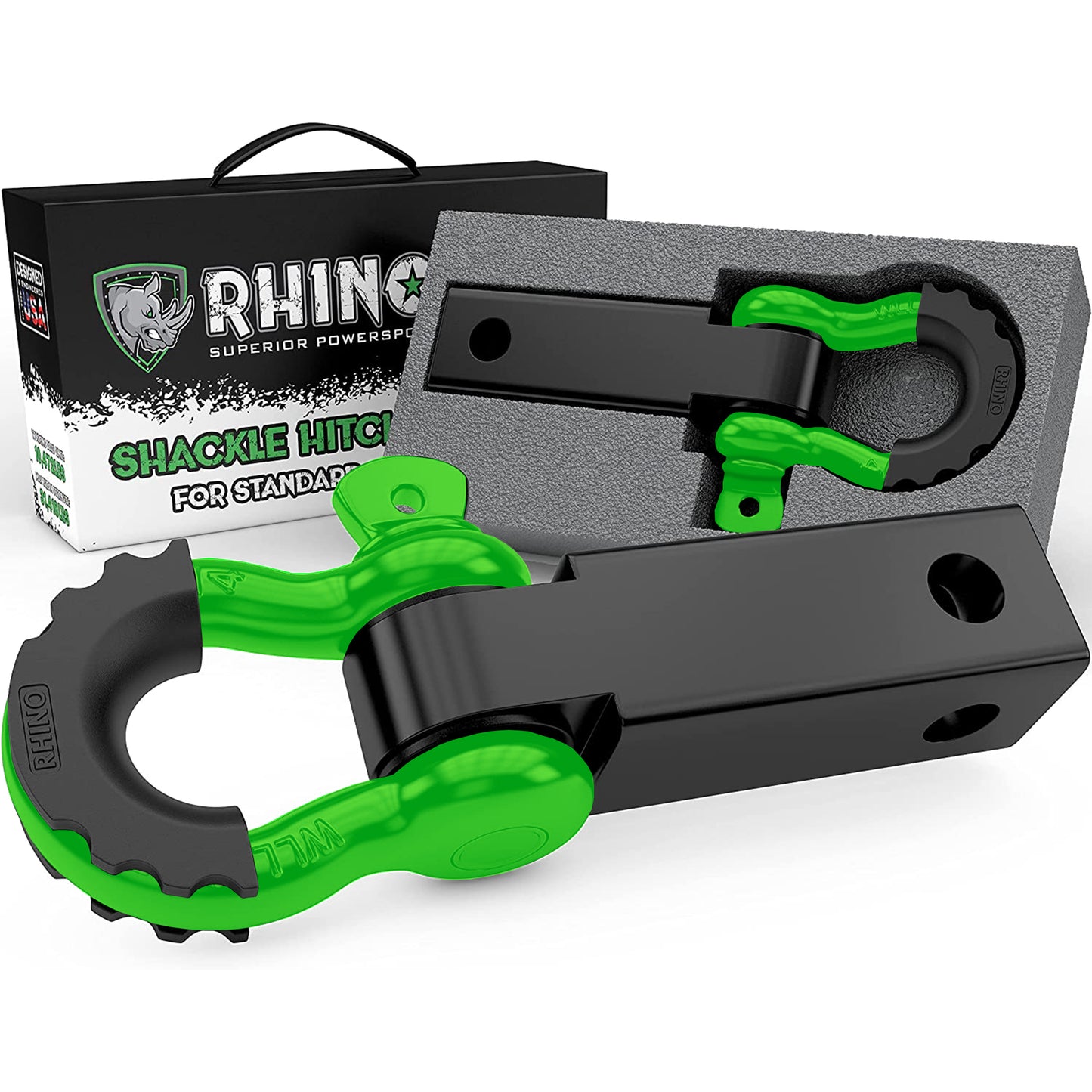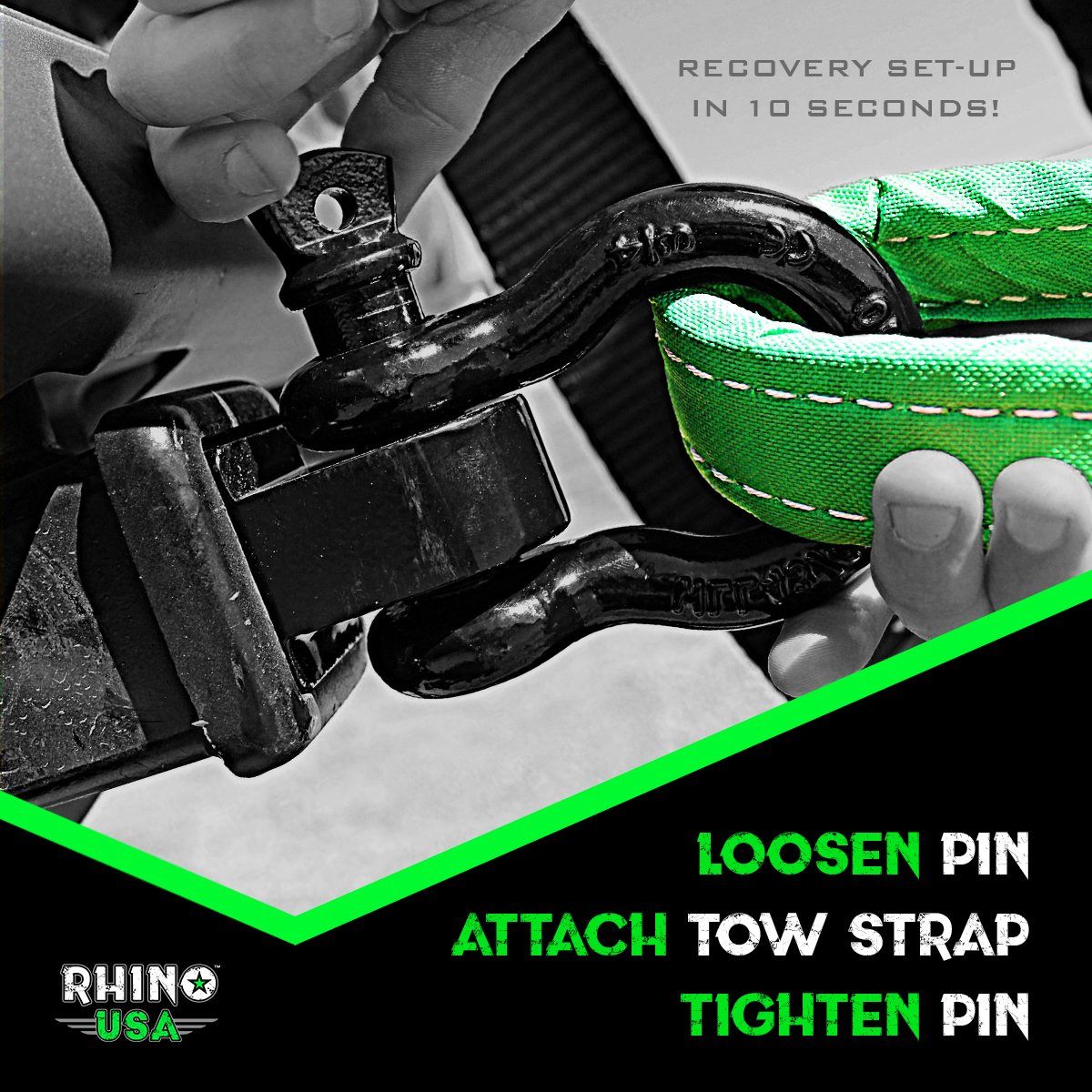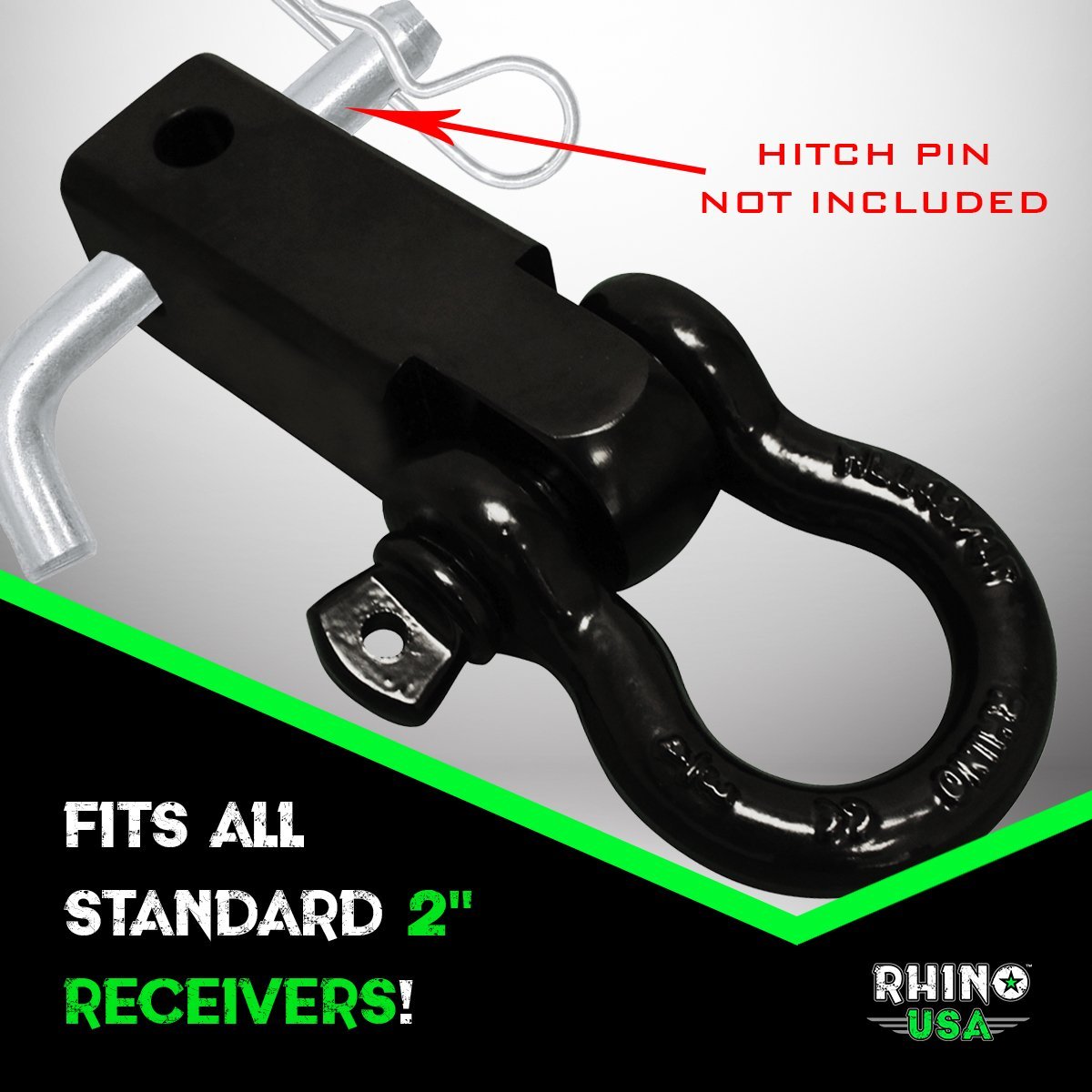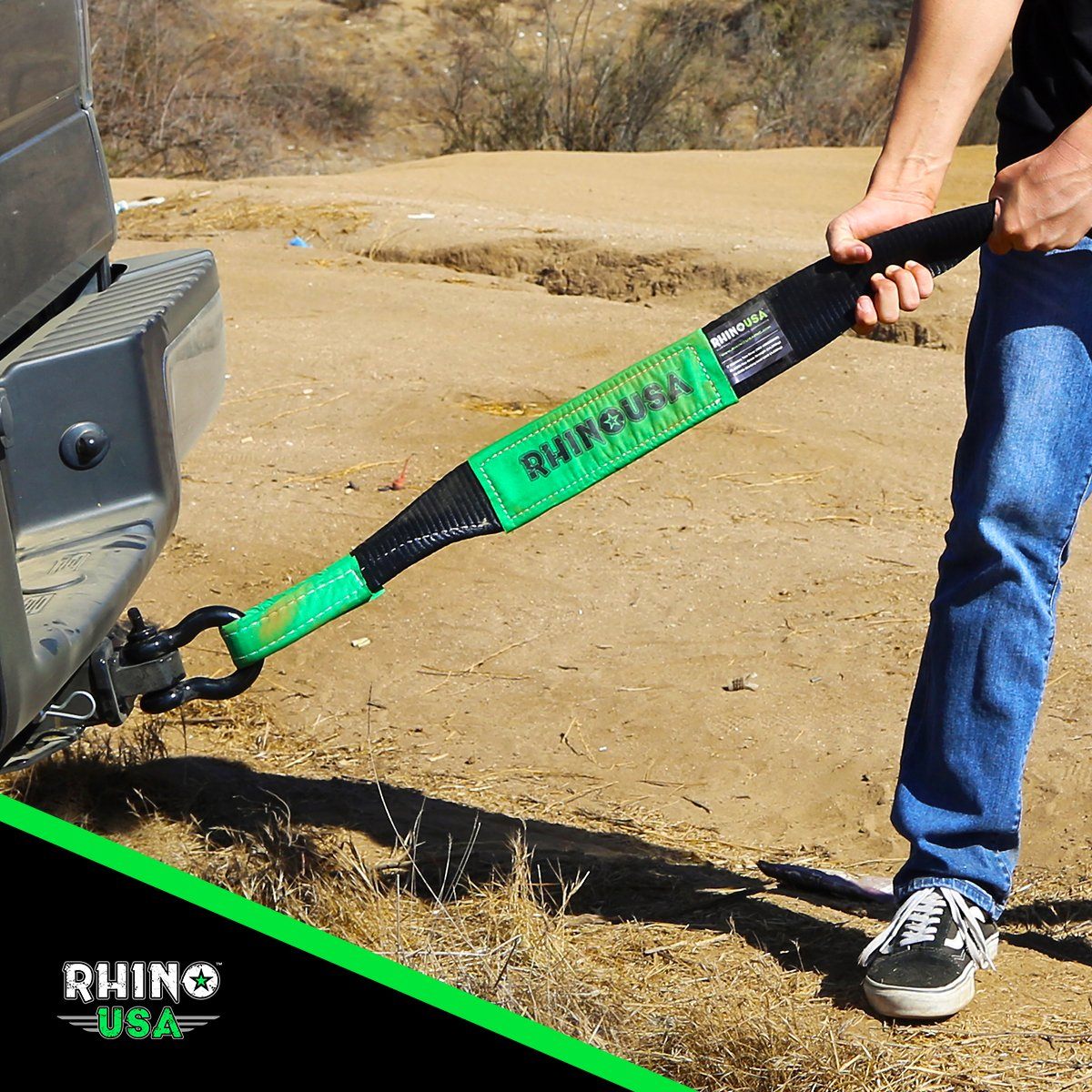 Heavy-Duty Construction
The Rhino USA shackle hitch receiver is built with robust and durable materials, ensuring exceptional strength and longevity. Its heavy-duty construction allows it to handle the toughest towing and recovery tasks, providing you with a reliable and dependable towing accessory.

Made with powder coated chromoly steel and our super strong 3/ 4" d-ring shackle, our shackles hitch receiver has a max break strength of 41,850lbs, making it one of the most heavy duty shackle hitch receivers on the market!
Versatile Compatibility
The shackle hitch receiver is designed to fit standard 2" receivers, making it compatible with a wide range of vehicles and trailers. Whether you have a truck, SUV, or off-road vehicle, this hitch receiver can be easily installed and provide a secure attachment point for various towing or recovery operations.
Enhanced Safety and Security
Safety is paramount when it comes to towing and recovery. The Rhino USA shackle hitch receiver is engineered to meet and exceed industry standards, providing you with peace of mind during your recovery endeavors. The shackle attachment point offers a secure connection, ensuring that strap is properly fastened and that a tow strap and d-ring shackle won't become a flying projectile.

Using a standard 2" hitch ball for vehicle recoveries is extremely dangerous, which is why we designed the shackle hitch receiver, to be the safest connection point between two vehicles with a tow strap.
Easy Installation and Use
The shackle hitch receiver features a user-friendly design that allows for quick and effortless installation. With its simple and straightforward setup, you can easily attach and detach the shackle, providing convenience and flexibility for various towing or recovery scenarios. This makes it a hassle-free and time-saving option for your vehicle recoveries.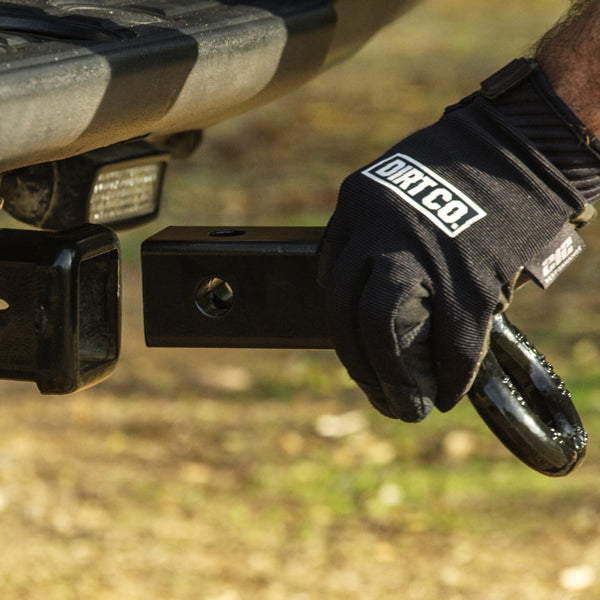 Lifetime Warranty from a Family-Owned Company
Rhino USA is a family-owned business founded by a father and two sons from Temecula, California. As fellow passionate off-roaders just like yourself, we understand the importance of quality and trust when it comes to your gear. That's why ALL Rhino USA products are lab-tested in the USA and come with a LIFETIME Warranty. Our mission is to create high-quality products that allow you to WORRY LESS and ADVENTURE MORE!
Shackle Hitch Receiver FAQ

A hitch pin is currently not included with our shackle hitch receivers.

You can leave it on all the time. Two things to remember, first make sure the shackle pin is screwed on tight so it doesn't come loose and fall off. Secondly, we do recommend using a locking hitch pin to avoid theft.

The Rhino USA shackle hitch receiver is designed to fit standard 2" receivers, which are commonly found on most trucks and SUVs. However, it is important to ensure that your specific vehicle has a 2" receiver before purchasing to ensure proper fit and compatibility.

Yes, the Rhino USA shackle hitch receiver is compatible with a standard Rhino USA locking hitch pin (sold separately). By using a hitch lock, you can add an extra layer of security to prevent theft or unauthorized removal of the hitch receiver, providing you with peace of mind.

Yes, our shackle hitch receivers now include an isolator for the d-ring, which helps with rattling and prevents it from rubbing on your bumper.