As promised, here is your 15% off discount code: GIVEAWAY15
Discount expires 11/15/23. Learn more about the products included in this giveaway below:
7/8" x 30' Kinetic Rope Kit
The Rhino USA Kinetic Energy Rope is the ultimate recovery tool, superior to tow straps in every way. For starters, our kinetic energy rope stretches up to 30%, while tow-straps only stretch about 8%. This extra stretch allows for a much smoother "yank" on both the rescue and recovery vehicle. The kit also includes (2) 1/2" synthetic soft shackles. Our 7/8" kinetic rope has a maximum break strength of 30,580lbs, while our 1/2" soft shackles has a break strength of 46,250lbs.
Tow Strap/Hitch Receiver Combo
The perfect companions for your next adventure (or misadventure). We engineered the Ultimate Recovery Tow Strap and Shackle Hitch Receiver with the highest quality standards. With one of the highest break strengths in the industry, you won't find anything else on the market that can compare. 3" tow strap break strength: 31,518lbs. Shackle hitch break strength: 31,418lbs.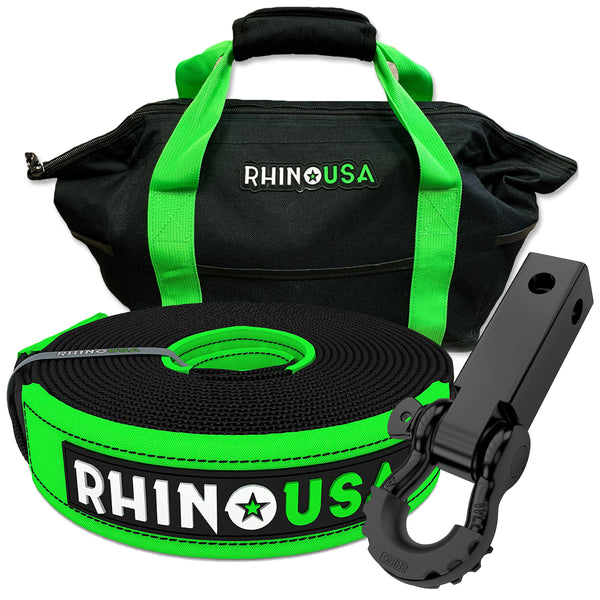 Folding Survival Shovel
This compact and versatile shovel is designed to tackle any outdoor challenge with ease. Whether you're camping, hiking, or preparing for emergencies, our shovel is your trusted companion. With it's rugged construction and military-grade materials, the Rhino USA Folding Shovel is built to last. It features a durable carbon steel blade that can effortlessly dig through tough terrain, whether it's dirt, snow, or even ice. What sets our emergency shovel apart is its collapsible design, making it incredibly portable and convenient to carry.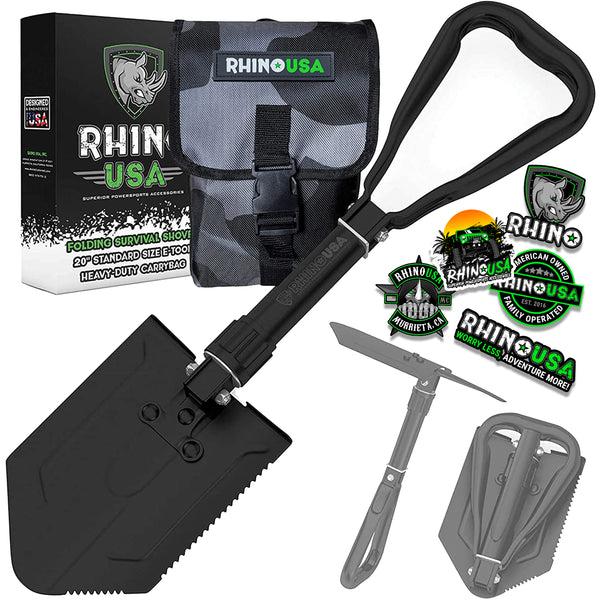 Traction Board Set
The Rhino USA Off-Road Recovery Traction Boards are made from a reinforced nylon material, which allows them to bend, making them extremely resistant to breaking/shattering. The Rhino USA Off-Road Traction Boards are just right for both full size and UTV's. Weighing only about 12 pounds (6 lbs each) and at a perfect size of 42" and 13" wide, they pack all the recovery power you'll ever need without any unnecessary bulk.