2" x 43" Retractable Transom Tie-Down Straps (2-Pack)
Lifetime Warranty
Regular price
Sale price
$99.90
Unit price
per
Sale
Sold out
✖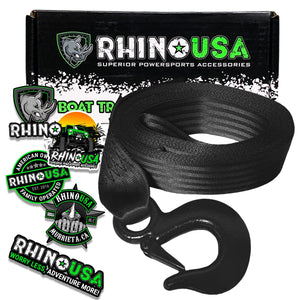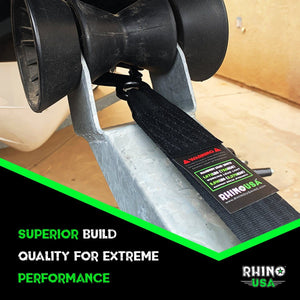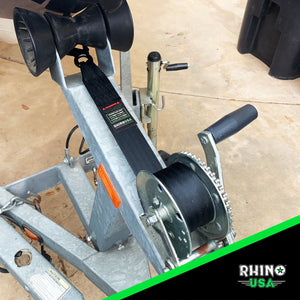 OR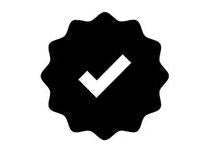 Lifetime Warranty
on All Rhino Products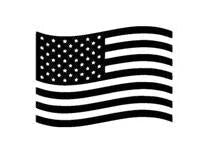 American Operated
Based in California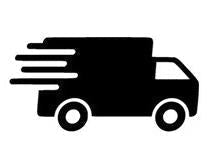 Fast Shipping
Ships within 48 hours
Introducing Rhino USA's Retractable Transom Tie Down Straps – the ultimate solution for securing your boat or watercraft with ease and convenience! Say goodbye to messy and tangled straps, and embrace the effortless retractable design that saves time and ensures a secure and stable transport every time. With heavy-duty construction and adjustable length, these marine tie-down straps provide unmatched reliability and versatility. Whether you're heading to the lake for a weekend getaway or hitting the open road for an epic adventure, trust Rhino USA's Retractable Transom Tie Down Straps to keep your prized possession safe and secure throughout the journey. Enjoy peace of mind and hassle-free boating with the ultimate retractable tie-down solution from Rhino USA!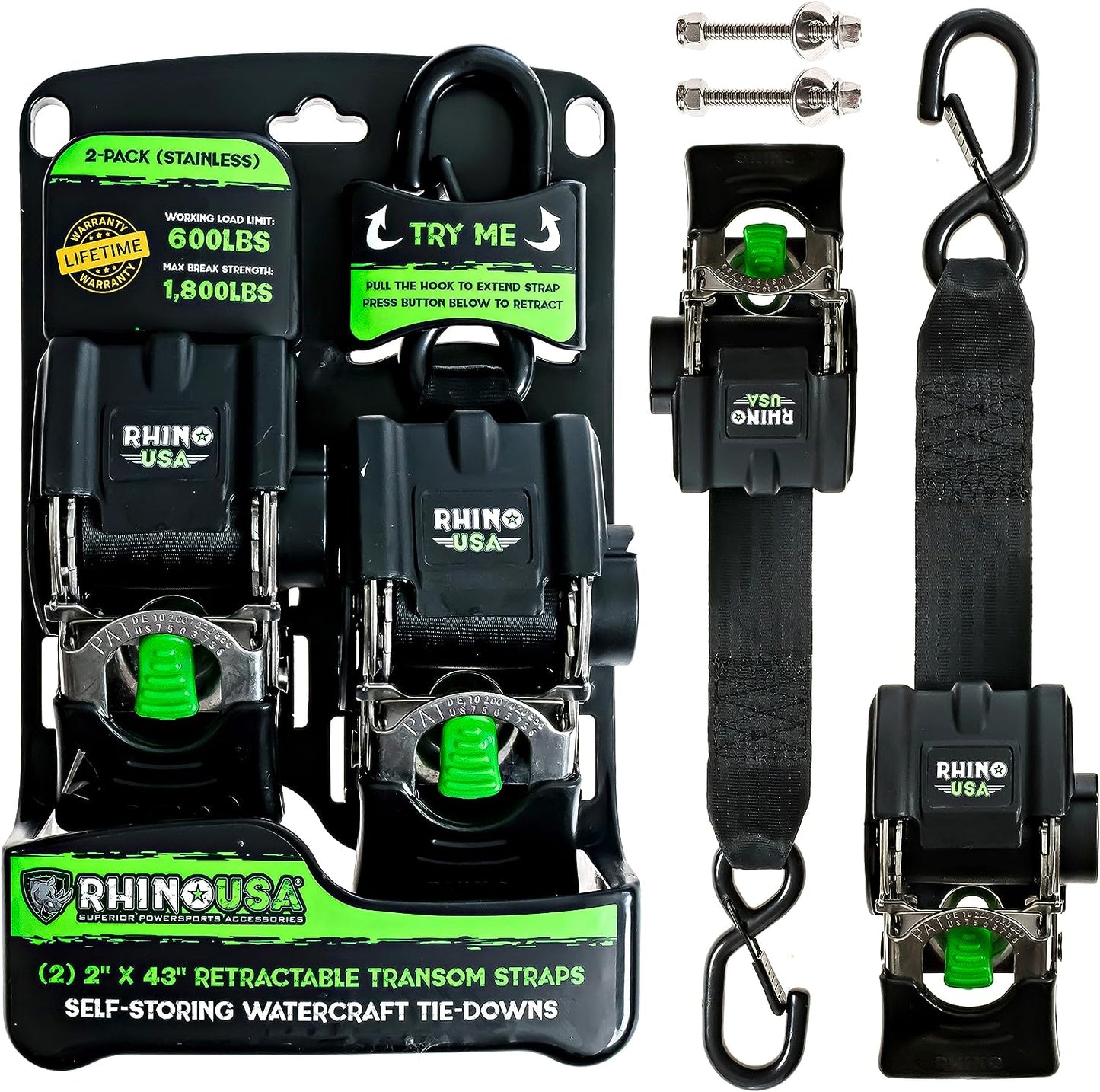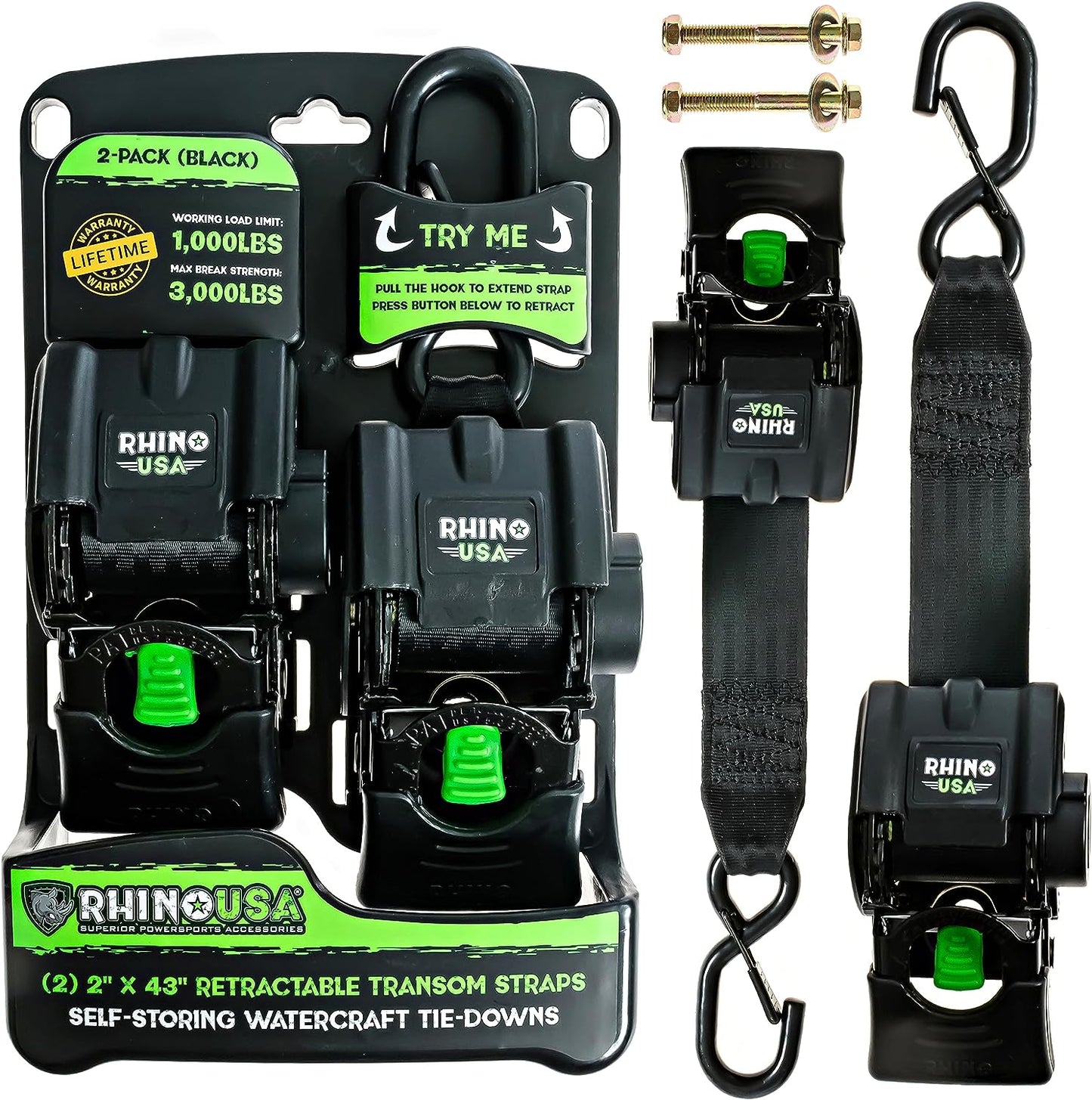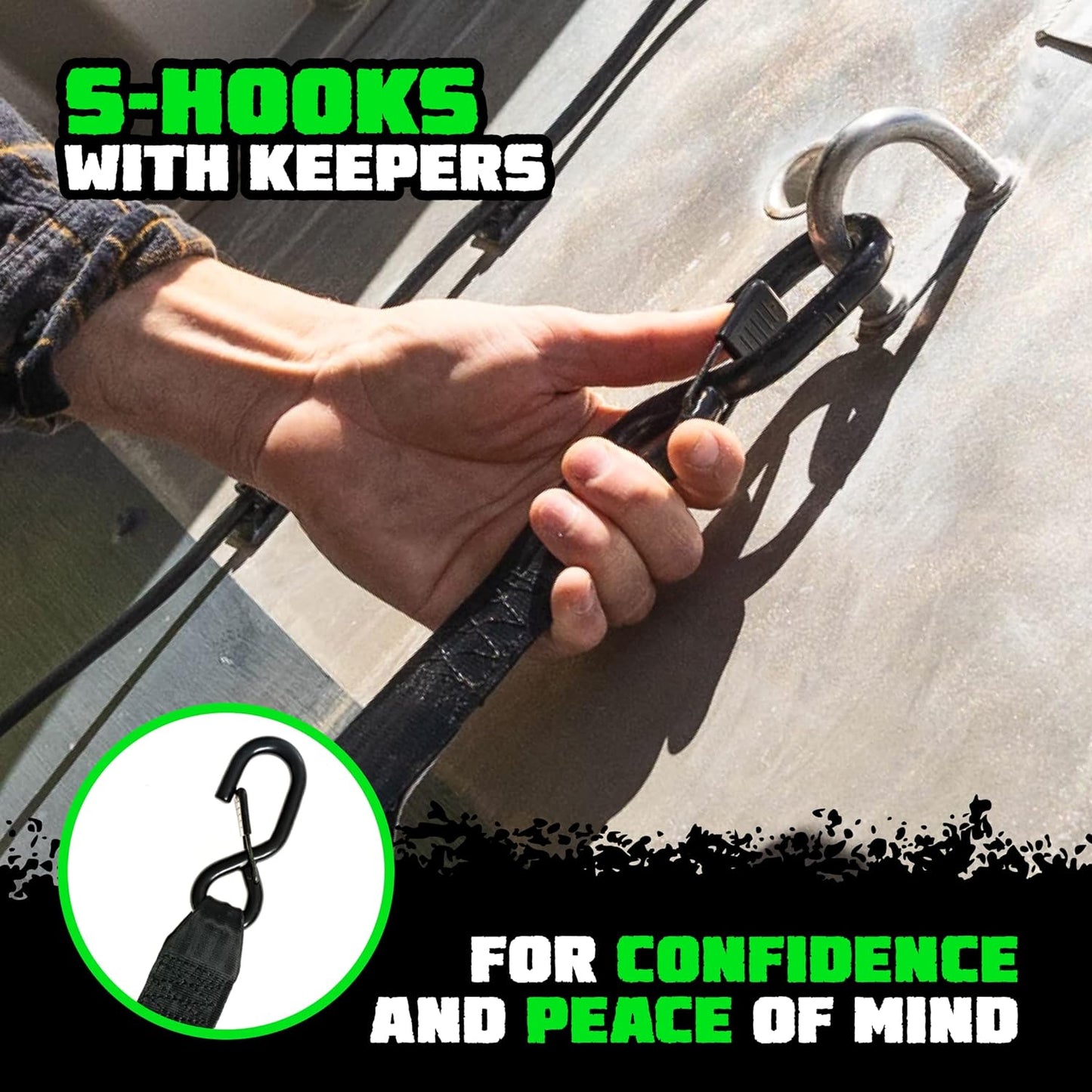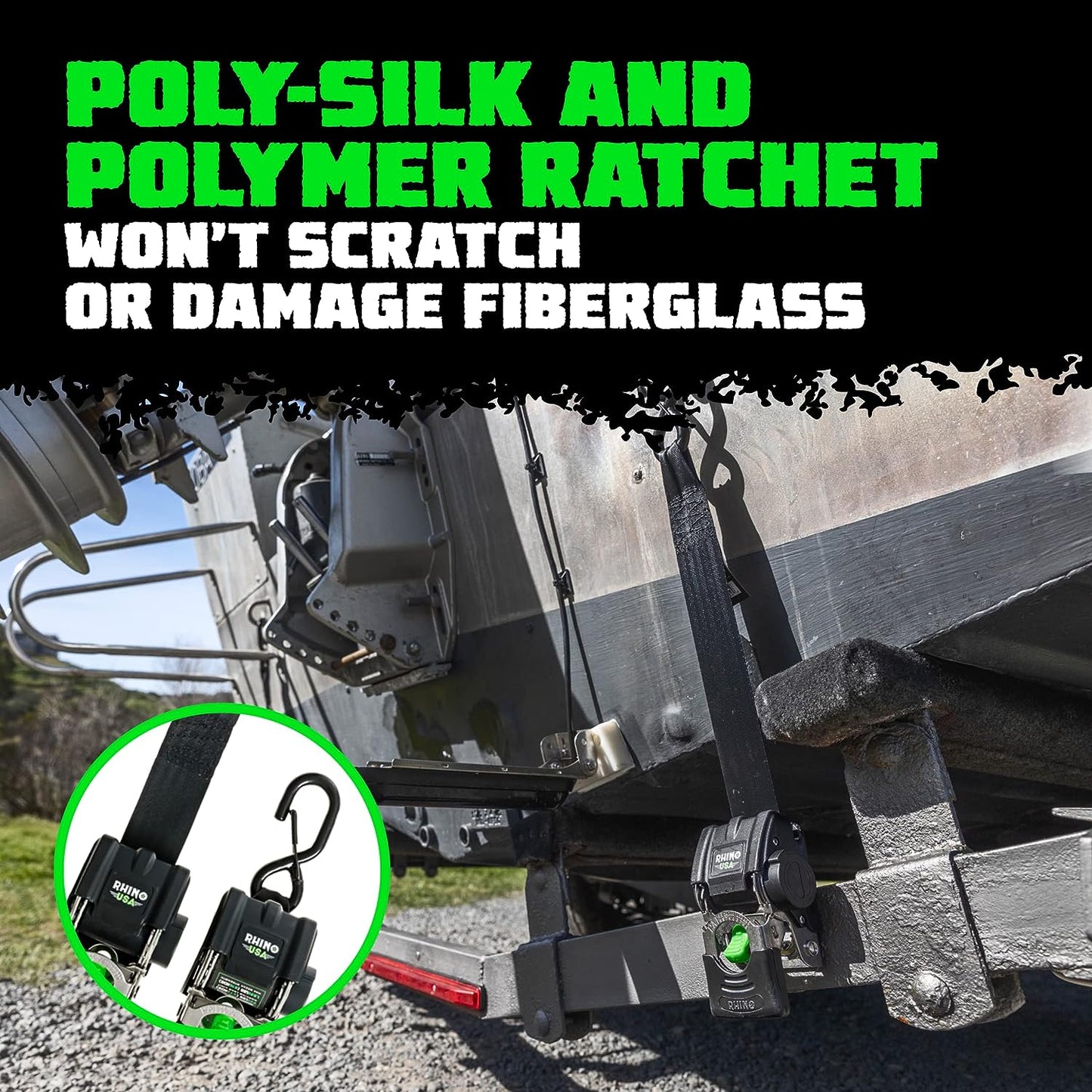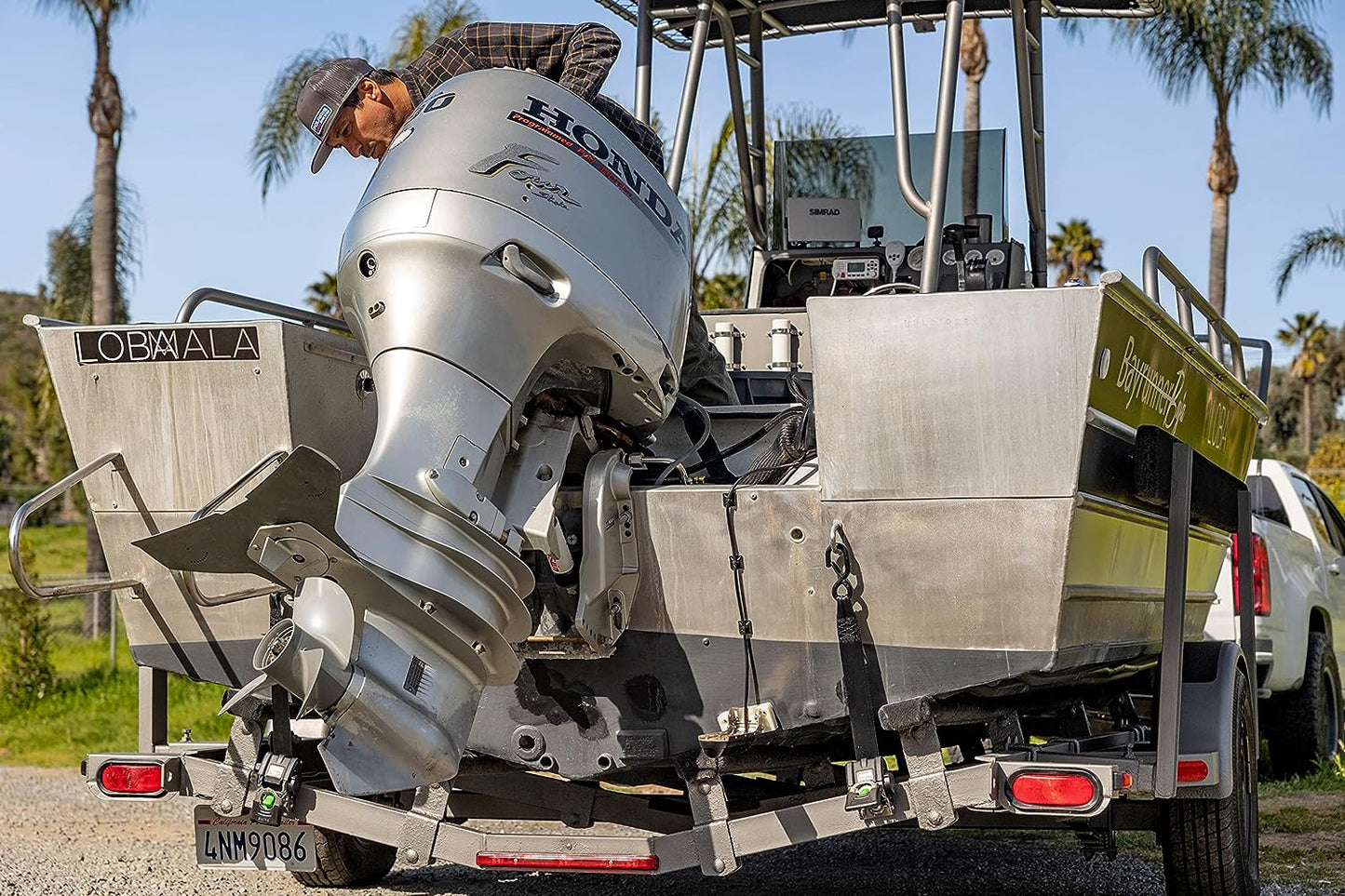 Retractable Design for Easy Handling
Rhino USA's retractable transom tie down straps feature a unique design that allows for easy handling and storage. With an instant auto-retract button, you can effortlessly retract the straps, eliminating the slack and the hassle of manual winding and ensuring a tangle-free experience. This innovative technology is the same that is used in our top-selling retractables ratchet straps Say goodbye to wrestling with tangled straps and spend more time enjoying your boating adventures.
Adjustable Length for Custom Fit
These tie-down straps come with an adjustable length feature, allowing you to achieve a custom fit for your specific watercraft or boat. Whether you have a small kayak or a large pontoon, Rhino USA's 2" x 43" retractable transom tie down straps offer the flexibility to secure your marine vessel snugly and securely. No more one-size-fits-all solutions – these straps cater to your individual needs.
Heavy-Duty Construction for Maximum Strength
Rhino USA takes safety seriously, and these transom tie down straps are no exception. Crafted with premium-grade materials, including exclusive poly/silk webbing, stainless steel ratchet mechanisms, and black powder coating, these straps provide maximum strength and reliability in various environments, even saltwater. Rest assured that your boat or watercraft will remain securely fastened during transportation, even on rough terrains.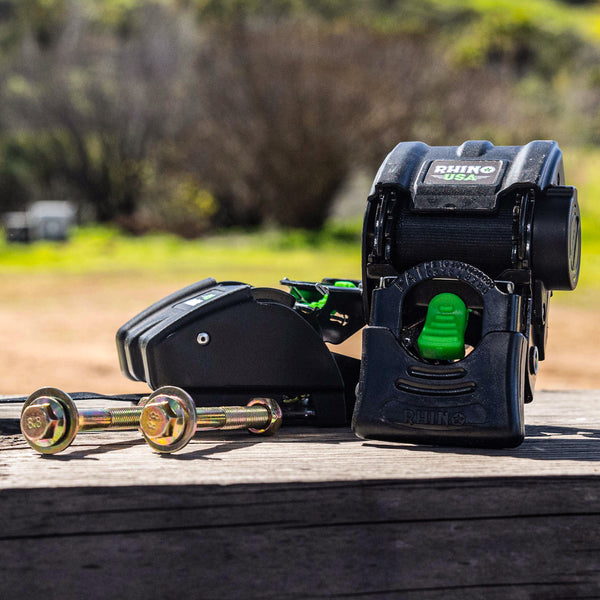 Versatile Mounting Options
The Rhino USA retractable transom tie down straps offer versatile mounting options to suit your specific trailer configuration. The straps can be easily attached to your trailer's transom or other anchor points, ensuring a stable and secure connection. Whether you have a bunk or roller trailer, these straps accommodate various setups, providing peace of mind for any towing scenario.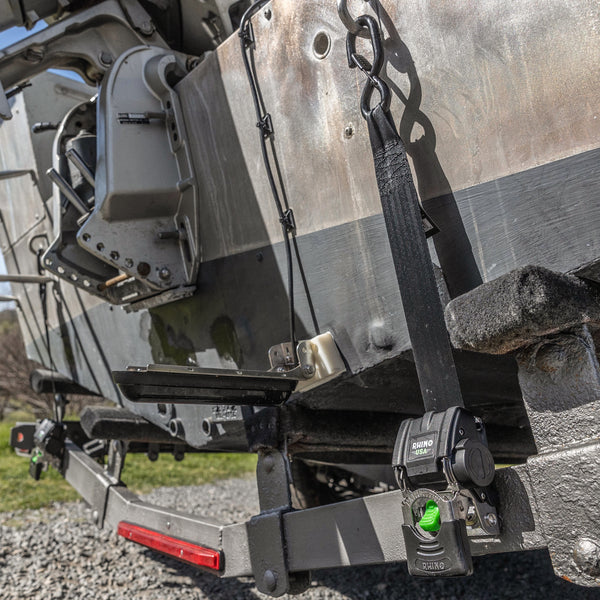 Lifetime Warranty from a Family-Owned Company
Rhino USA is a family-owned business founded by a father and two sons from Temecula, California. As fellow passionate off-roaders just like yourself, we understand the importance of quality and trust when it comes to your gear. That's why ALL Rhino USA products are lab-tested in the USA and come with a LIFETIME Warranty. Our mission is to create high-quality products that allow you to WORRY LESS and ADVENTURE MORE!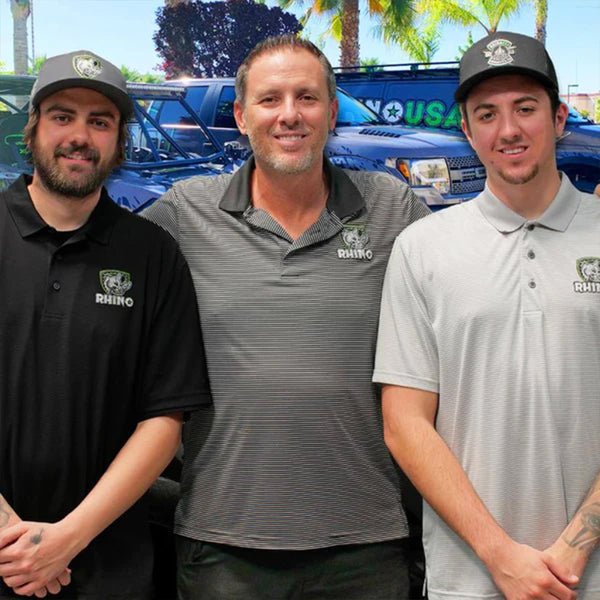 Retractable Transom Straps FAQ

Yes, Rhino USA's retractable transom tie down straps feature a user-friendly retractable design with a quick-release button for easy handling.

When fully retracted, the Rhino USA retractable transom straps are 9 inches long, and when at maximum length, the straps measure 9 feet. The width of the straps is 2 inches.

Absolutely! Rhino USA's retractable transom tie down straps are designed to secure a variety of watercraft, including larger boats.

Yes, these straps are built with heavy-duty materials, such as strong poly/silk webbing and sturdy stainless ratchet mechanisms, ensuring durability.

While these straps are specifically designed for securing boats and watercraft, they can also be used for securing other cargo on trailers.