UTV Wheel Chock Tie-Down Kit
Lifetime Warranty
Regular price
$69.97
Sale price
$59.90
Unit price
per
Sale
Sold out
✖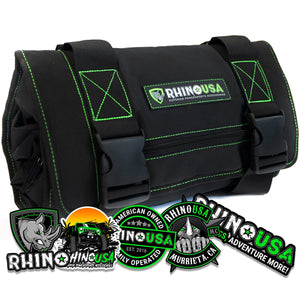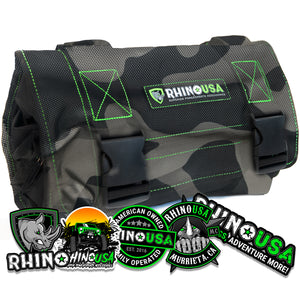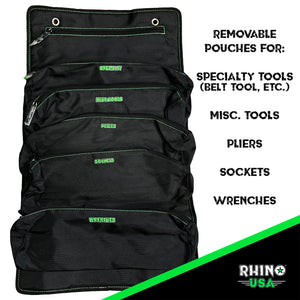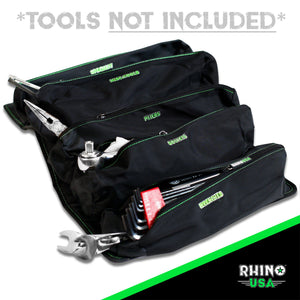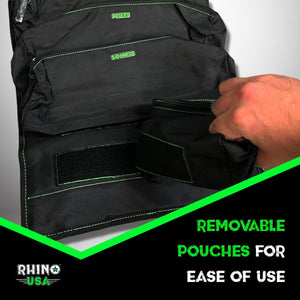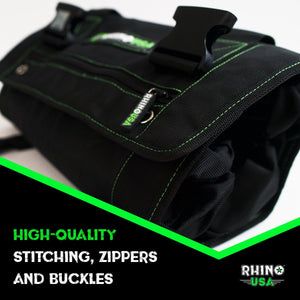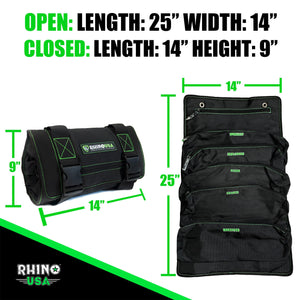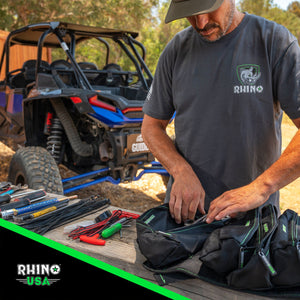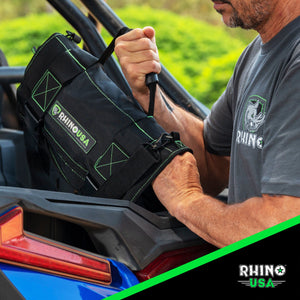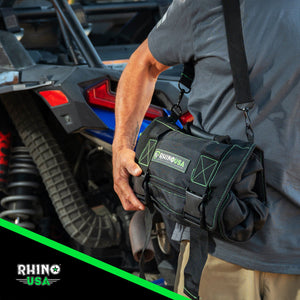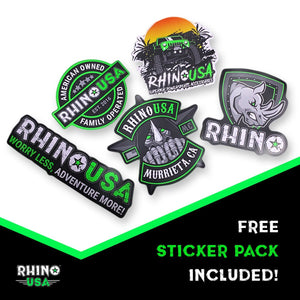 OR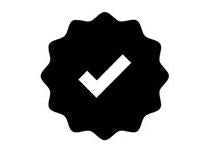 Lifetime Warranty
on All Rhino Products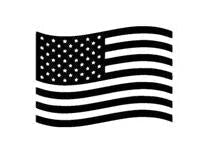 American Operated
Based in California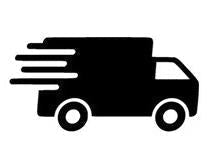 Fast Shipping
Ships within 48 hours
Quickly strap your ATV, side by side, or other wheeled equipment to your trailer with this super convenient wheel chock tie-down kit. E-track fittings allow you to secure and release your vehicle in just a few seconds (adjustable straps fit wheels 10" up to 35"). With double-weaved nylon stitching, 1,986lbs break strength, and backed by a lifetime warranty, these are the highest quality straps on the market.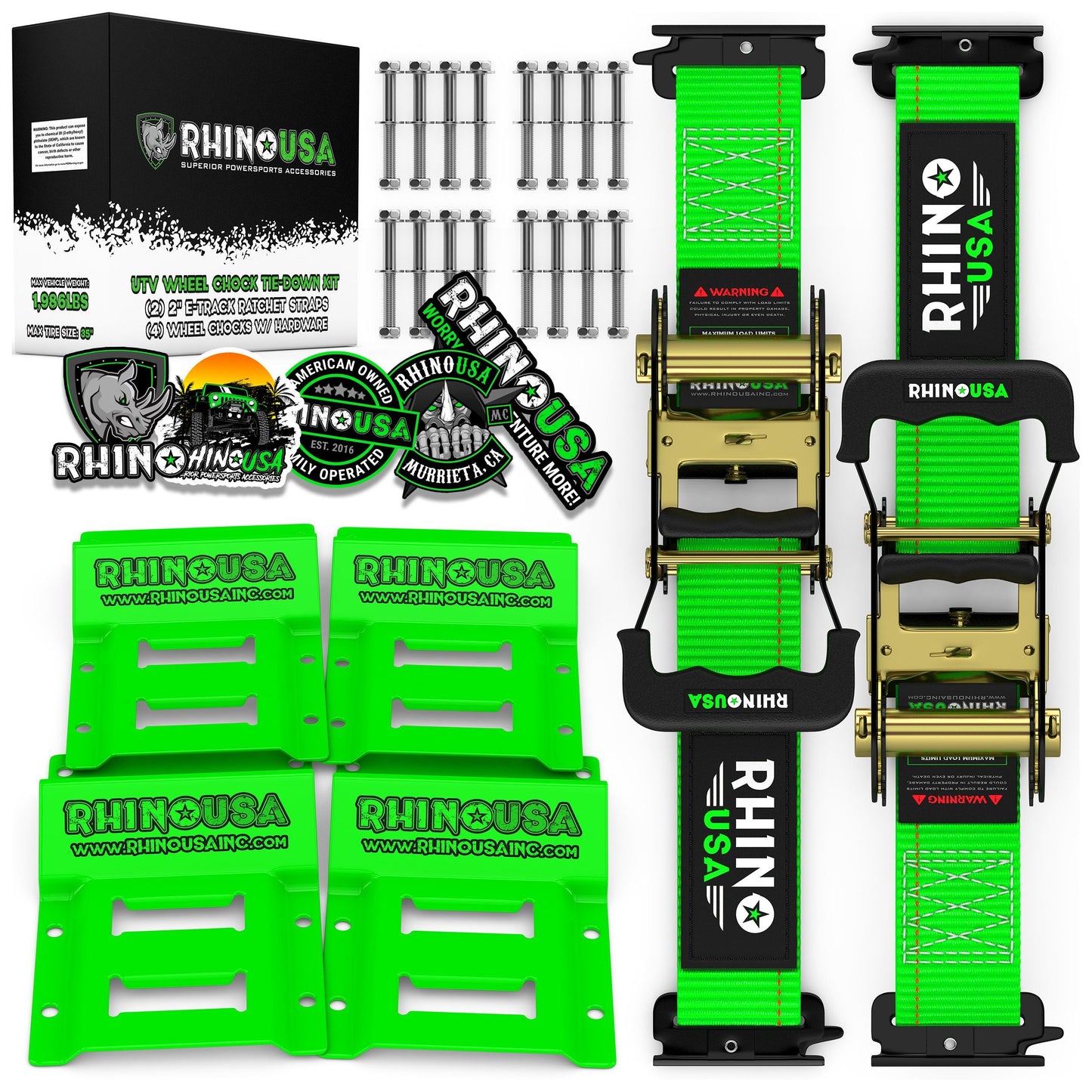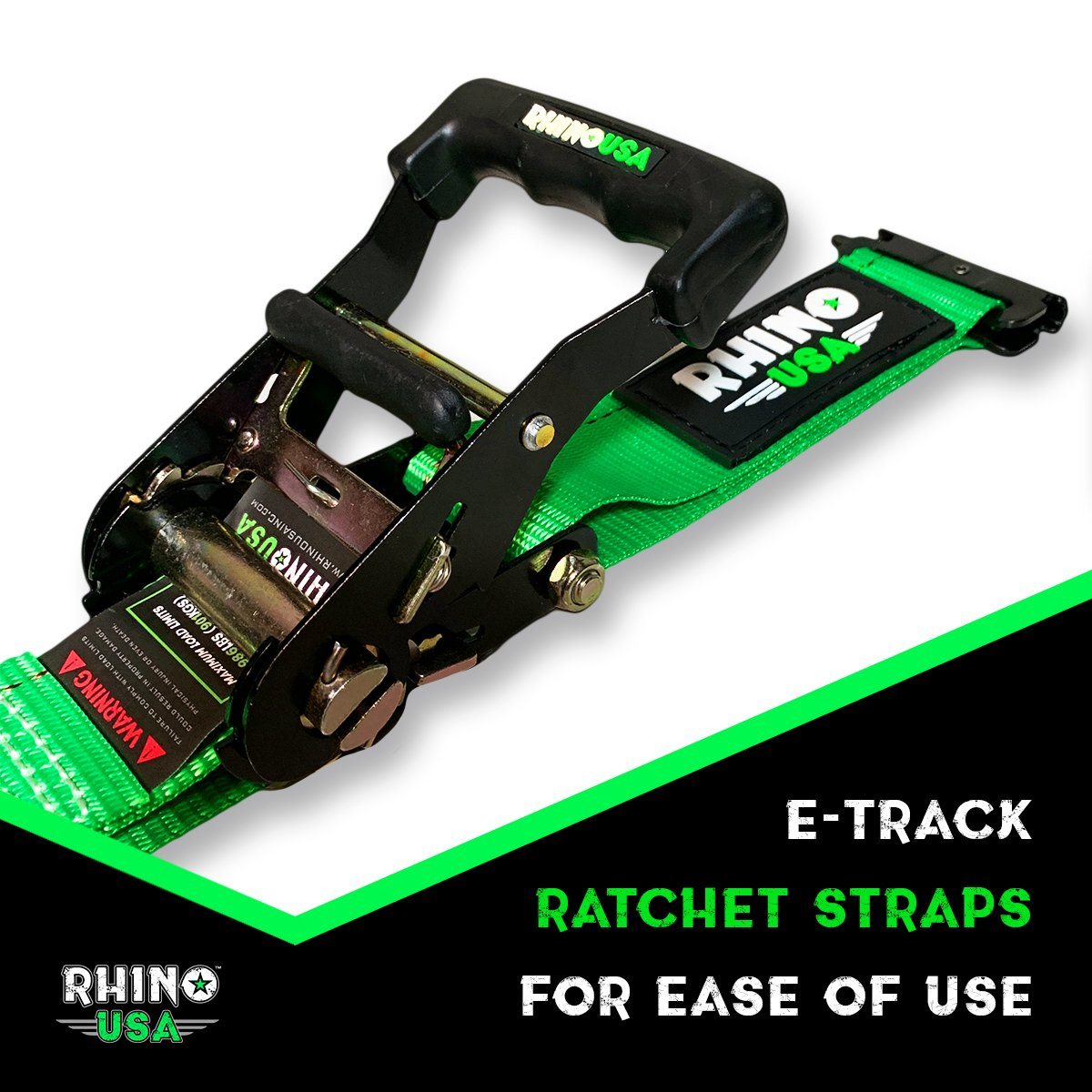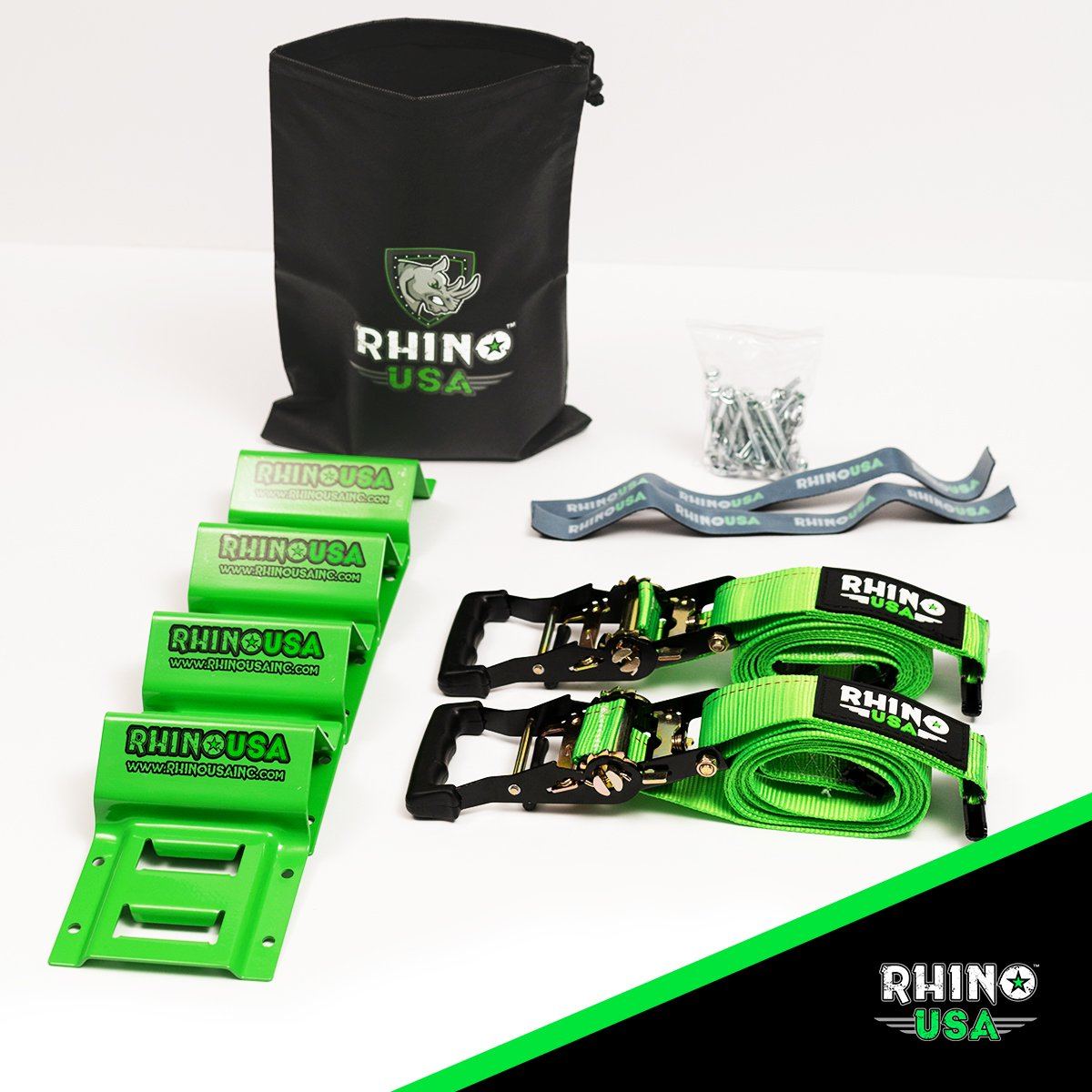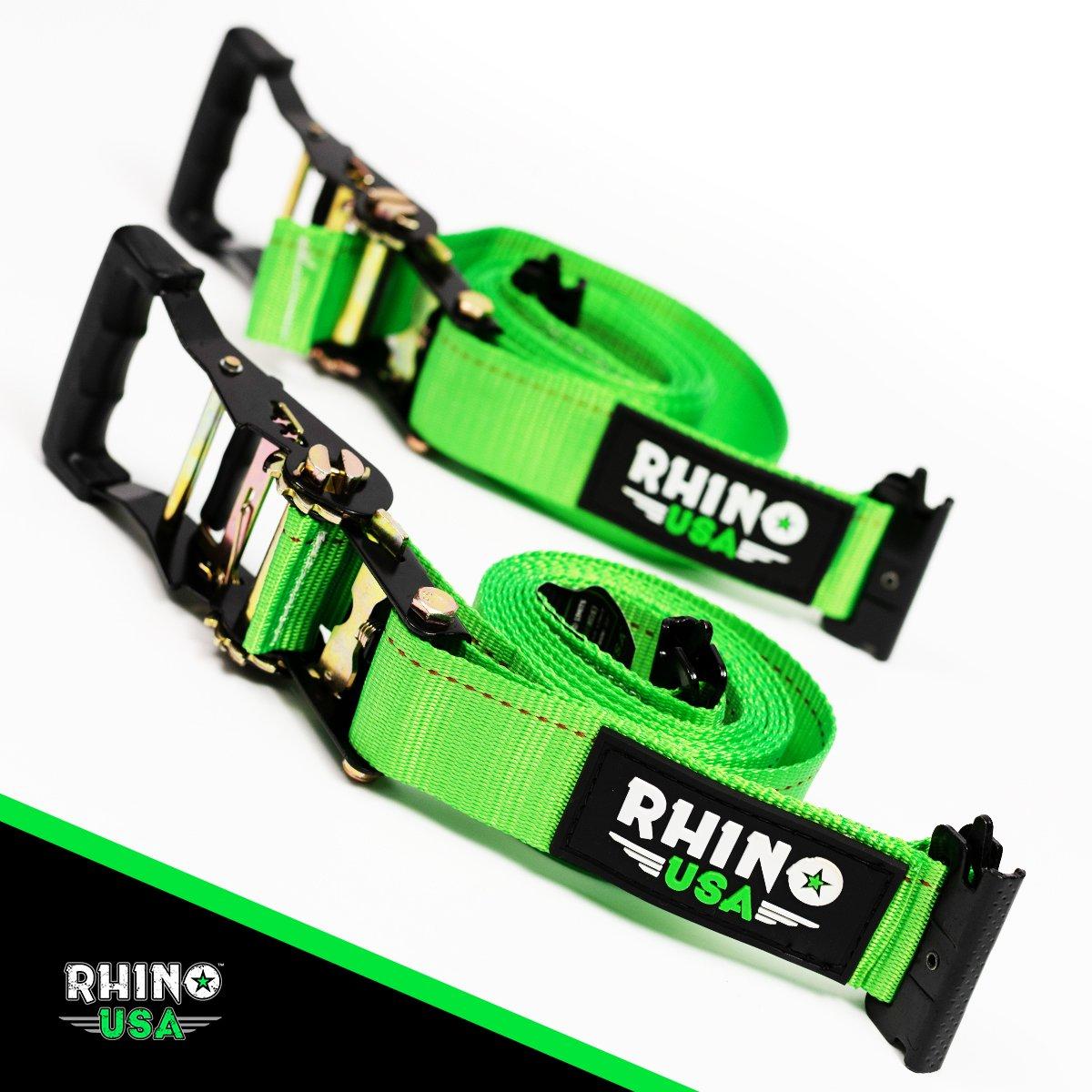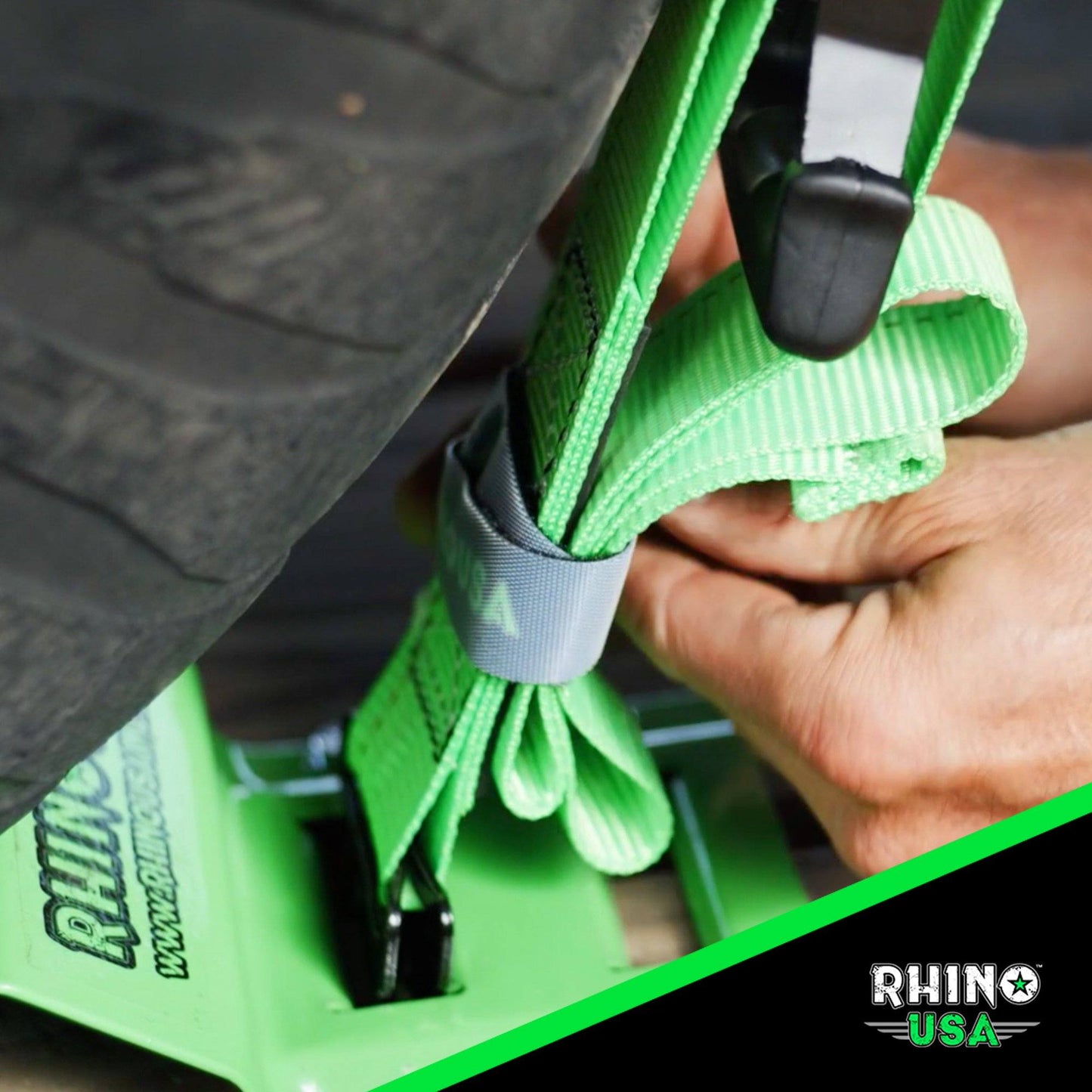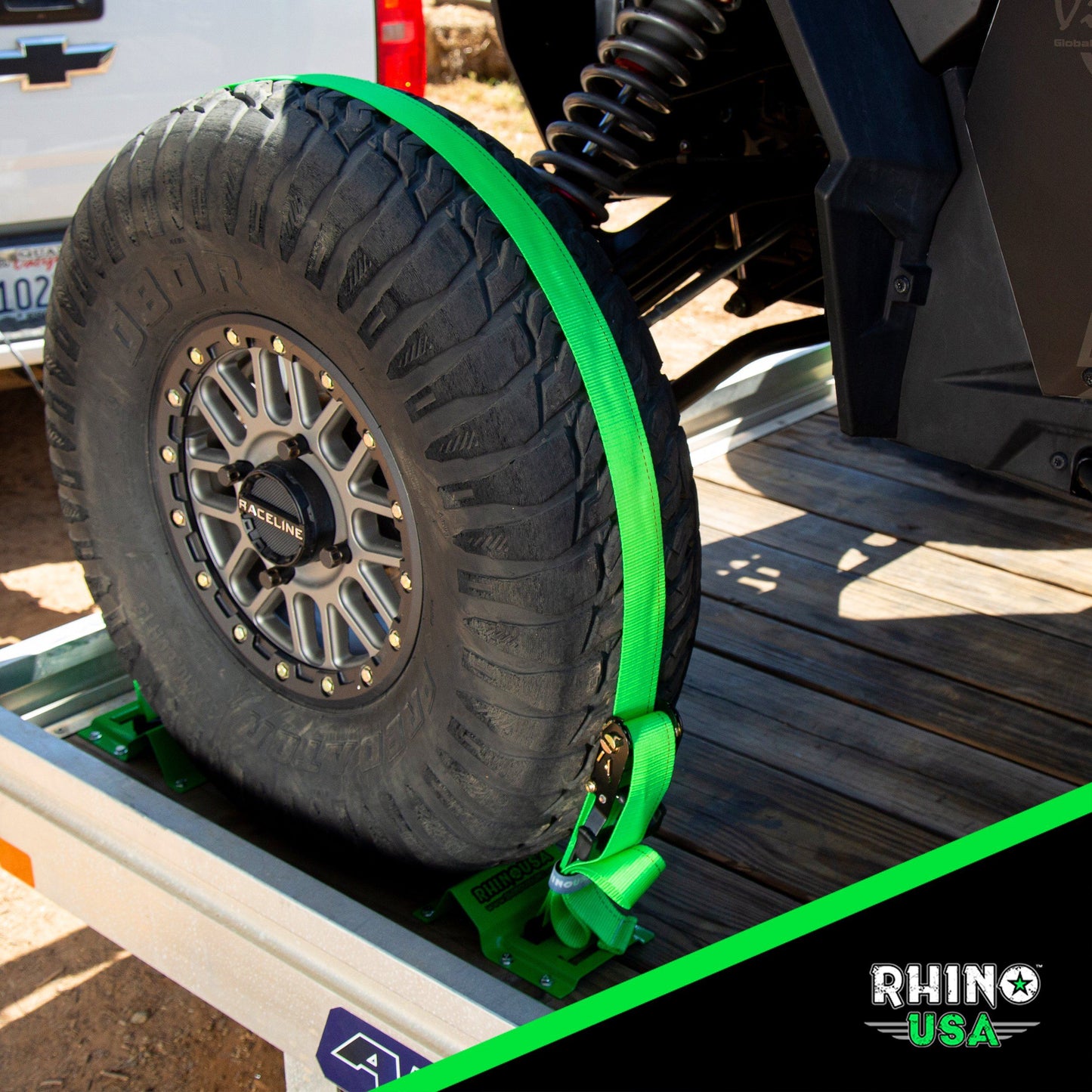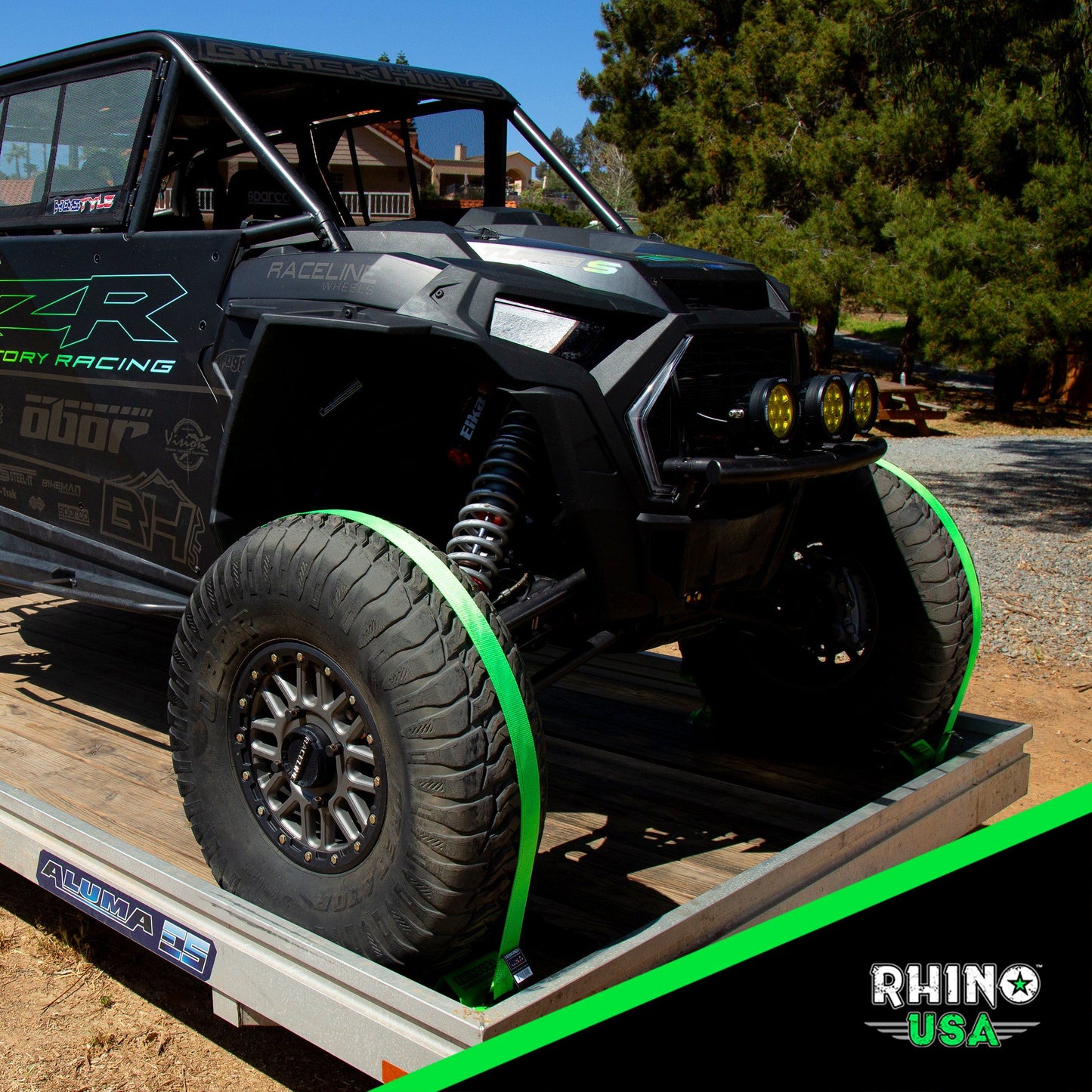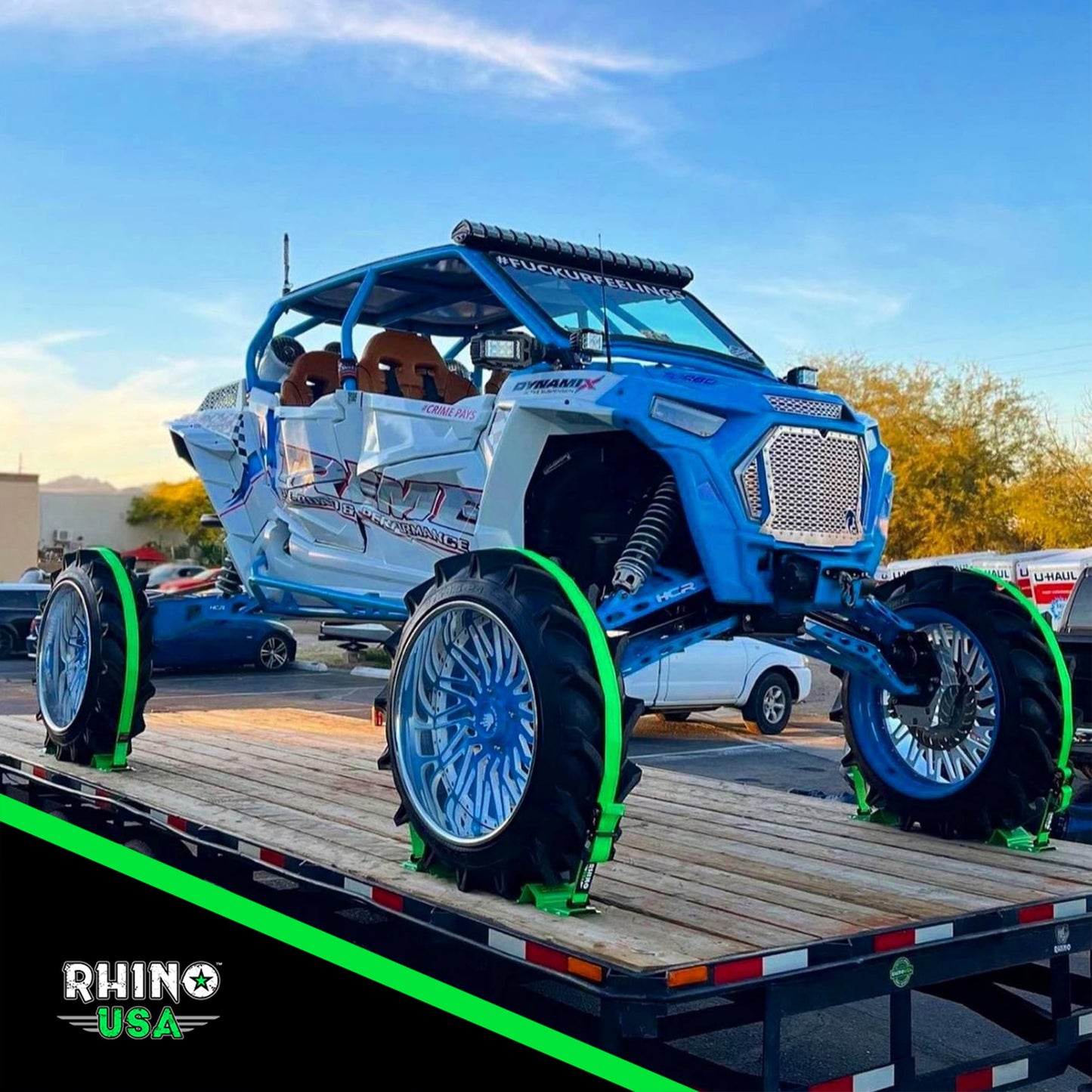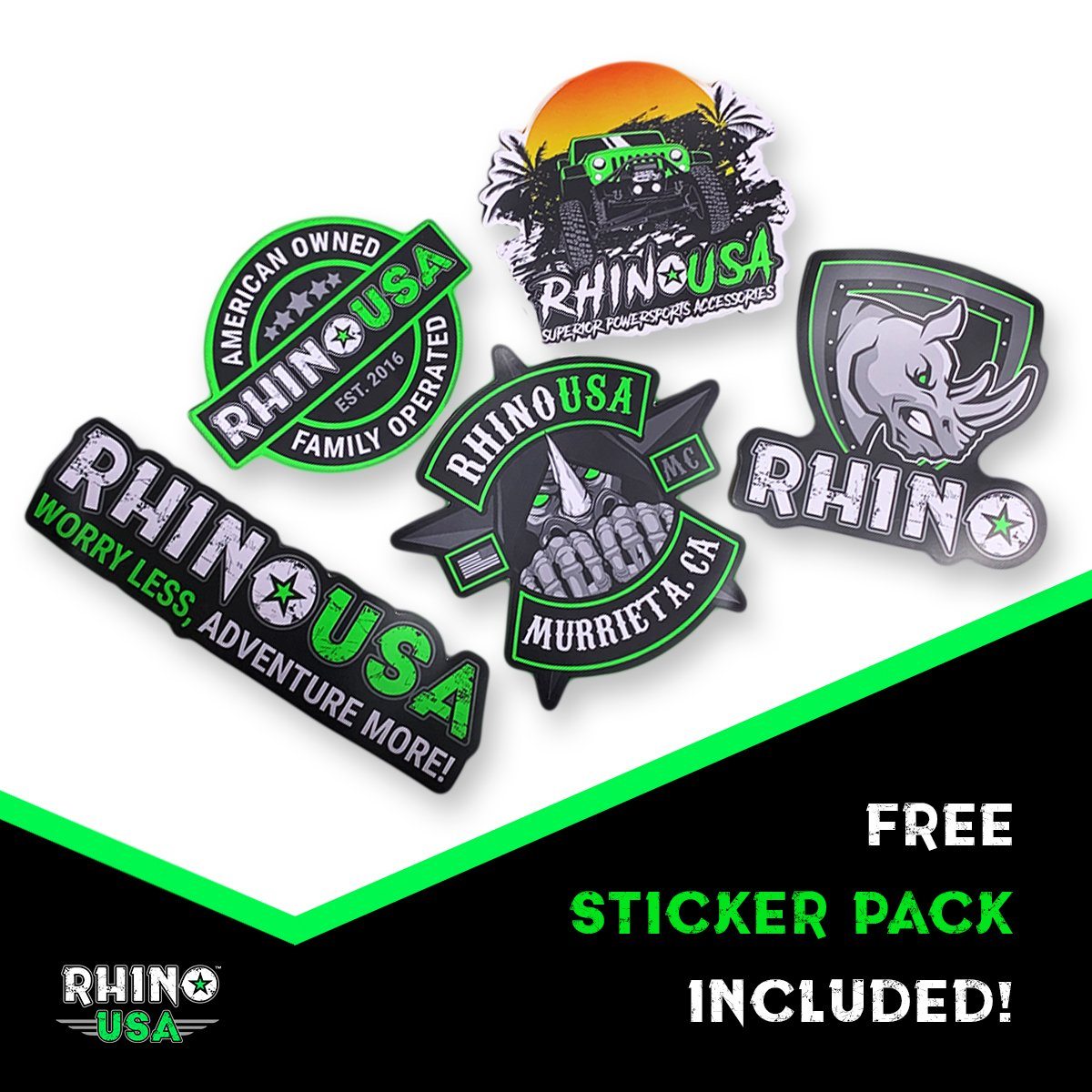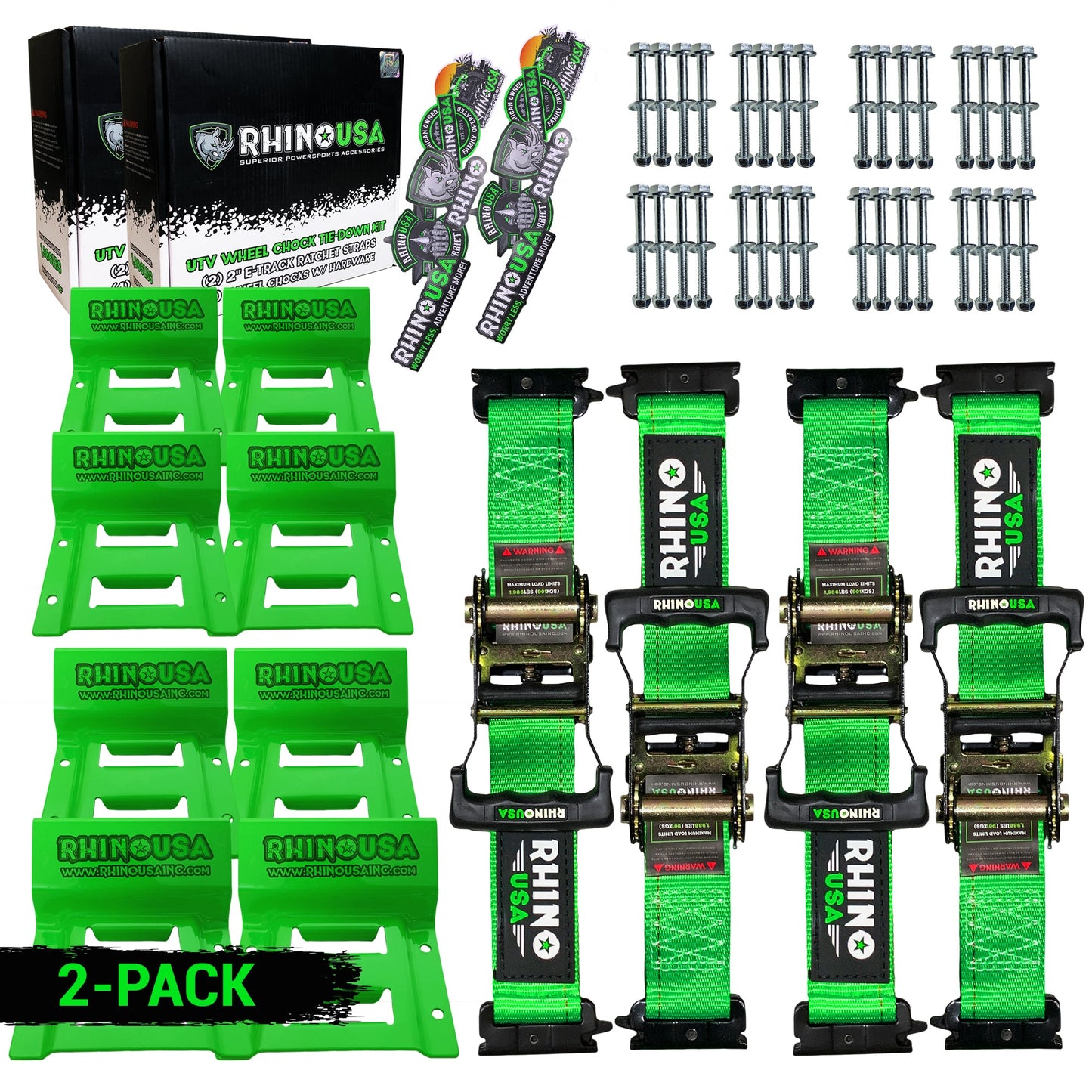 Secure and Release Your Vehicle in Seconds
E-track fittings on our UTV/ATV tie down straps allow for a seamless, nearly instant secure/release. Simply roll your vehicle into place, fit the straps over the wheels, and with a few clicks of the handle, your vehicle is secured. Another advantage to E-track is that the fittings are universal; this heavy duty tie down strap system can be used on trailers that already have E-track fittings installed.
Superior Build Quality
This wheel-chock tie-down kit, like all Rhino USA products, comes with a true LIFETIME WARRANTY. So, as you can imagine – with a warranty like that – they are built extremely sturdy and high quality. For starters, the 2" nylon tie down straps feature double-weaved nylon stitching and have a break strength of just 1,986lbs. The overbuilt handle is robust, feels great in your hand, and features an anodized rust inhibitor on the ratchet.
Better than Traditional Tie-Down Systems
There are several advantages to using this wheel-chock tie-down system vs. a traditional S-hook tie-down system that straps to the frame. When you strap down to the frame rather than the wheels (like on a traditional S-hook tie-down system), you're compressing the suspension down on the shock seals which can damage them and cause them to leak. By strapping to the wheels instead, you allow the suspension to move freely and avoid this issue of wearing out the shock seals altogether. Aside from putting less stress on the suspension/shock seals, you get the benefit of massive convenience and time savings. Securing/releasing a vehicle with this wheel-chock tie-down system takes about 30 seconds as opposed to 30 minutes with regular s-hook tie-down systems to the frame.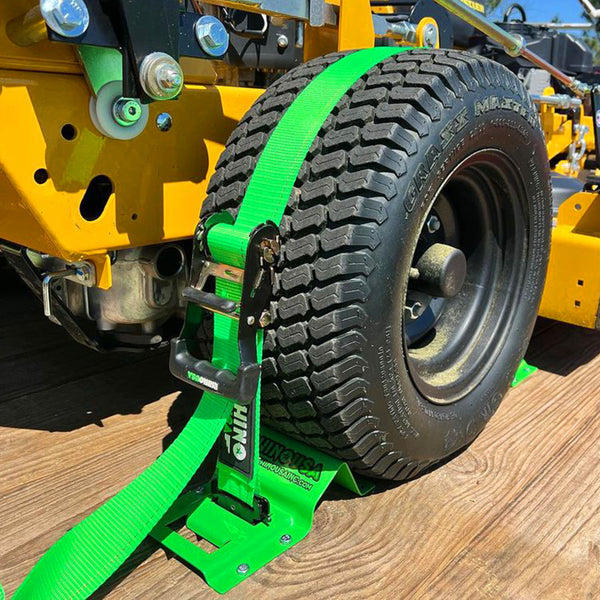 Lifetime Warranty from a Family-Owned Company
Rhino USA is a family-owned business founded by a father and two sons from Temecula, California. As fellow passionate off-roaders just like yourself, we understand the importance of quality and trust when it comes to your gear. That's why ALL Rhino USA products are lab-tested in the USA and come with a LIFETIME Warranty. Our mission is to create high-quality products that allow you to WORRY LESS and ADVENTURE MORE!
Wheel Chock Kit FAQ

Adjustable straps will work with tires ranging from 10" to 35"

The standard bolts included with the product are 3" and 1/4" in diameter. We find this is a good size for most wooden trailers. If you're going to be attaching these to an aluminum/metal trailer, contact us and we'll send out different hardware that is better-suited for metal. If you need longer hardware, call us and we'll send it out.

The 2-wheel set contains: –2 adjustable 2" ratchet tie-down straps –4 wheel chocks with build in e-track –12 pairs of screws, bolts, etc. –2 velcro straps to secure tie-down slack The 4-wheel set contains double everything mentioned above.

Yes! Let us know prior to ordering and we'll include special hardware that is better suited for metal.

The wheel chocks are made of steel and will not rust. We use an anodized, rust-inhibiting material on the ratchet.