3" Ultimate Recovery Tow Strap
Lifetime Warranty
Regular price
Sale price
$46.90
Unit price
per
Sale
Sold out
✖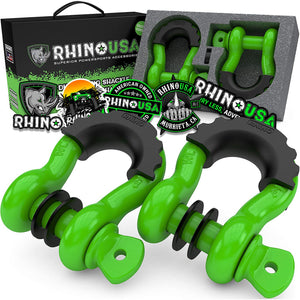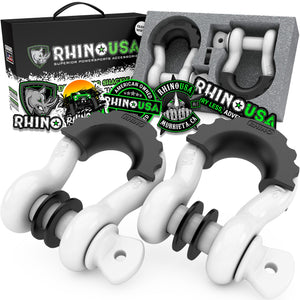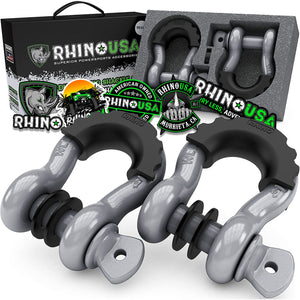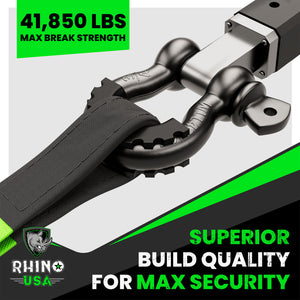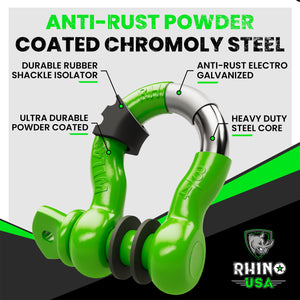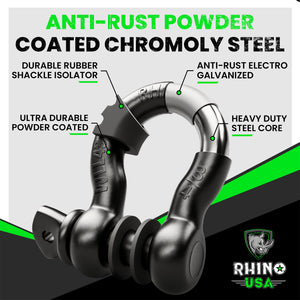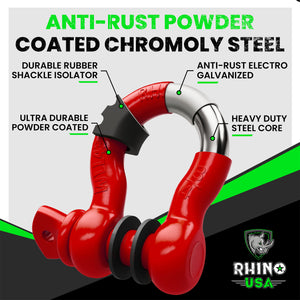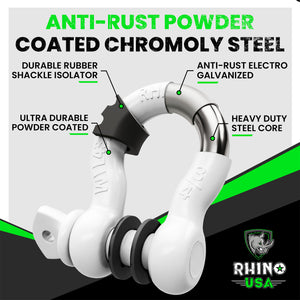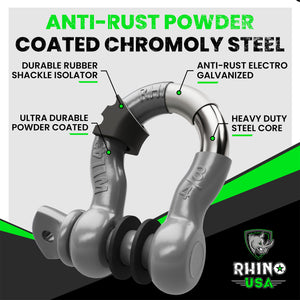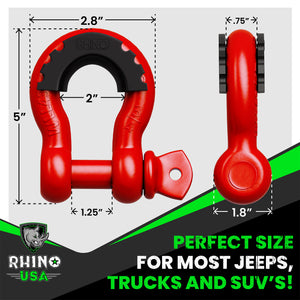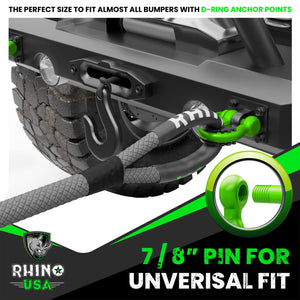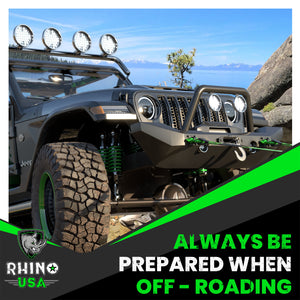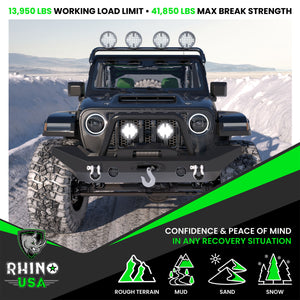 OR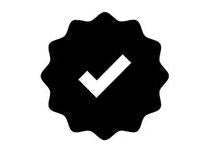 Lifetime Warranty
on All Rhino Products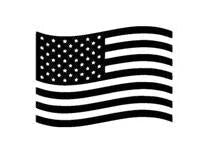 American Operated
Based in California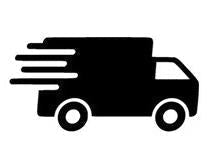 Fast Shipping
Ships within 48 hours
The perfect companion for your next adventure (or misadventure). We engineered the Ultimate Recovery Tow Strap with the highest quality standards. It features many upgrades and features not found in your typical, value-brand tow strap. With one of the highest break strengths in the industry, a protective extra layer of protection sewn in the eyelets, and a one-of-a-kind poly-silk blend, you won't find any other heavy duty tow strap that can compare. And of course, like all premium Rhino USA products, it comes with a LIFETIME warranty.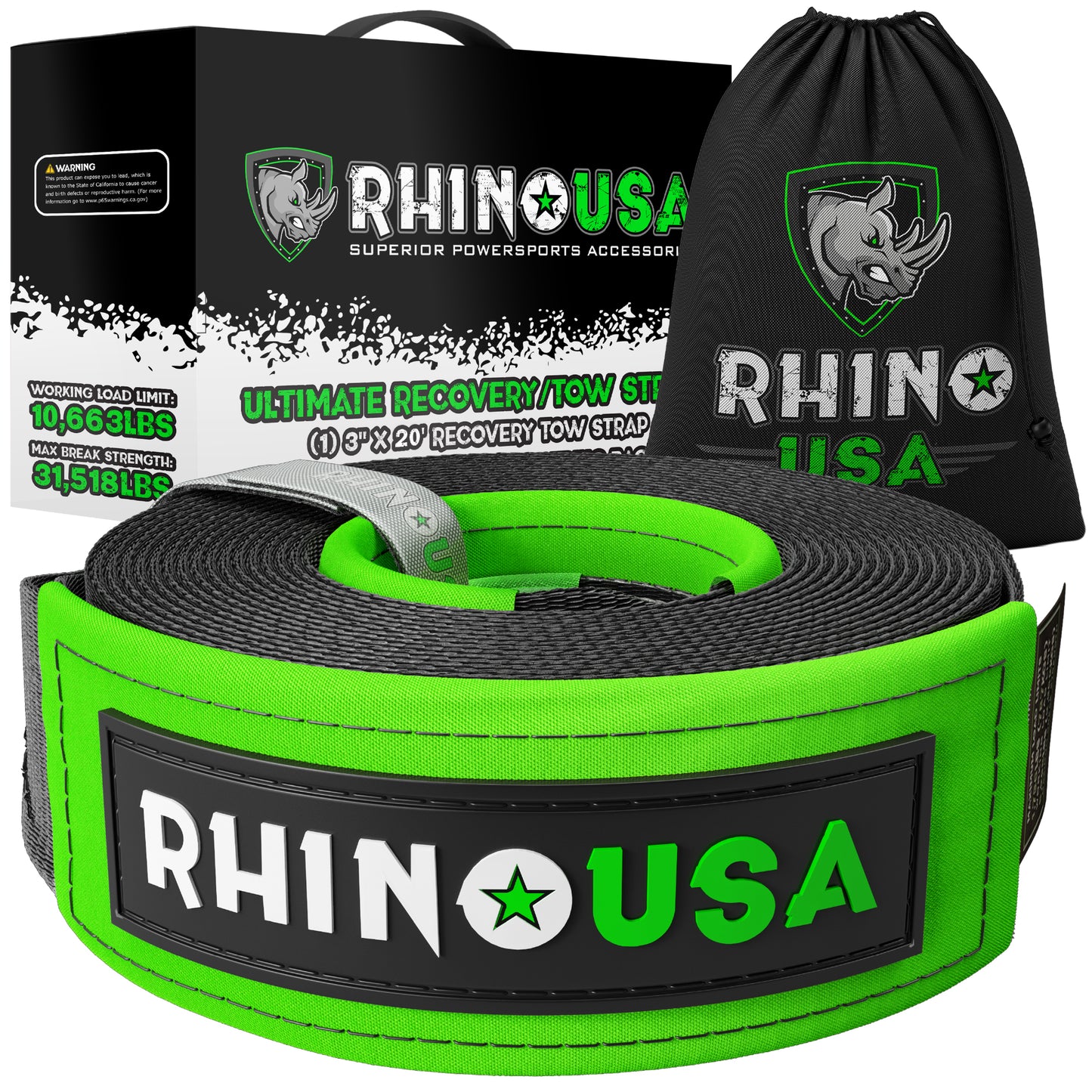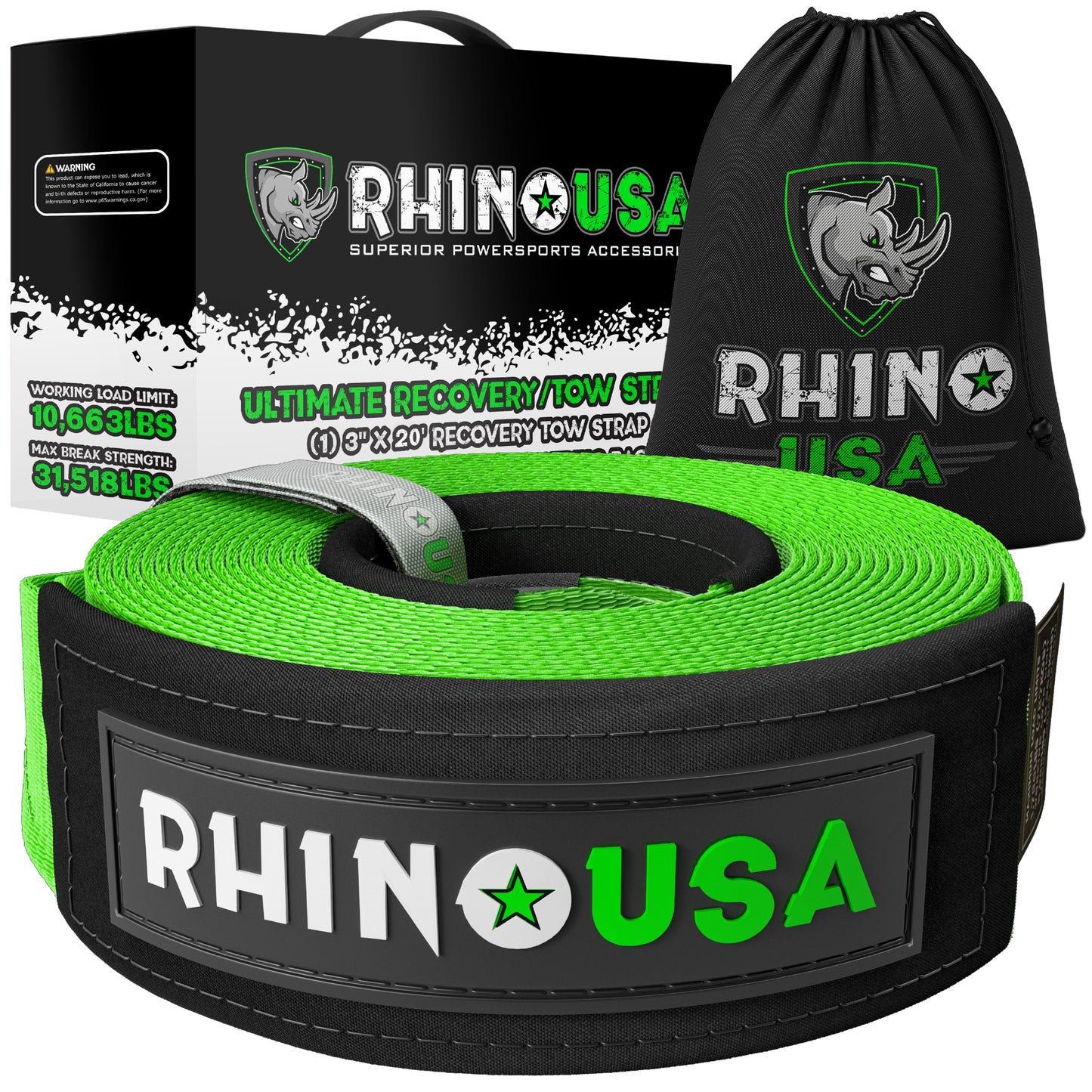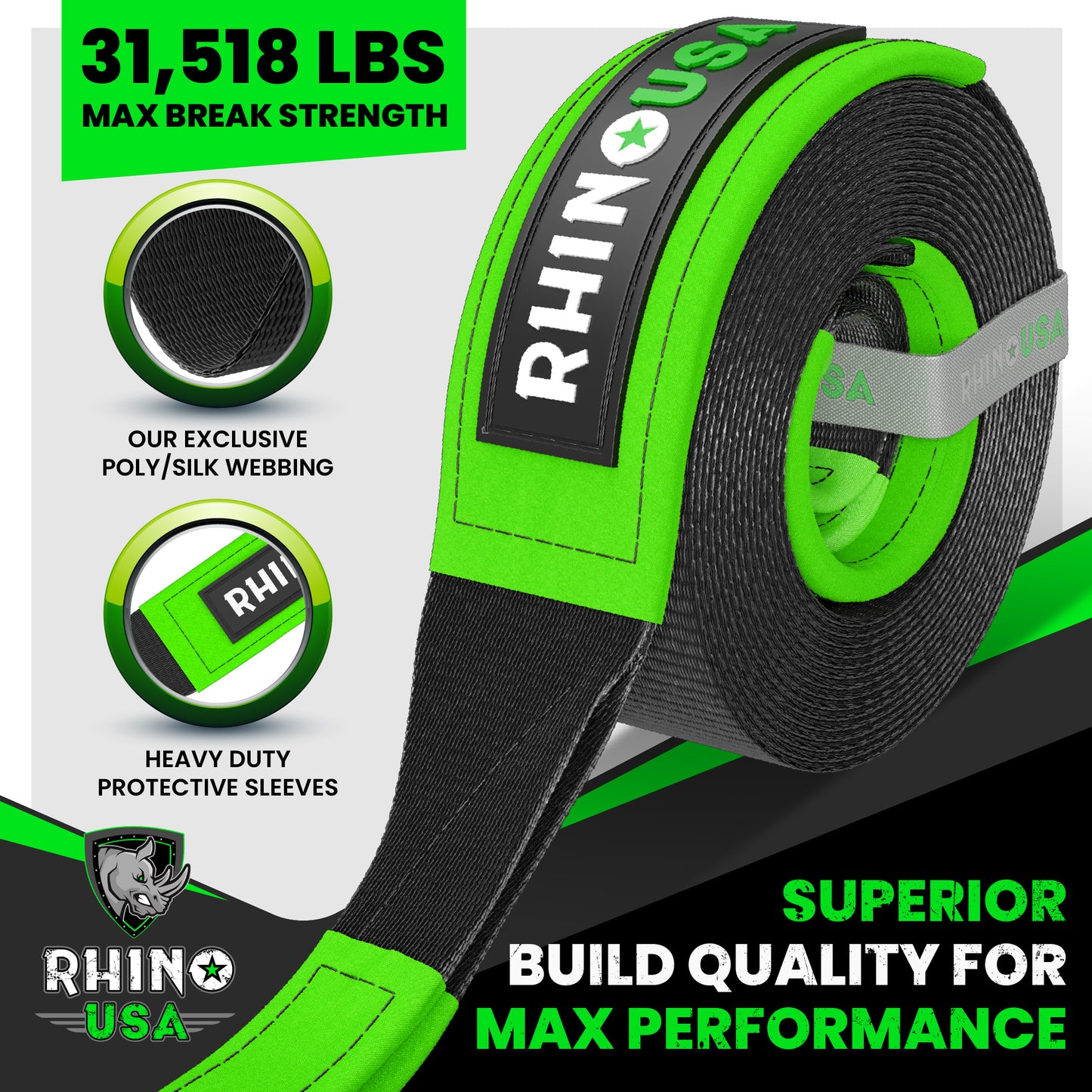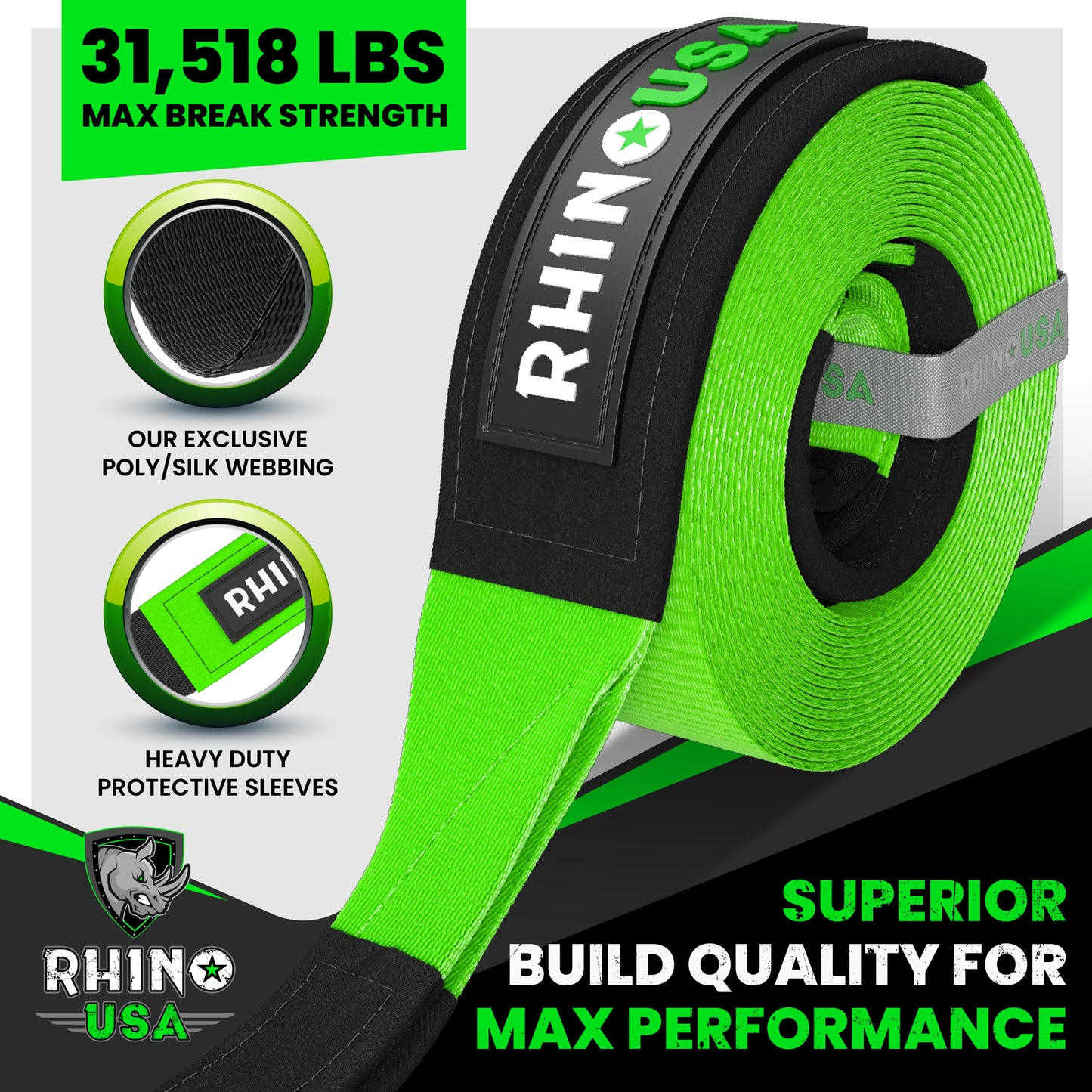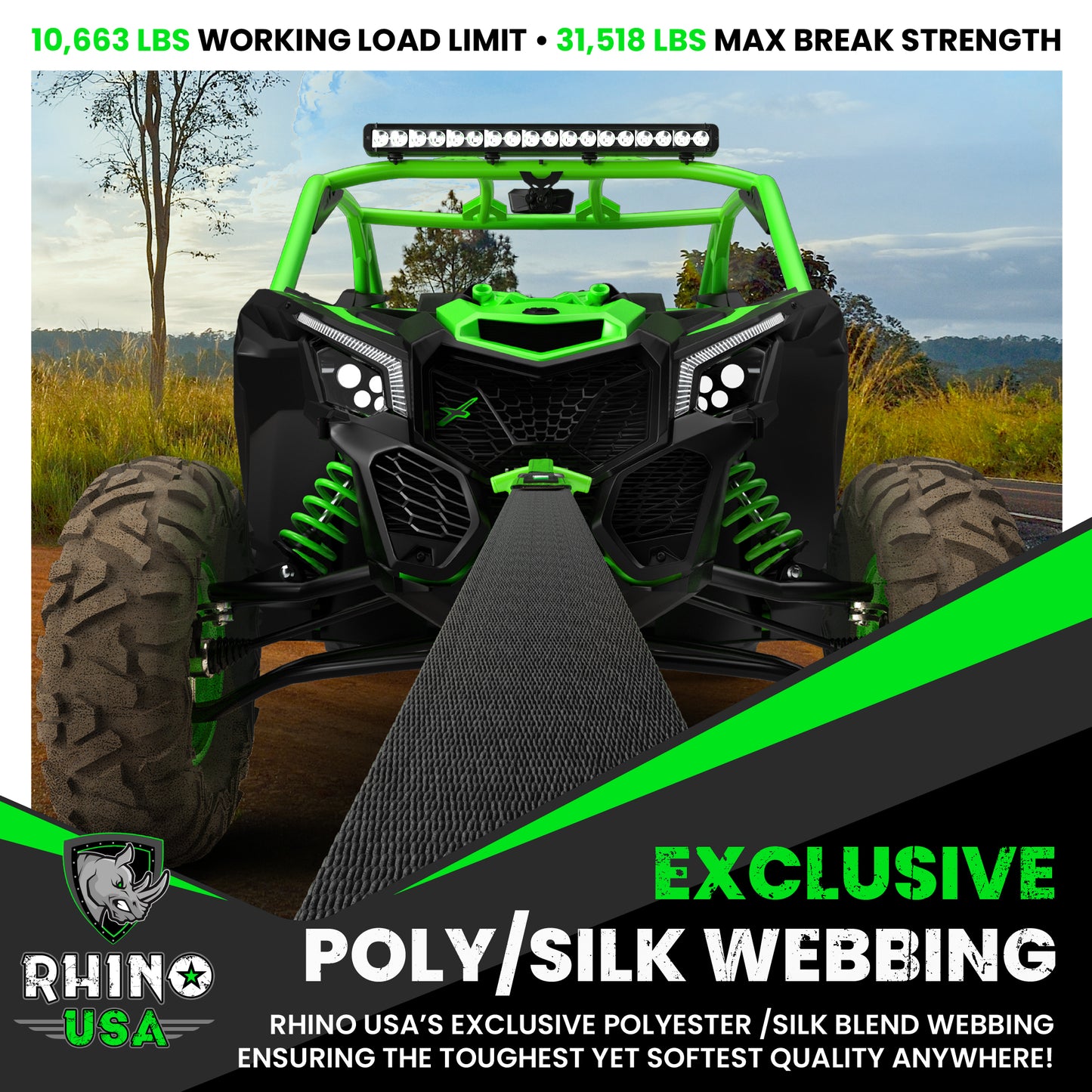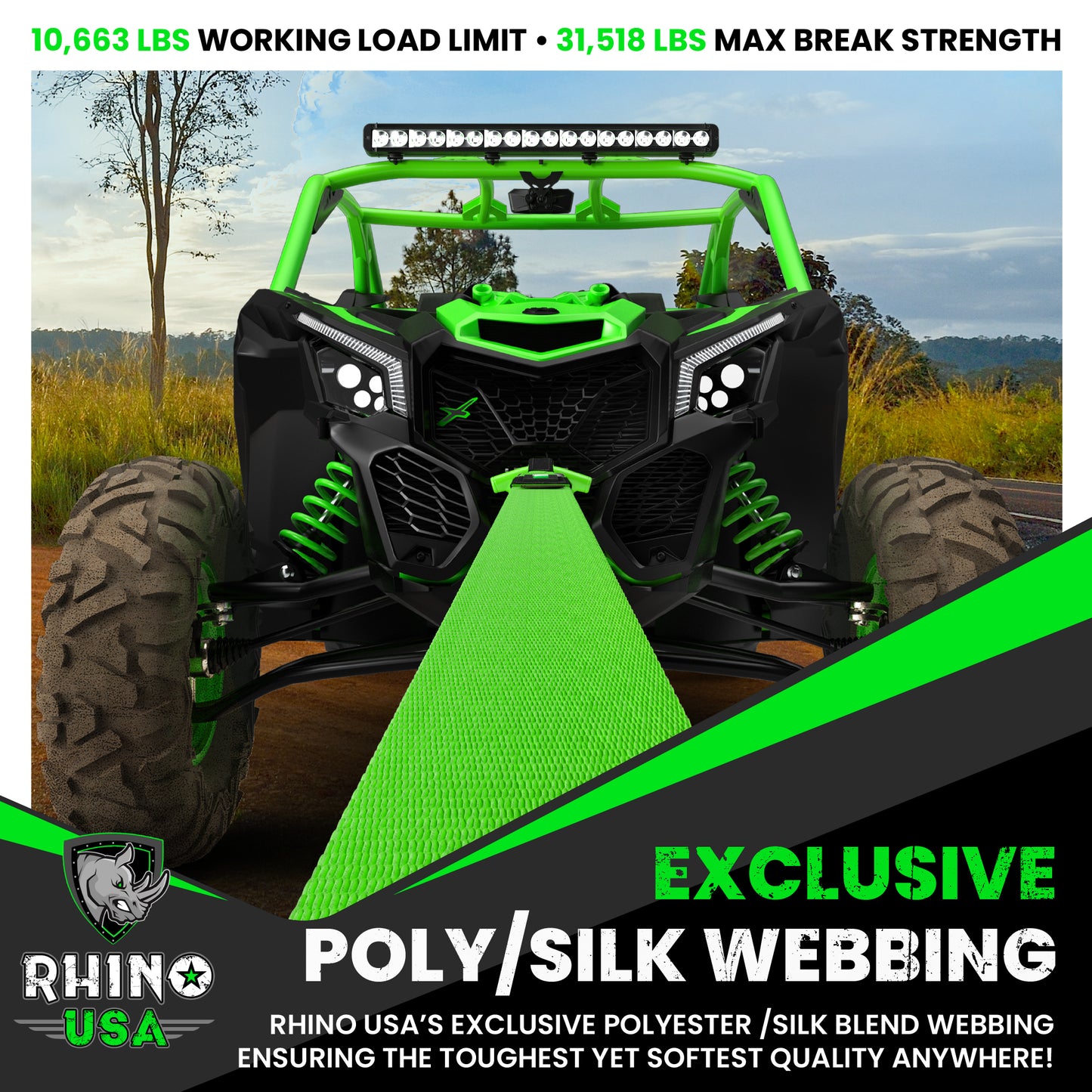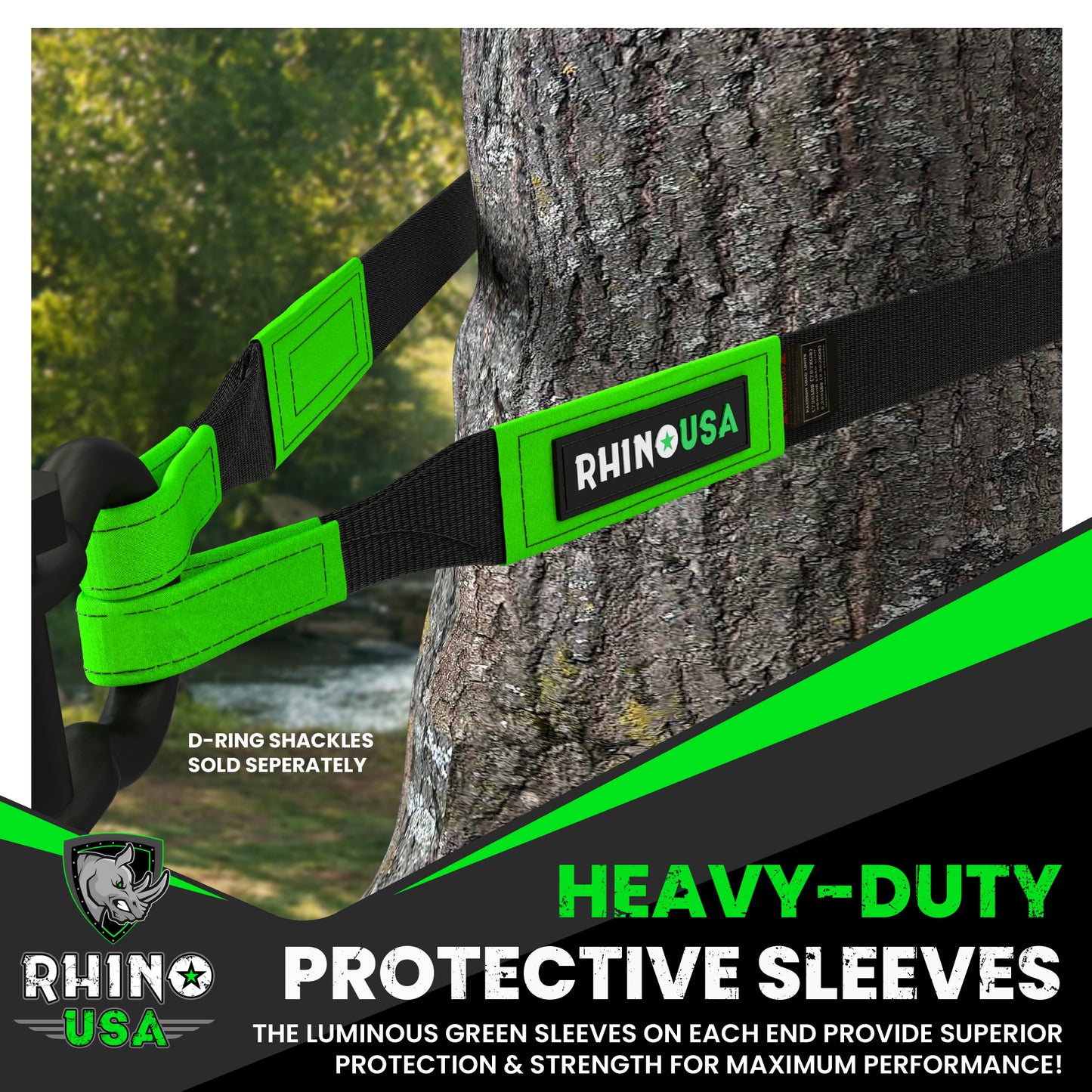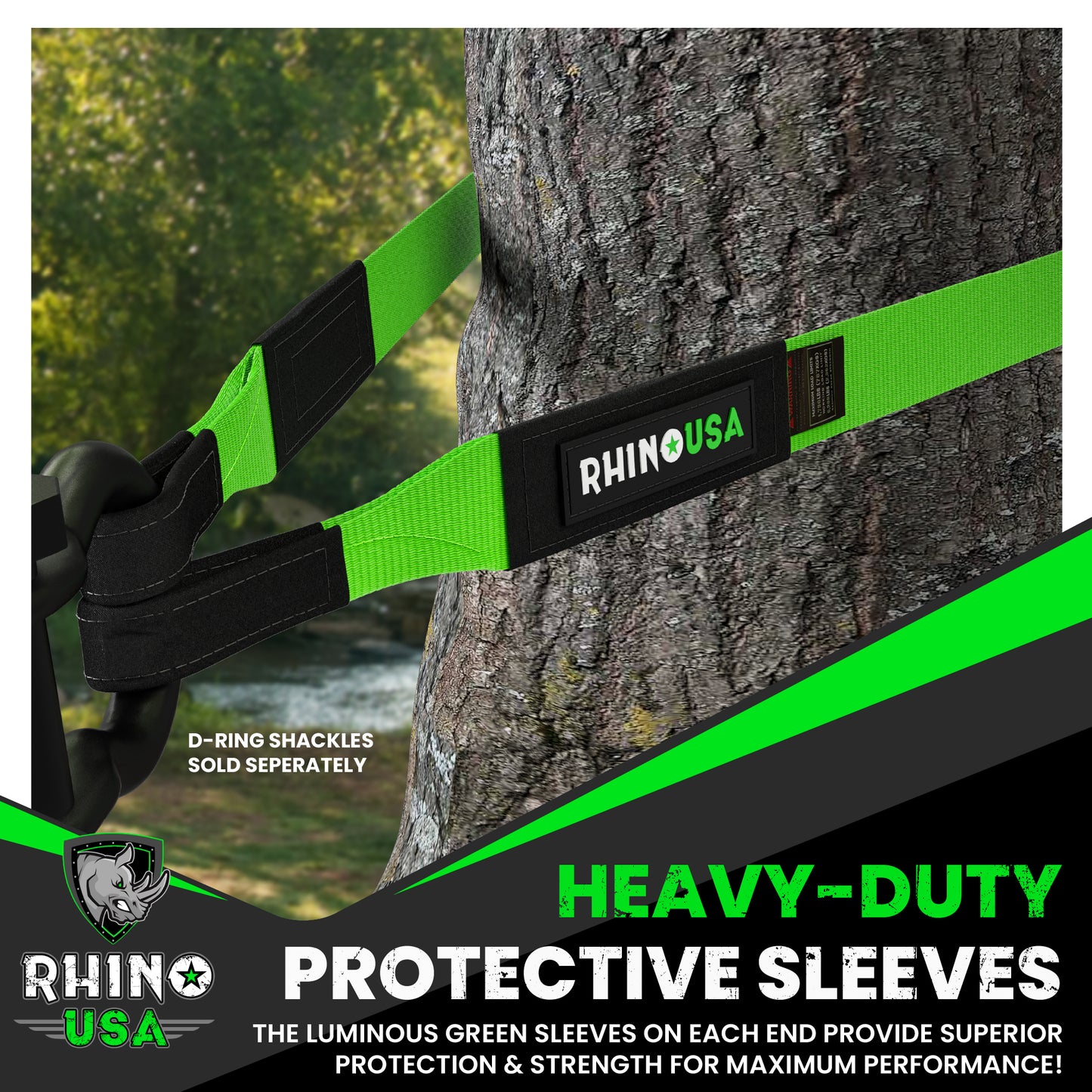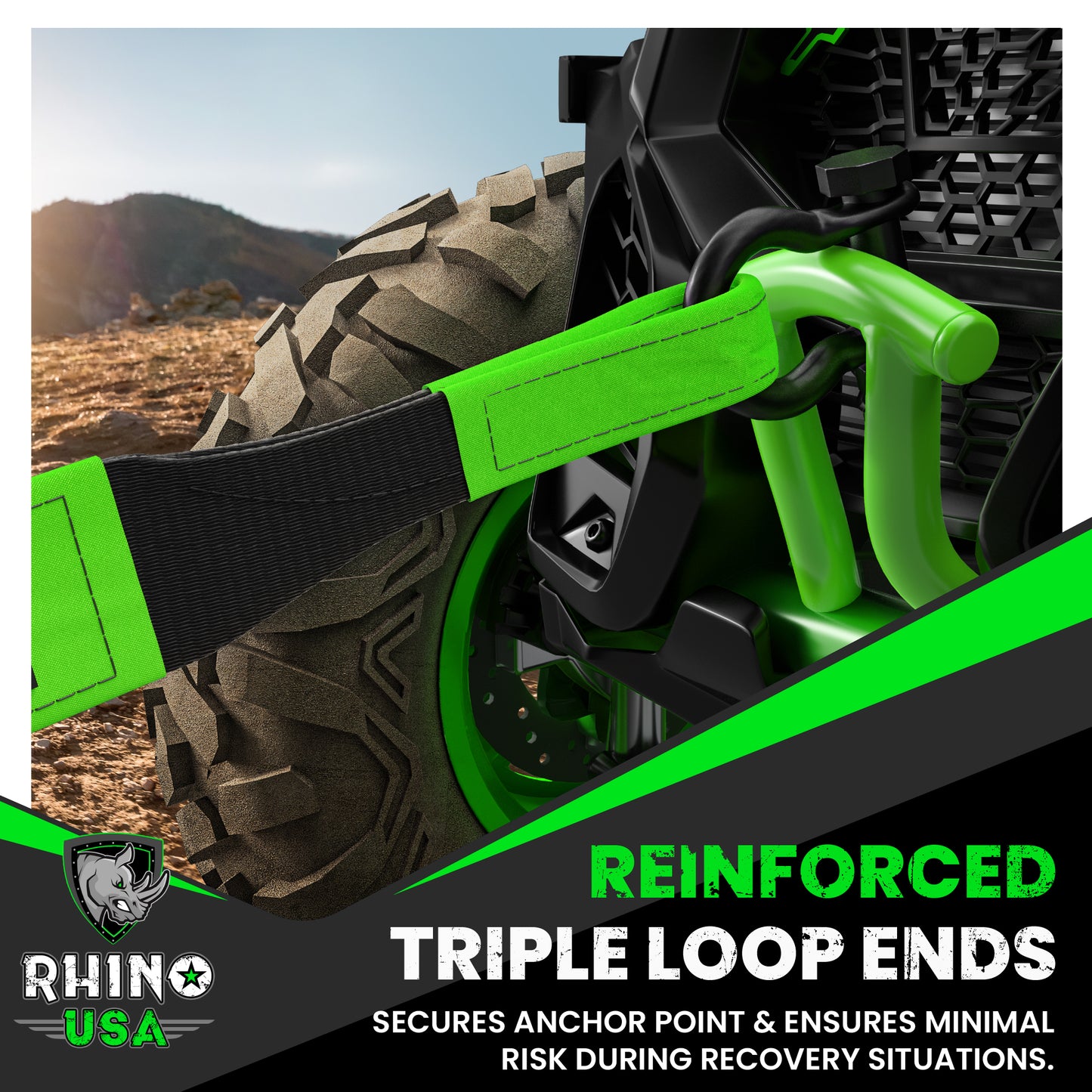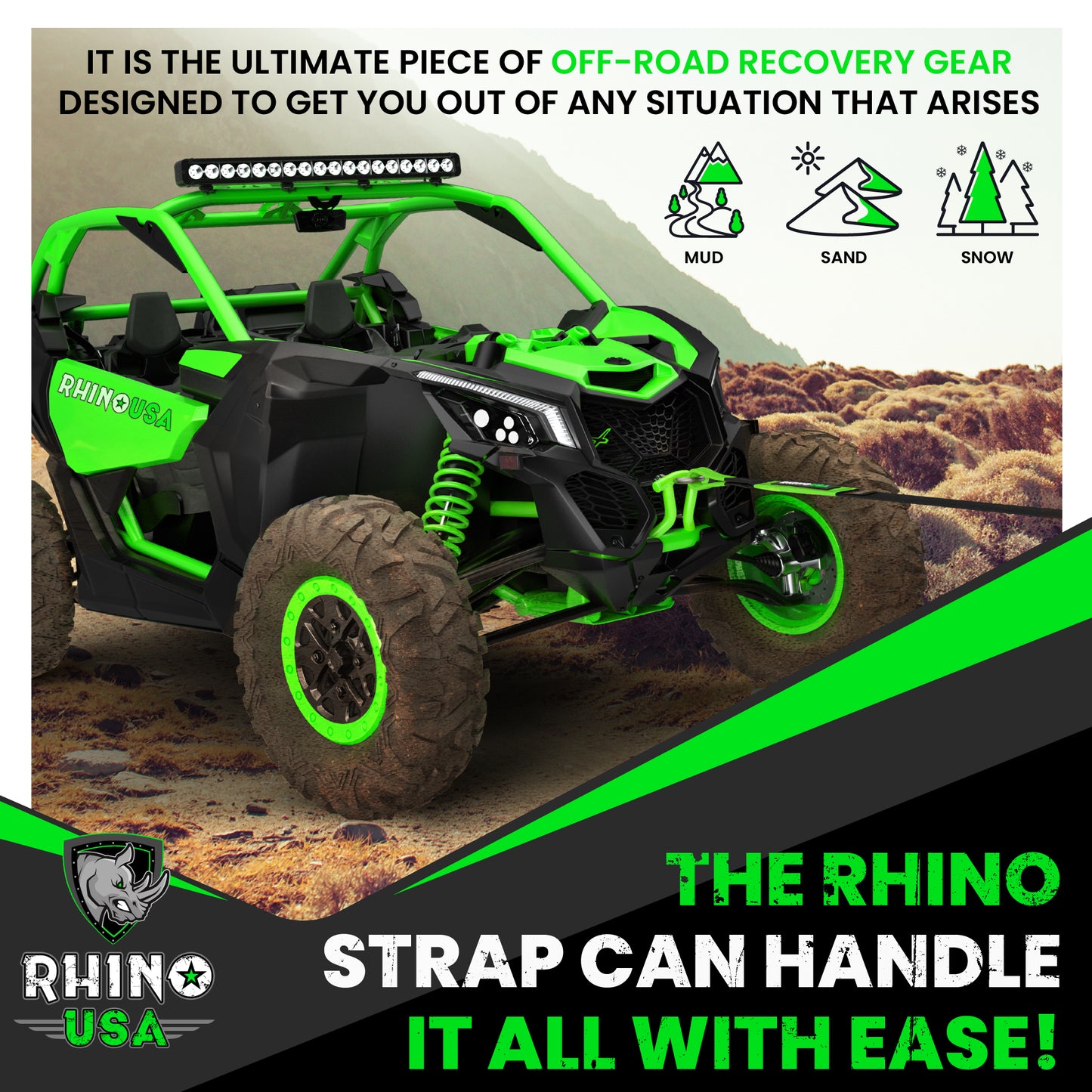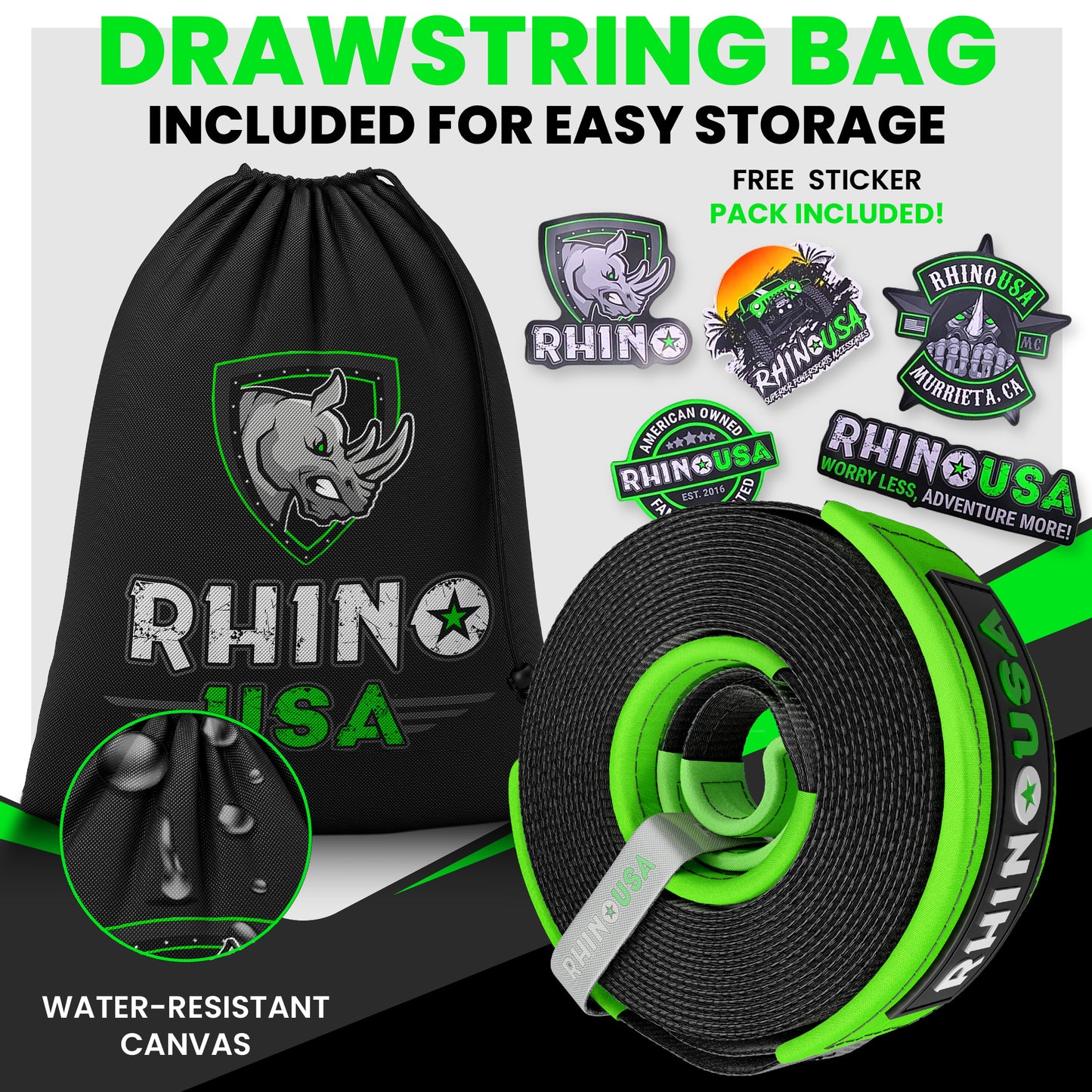 One of The Highest Break Strengths in the Industry
The Rhino USA Ultimate Recovery Tow Strap features one of the highest break strengths in the industry. The exact break strength depends on the thickness:

The 2" strap has a break strength of 20,024 lbs.
The 3" strap has a break strength of 31,518 lbs.
The 4" strap has a break strength of 40,320 lbs.

These break strengths are roughly 2-3 times higher than what you'd find in the typical heavy duty tow strap. We stick by our motto "Worry Less, Adventure More!"
Made From a Unique Poly-Silk Blend
Every other tow strap on the market (that we're aware of, anyway) uses 100% nylon. Our tow straps use a unique blend of poly-silk, which is advantageous because it allows the tow strap to stretch by about 8%. This improves durability, strength, and allows for a smoother recovery.

Please note, however, that tow straps are NOT to be used in the same way as kinetic ropes. Tow straps are meant to be used for static recoveries (no running start) and not dynamic recoveries (requires a running start to build up kinetic energy). The stretch is more of an insurance policy, not a main feature. Check out our kinetic ropes if you're interested in a dynamic recovery that requires a running start.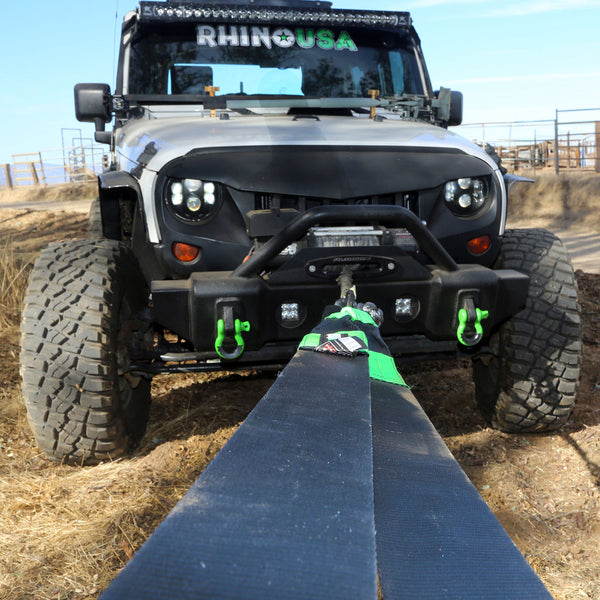 Attention to Detail
We painstakingly took the time during the engineering of this product to improve upon an ordinary tow strap in every way. For starters, the stitching is of the highest quality possible. Secondly, there are no metal hooks. This is important because sometimes tow straps with hooks can snap during a recovery and become deadly projectiles. We've also sewn extra padding into the eyelets to give the strap extra protection and toughness where it's needed most. Our unique blend of poly-silk allows for a slight amount of stretching and further increases durability. We've improved upon a traditional heavy duty tow strap in every conceivable way and created something tough enough to last a lifetime. That's why we back it up with a true, honest, lifetime warranty!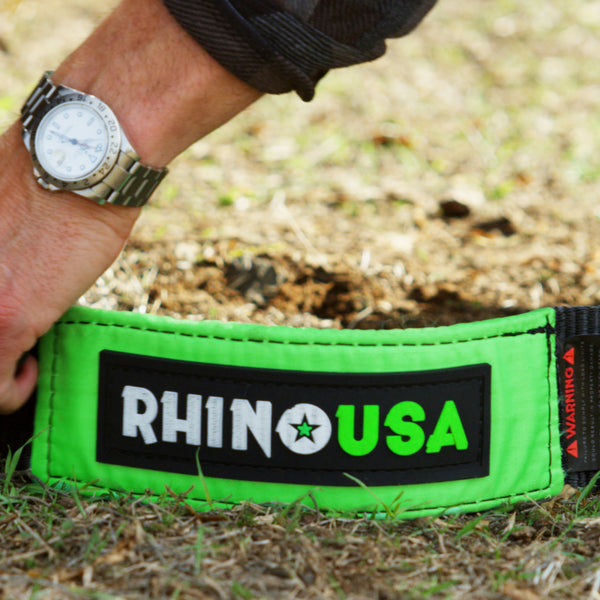 Lifetime Warranty from a Family-Owned Company
Rhino USA is a family-owned business founded by a father and two sons from Temecula, California. As fellow passionate off-roaders just like yourself, we understand the importance of quality and trust when it comes to your gear. That's why ALL Rhino USA products are lab-tested in the USA and come with a LIFETIME Warranty. Our mission is to create high-quality products that allow you to WORRY LESS and ADVENTURE MORE!
Tow Strap FAQ

This recovery tow strap and a kinetic energy recovery rope perform the same function – recover a stuck vehicle from a ditch, mud, snow, etc. In the simplest terms possible, kinetic energy recovery ropes perform this job better than a tow strap, and are also safer. However, a kinetic energy recovery rope costs anywhere 2-3 times as much as a tow strap. For someone on a budget who plans on recovering light vehicles (ATVs, etc.) this recovery tow strap will do the job just fine. For the truly dedicated off-roading adventurer that's willing to spend a little more, we recommend one of our kinetic energy recovery ropes instead.

We use a unique poly-silk webbing that is unlike anything else on the market. Typical value brand tow straps are made from 100% nylon, which is weaker and less durable.

No, the break strength depends on the thickness of the strap. The 2" strap has a break strength of 20,024 lbs. The 3" strap has a break strength of 31,518 lbs. The 4" strap has a break strength of 40,320 lbs.

A tow strap. This is NOT meant to be for snatch recoveries that require a running start. We offer kinetic energy recovery ropes as well, and if you're willing to spend a bit more, these would be the better option.

Yes, about 8%. However, this is NOT meant to be used like a kinetic energy rope with a snatch recovery.

Yes, the bag is included for free.